Key points:
Walgreens stock barely moved despite Reliance's binding offer.
Reliance has made a £5 billion offer for Walgreens UK operations.
The offer will likely be accepted, but we'll know over time.
The Walgreens Boots Alliance Inc (NASDAQ: WBA) stock price was largely unmoved during premarket trading despite news that India's Reliance Industries had submitted a binding offer for the firm's UK pharmacy chain.

People familiar with the deal told Bloomberg that Reliance Industries had partnered with Appollo Global Management to submit a bid worth £5 billion ($6.3 billion) for the pharmacy chain's UK operations to expand internationally.
However, the Indian conglomerate faces competition from another consortium composed of TDR Capital and the British billionaire Issa brothers. However, Reliance might have the upper hand since the TDR consortium has had disagreements over the price offered for the business.
Experts are yet to define the impact of having Reliance as an owner-operator of the pharmacy chain, given that the company does not have a presence in the United Kingdom. However, the acquisition is being viewed as a move by Mukesh Ambani, Reliance's billionaire chairman, to build an international company.
Reliance operates a chain of over 14,400 retail stores in India; hence, one can imagine that operating Walgreens UK chain of over 2,200 pharmacy stores would not be complicated for the conglomerate.
Investors may be waiting to see if Walgreens will accept Relaince's offer or if it will reject the offer and go with another competitor.
The acquisition may not face much antitrust scrutiny given that Reliance does not have a presence in the UK, making it one of the top contenders to acquire the unit.
Meanwhile, we have to wait and see if Reliance's offer will be accepted, making the Indian company a multinational conglomerate.
*This is not investment advice. Always do your due diligence before making investment decisions.
Walgreens Boots Alliance stock price.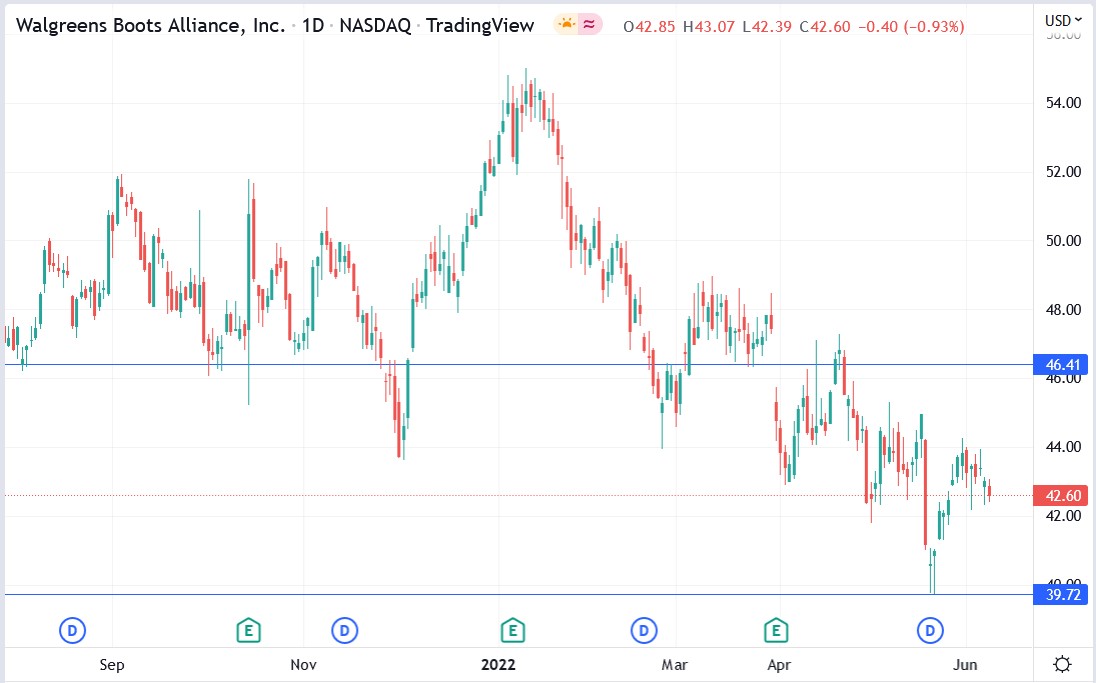 The Walgreens stock price barely moved despite news of the firm offer from Reliance and Appollo.