Airline stocks offer a way to capture exposure to the mood of the wider stock market. Investors who buy into the sector just before an upturn in global economic activity can make staggering market-beating returns. This is because companies such as British Airways are heavily exposed to fluctuations in demand from corporate clients, and the public.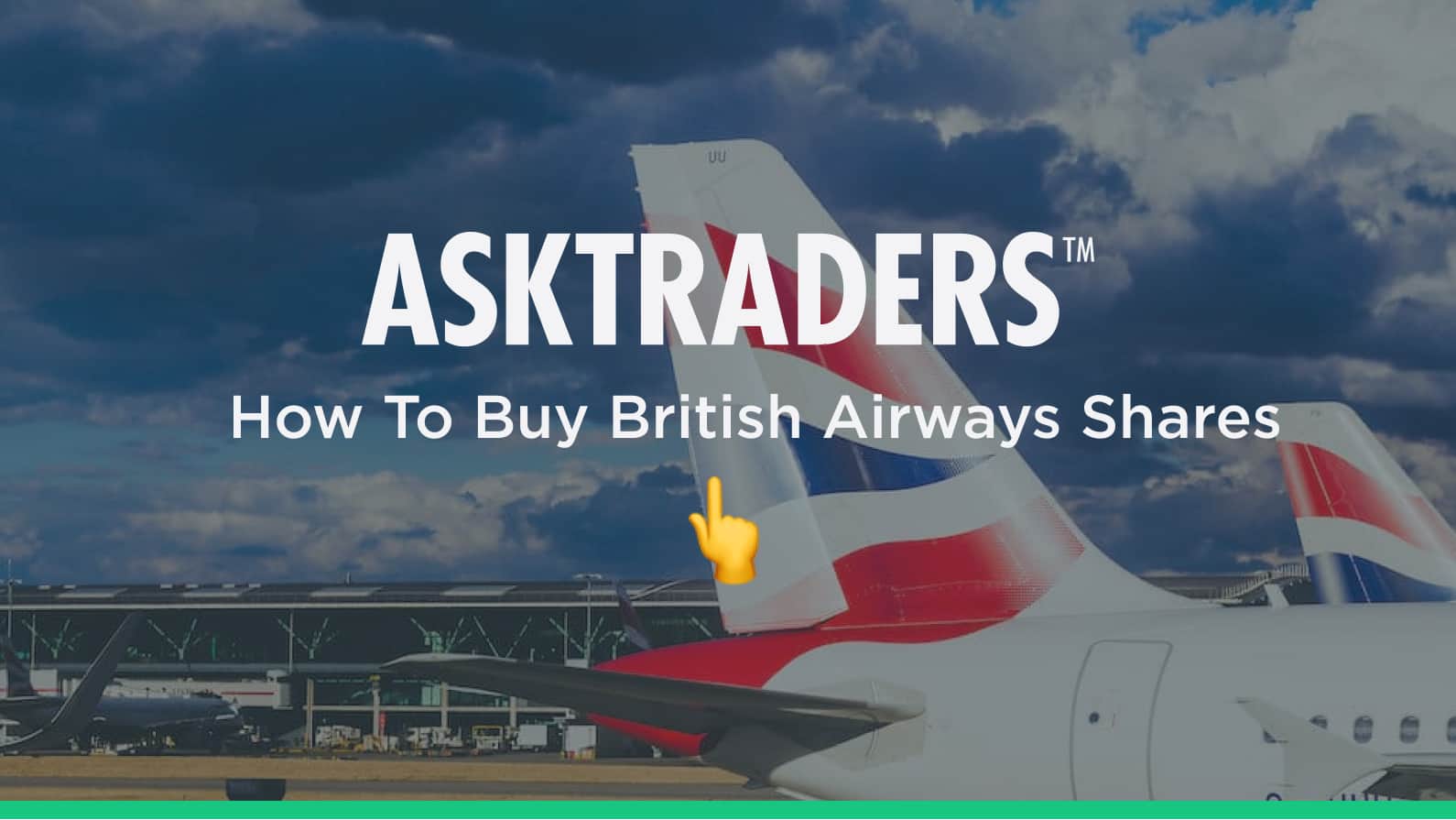 Fuel prices are notoriously volatile, and the COVID-19 pandemic highlighted how much of a rollercoaster ride buying British Airways shares can be.The trick is finding the right time to buy BA shares, and with so much bad news already priced in, that time could be now.
Overview of British Airways
The traditional model for the airline industry has been shaken up in recent years. One notable trend is that of national carriers forming alliances to ensure that they can offer a truly global service. British Airways is part of that trend and forms a key part of oneworld.
British Airways aircraft and staff are part of a larger company, International Consolidated Airlines Group S.A. (IAG), which also includes carriers such as Iberia and Aer Lingus. Between them, the airlines in the group make up one of the world's largest airline groups. IAG has 630 aircraft and flies approximately 113 million passengers to 274 destinations each year.
IAG Shares: the Basics
As a result of the international nature of IAG, the firm is incorporated in Spain but listed on two different stock exchanges: the LSE in the UK (LSE: IAG), and the Madrid Stock Exchange (BME: IAG).
This makes the stock easier to buy for those investors located in either London or Madrid and means that the firm is a constituent member of the flagship equity indices of both countries, the FTSE 100 and Spanish IBEX 35 index.
The price of shares on the two different exchanges trade in line with each other. The shares are different from each other but represent a claim of ownership on the same underlying asset, IAG.
An additional layer of complexity is added by one listing being in pounds sterling and the other in euro. This makes it easier for investors who hold their wealth in both base currencies to buy the stock, but means that comparing the two listed stocks involves factoring in foreign exchange rates.
IAG Share Price History and Fundamentals
The 10-year price chart for the London-listed IAG captures the entire life history of IAG shares. The shares were first listed when the firm was founded in 2011 when BA and Iberia merged.
The COVID-19 pandemic and risk of a global recession have dragged the share price down to all-time lows. The London-listed stock traded as low as 80p in September 2022, which is a long way off the 2018 high of 643p.
Due to the headwinds facing the firm, IAG hasn't paid a dividend since the COVID-19 crisis exploded and created an existential risk to the airline sector. That resulted in IAG having a relatively strong balance sheet. As of 30th June 2022, the cash balance of €9,190m was up €1,247m on 31st December 2021, with positive net cash flow from operating activities of €3,212m mainly reflecting the strength of new bookings for future travel.
Cash was held back on the company's balance sheet to ensure that the business remained viable, but as that threat recedes, analysts are expecting it to restore its reputation for making healthy payouts to shareholders. That's great news for dividend investors considering that as recently as July 2019, IAG stock had an annual dividend yield of 7.34%.
Reasons to Buy IAG Shares Now
There are reasons to believe that the IAG share price has bottomed out. As airline stocks are high beta and overshoot to the upside and downside, this means that those deciding to buy IAG shares now could be getting in at a bargain price level.
The first reason to consider buying IAG shares is that while the stresses placed on the sector have been bad for all airline operators, those that are strong enough to survive can now expand market share due to competitors going into liquidation.
The collapse of other firms puts IAG in the advantageous position of being able to grow its market share following the collapse of other carriers, including Air Italy, Flybe, Virgin Australia, Avianca, Thai Airways, Alitalia and Philippine Airlines.
IAG has recently expanded its fleet of aircraft from 573 to 630. Thirteen new Airbus aircraft were delivered in the first six months of 2022: four A350-1000s, three A350-900s, five A320neos and one A321neo. That investment represents a vote of confidence from the management and puts the firm in a position to capitalise on the upturn in the sector's fortunes.
Despite the significant capital expenditure, IAG offered some cheer to investors in Q2 2022 when it reported a profit. That set of earnings marked a turnaround in IAG's fortunes and saw the firm post a surplus for the first time since the pandemic, mainly thanks to stronger demand for premium leisure travel.
Supply-side issues relating to air terminals are also expected to work their way through the system. In early 2022, British Airways flights out of Heathrow were at 69% of its 2019 capacity. However, this is expected to improve, with forecasts of 75% capacity by the start of 2023.
Investors holding existing positions in IAG are all too familiar with the stock running the risk of promising false dawns. The price rally in IAG stock between October 2020 and March 2021 saw shareholders post returns of 158%, but the price then slumped back to trade below 100p.
Those who are looking to buy into British Airways and the other IAG carriers for the first time face a different proposition. The 10-year monthly price chart shows a potential double-bottom price pattern forming. Should the IAG share price move above the 200p resistance level or the 20 SMA on the monthly timeframe, that would indicate price action turning bullish.
Steps to Buy IAG Shares
It is, of course, possible to use online brokers to short sell IAG in CFD format. This would mean that you would make a profit if the share price falls and lose money if it goes up. Whether you think that the IAG share price will go up or down, entering into trades is as easy as clicking a button.
Research IAG Shares
No-one can be certain about what direction the IAG share price will go, but you can tilt the scales in your favour by being as fully prepared as possible. Good brokers have extensive libraries of video and written materials, which can help you get the best out of your trading.
Some brokers, such as FXTM also include a service where in-house or third-party software (such as Trading Signals) identifies trading opportunities in the market and shares them with clients.
For those looking to apply fundamental analysis techniques, the IAG financial statements can be accessed online. These offer a chance to dig into the granular detail of the firm's operations and its potential for growth.
Find a Broker
There are a lot of good brokers in the market. Finding one that suits your preference is made easier by the availability of demo accounts, which allow you to test the service by trading virtual funds.
One key point to remember is the need to use a broker regulated by a Tier-1 regulator, such as the Financial Conduct Authority (FCA).
Open and Fund an Account
Once you've chosen a broker, there is some online form filling to complete. This is to ensure that the broker complies with 'client protection' rules. Working through the contact info can take a few minutes, but it is designed with your interests in mind.
The process of funding your account also takes next to no time to complete. Brokers offer a variety of payment methods. The fastest involve bank transfers or debit/credit card transfers and take no longer than making a payment to complete some online shopping.
Once the funds are confirmed, you are ready to start trading.
Set Order Types
The process of booking a trade is quite simple. The trading platform will offer markets in all sorts of assets, and once you select the one for IAG shares, you're likely to see a monitor like the one below.
With this broker, IAG, it's just a case of entering the amount you want to trade; then the direction of the trade, 'buy' or 'sell'; then if you want to, adjust the order to include a 'stop-loss' and/or 'take profit' limit on your instruction. These help you manage the risks associated with price moving against you, or in a particularly volatile manner.
Select and Buy IAG Shares
As this trade is not using leverage, clicking 'Place Deal' will see IAG shares credited to your portfolio. There will be a corresponding deduction from your cash balance. The value of your IAG holding will fluctuate in line with the live market price.
Once you decide to close out the trade, this process will simply be reversed by clicking on the position and clicking 'Close Position'. At that point, the profit/loss on the trade will be calculated according to how price has moved in the intervening period.
BEST BROKERS TO BUY IAG SHARES
If you're ready to buy IAG shares, you'll need to use a broker that is FCA regulated, has low trading commissions and a reliable trading platform. Finding one can be an arduous and daunting task, which is why we've hand-picked favourites that tick all of these boxes to help you get started.
Choosing a broker is a personal choice, but if you would like to consider the thoughts of some reviews by expert traders, then that can be done here.
FEES WHEN BUYING IAG STOCK
The entry and exit price level will be your major concern, but other fees also need to be factored in.
The longer the anticipated holding period, the more likely you're going to find it more cost-effective to hold the position as shares. Shorter-term strategies would more likely benefit from being carried out using CFDs.
A rough estimate is that if you're holding an equity for more than four to six weeks, the numbers start to favour a buy-and-hold-style share transaction. A report to help you make that decision can be found here.
Your account's base currency may not be in GBP. If that's the case, then a purchase of UK-listed IAG, which is priced in GBP, would need to be converted into the base currency. This introduces another frictional cost that you may be able to avoid by doing some research on which broker to use.
Final Thoughts
There are very plausible reasons to buy IAG shares now. The firm's prospects are largely tied to the chance of a 'full' economic recovery, but even without one, IAG looks to be strengthening its position in the sector.
Investors who have already started buying IAG stock at the current low levels have seen the price continue to rise and fall rather than take off, but IAG is one of the airline firms that is best positioned to benefit from an economic upturn.
Despite the challenges of recent years, the management team have demonstrated the ability to make the right calls, at the right time. That bodes well for the future and makes IAG shares a top pick for dividend and long-term investors.
Choosing a well-regarded and trusted broker that offers appropriate support is also important. These trading platforms have been reviewed by AskTraders to ensure that they offer the T&Cs and services to help your investing get off to the best possible start.
People Who Read This Also Viewed: