Competitive fee structure
Plus500 has a moderately competitive fee structure when pitted against other CFD brokers. While their financial rates are one of the highest amongst their peers, Forex spreads are immensely competitive. On its own website, Plus500 claims to provide straightforward fees and charges with no out of the blue surprises. A majority of their services are free of charge and the fees that are issued are revealed to you in an upfront manner. Their fee structure basically depends upon their tight spreads and your exact trading activity.
Plus500 does not charge fees for:
Real-time forex quotes and dynamics graphs, charts
Rolling your position
Live share CFD prices
Opening and closing trades and deposits
For non-trading fees, Plus500 has a definitive and interesting structure. There are three categories of non-trading fees. The first is financing cost, which is an overnight fee and is known as a premium. The second is an inactivity fee which means you are required to pay US$10 quarterly fee if you have not conducted trading activity for three months. The third is a withdrawal fee. There is a US$6 withdrawal fee in case of bank transfers, withdrawing under the minimum withdrawal amount, excluding debit/credit card, requires a fee of US$10. There are five free withdrawals a month for a normal usage account. Any amount exceeding this limit comes with the US$10 fee.
Top 3 Forex Broker Comparison
of 29 Forex Broker
Pepperstone
Currency pairs
70 Currencies
of 29 Forex Broker
GMO Trading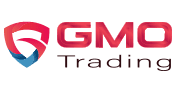 Currency pairs
60 Currencies

Currency pairs
37 Currencies
Comprehensive trading platform
When you conduct a Broker comparison, you should understand that Plus500 offers its clients access to various trading platform applications. These applications are compatible with a variety of desktops, tablet devices and smartphones. In addition to online support and free real-time quotes, they provide platforms such as an iOS trading application for iPads and iPhones, and Plus500 Webtrader which can run seamlessly on Mozilla Firefox, Google Chrome, and Internet Explorer. The broker also offers Windows 10 Trader, which works on Windows computers that run the Windows 10 OS, Android trader for Android-based devices, and a Windows phone app. The Windows Trader desktop application can be downloaded onto computers that run on Microsoft Windows. They deliver trading facilities, such as forex, commodities, shares, options and indices, and ETFs as well as unique trading technology. Plus500 offers around 80 different ETFs with a good collection of commodity, major stocks and other additional indices. They have an average coverage of the biggest equity indices that is 23 in total. Their trading platform is very well-structured, and all its features and functions are self-explanatory. Some of their functions include technical indications, professional charts, order add-ons such as profit loss and stops as well as integrated help. If you want to know Plus500 how to delete account, you just need to follow the guidelines mentioned.
Productive risk management
Plus500 Ltd is listed on the Main Market of the London Stock Exchange, which is very beneficial when it comes to security. It is also regulated by five authorities globally. In addition to this, there are a variety of risk management tools available on their platform. During instances of a huge slippage or an enormous market gap, a guaranteed stop loss safeguards the capital of the trader. This tool can be used only for specific assets. If an instrument supports this facility, you will notice a checkbox beside it. It must be selected when you are setting up a new trade. You get an alert in the form of a notification either through email, a push notification or an SMS. Close at profit (limit) or close at loss (stop loss) rates are instructions to close out trades at the stop loss or take profit levels which are defined when the trade is setup. A trailing stop is a trade protection facility that defends a position from reverse movements automatically. It seals in movements in the direction of the trade. It works to move with the trade when price moves in the trade's path.
Mobile experience
Plus500 is accessible to users in the form of a browser-based web trader and as a downloadable program. You can so choose your mode of accessibility based on whether you are comfortable with the mobile app or desktop application, which offer the same level of access. They offer mobile apps for iOS, Windows mobile, as well as Android, which makes monitoring and setting up your trades while you are out and about easy. The mobile application offers all the functionality available in the desktop application and it is easy to navigate through. Traders can seamlessly access Plus500's account information, trading instruments, charting and conditional orders from the iPad, Android, iPhone, Apple watch and Windows mobile app. Users can deposit and withdraw money from within the mobile app without any hassle although enhanced security features would be appreciated. The dynamic charts can be expanded to a full screen view. This helps to offer better clarity at the time of technical analysis. Setting up alerts and adding chart analysis indicators is easy; and you can login through your TouchID or you can keep yourself logged in. Whenever you wish for Plus500 close account you can do so in a safe manner with minimal hassle.
How you can benefit from the customer service provided
Plus500 has quick and dependable customer service. Contacting customer service can be performed either through email or live chat. The live chat proves to be consistent and reliable more often than not. Users can also rate their customer agent promptly, which acts as an efficient way to give productive and required feedback. If the live chat is not available at a particular time, you can still get in touch with Plus500 and place your queries via Contact Us. Plus500 does not offer telephone support, which can be disconcerting, especially during times when you lose internet connectivity or your computer crashes unexpectedly at the time of trading. Customer support via email shows no signs of issues or complications. The round the clock email support comes in multiple languages. So, there is no language barrier to cause issues in customer assistance. Overall, they are quite receptive in their approach, although sometimes obtaining a definitive answer through live chat can be a hassle. Any questions with regards to Plus500 how to delete account are also easily answered by their support.
Opening an account
Those looking for a first rate, professional online trading experience and access to a great deal of CFDs in a variety of different asset classes can find refuge in Plus500. Plus500 offers two types of trading accounts. A demo account and a standard live trading account. Opening an account is easy and clear-cut. When you open the signup page, you are asked to choose between the live and demo accounts. After you select the account of your choice, you are taken to the registration page. Users must then fill in basic information and click 'create account'. When it comes to the demo account, there is no time limit for using it. You can seamlessly toggle between the demo account and a real account by selecting the desired account in the main screen menu. The demo account can be opened free of charge, while the live account needs a minimum deposit of US$ 100. Before placing your first ever real trade, however, you have to complete the Plus500 verification process after you open an account. For foreign accounts, leverage is a maximum of 1:30. Trading on a foreign exchange on margin comes with a high-risk level. It may not be suitable for all kinds of investors. The elevated degree of leverage can lead to both positive and negative results. Whenever you feel the need to Plus500 close account, all you have to do is get in touch with customer service and follow their instructions.
Deleting a Plus500 account
There are many reasons why users opt for the Plus500 delete account function. For those wanting to do so, you can easily do so. Deleting a Plus500 account is an individual choice. A user may feel that the platform does not cater to their specific needs or does not offer the kind of results they wish to obtain. Users also delete their account owing to emails sent by the company such as promotional letters and newsletters, while some others do not have any more money to invest in a trading system. If spamming is the problem, you can simply unsubscribe from receiving emails by clicking the unsubscribe link. Whatever the reason, in order to Plus500 close account, contacting customer support is necessary. There are two ways to delete an account. One involves deleting an account through the website, while the other involves sending an email. To delete your account through the website:
Type in the following URL https://www.Plus500.com/Help/ContactUs
Enter your name and email address
Enter 'request to delete my account' as the subject
Choose 'other issues' as the query type
In the description box, mention the reason for deleting the account and click send
In order to Plus500 close account via email:
Open the email account that is registered with your Plus500 account
Compose an email and enter the email address as

[email protected]

For subject, type 'request to delete my account'
Write an email with regards to deleting an account and hit send
Conclusion:
Review of Plus500
Plus500 obtains data from reliable and reputable third-party sources, who directly obtain data from exchange feeds. If you are a user who is aware of the risks involved in CFD trading, you can go in for this platform. Although for advanced traders who prefer customised indicators and trading advisors, may be more interested in a more advanced trading platform, those looking for a simple, powerful and effective platform that can be easily navigated through between different trading instruments can benefit a great deal from Plus500. Plus500 comes with features that cater to novices as well as veteran traders. The main screen of Plus500 offers you access to hundreds of different instruments. This makes it convenient since you do not have to pull up additional windows. New users can gain a great deal owing to the fact that you are given unlimited time to use the demo account. Seasoned traders, on the other hand, can benefit from tight deal spreads. While its fee structure is moderately competitive, Plus500 how to delete account is fairly easy even for novices and beginners. Financing rates are high, so for this fee level, obtaining a few research tools would be nice. When conducting a CFD broker comparison, Plus500 comes with no minimum balance and no withdrawal fee above $100. Also, its inactivity fee begins after three months. In short, all things considered, it is safe enough to give Plus500 a shot to improve your trading options.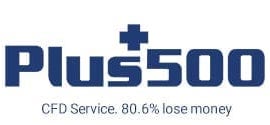 61 tradable currency pairs
User Friendly Trading Platform
Free demo account
£0 commission and tight spreads
Open Account now!
Risk warning: Capital can be lost. Terms and conditions apply.
Risk warning: Capital can be lost. Terms and conditions apply.