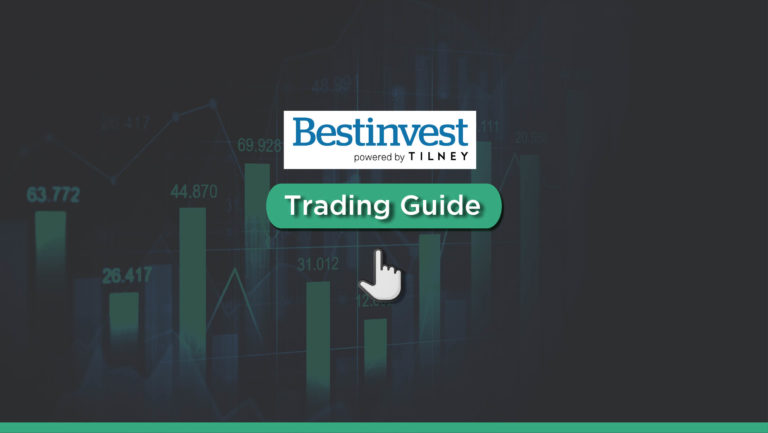 Tilney Bestinvest App – What Is It And What Can It Do?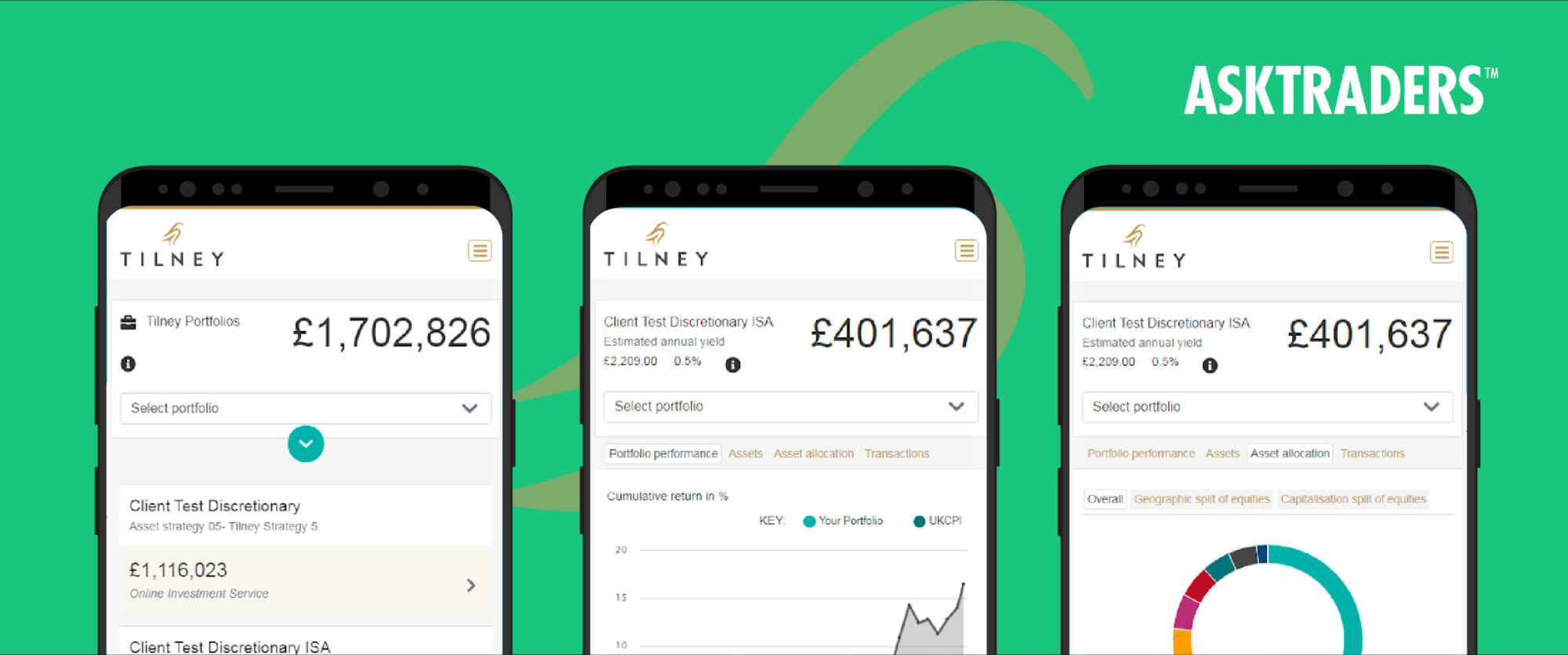 MyTilney is the Tilney Bestinvest app, available from the App Store for clients using iOS 9 or later. It is compatible with iPhone, iPad and iPod touch. It gives Tilney clients mobile access to their accounts, so they can manage their investment portfolio when on the move.
Bestinvest Mobile App Features
Available for iOS
Interactive portfolio tool
Secure messaging
Interesting & important news on Tilney Insights
Recent transactions and current portfolio values are tracked, and there is an interactive portfolio tool to compare investment performance with goals.
Secure messaging is available so that Tilney clients and their relationship managers can send or receive information about sensitive data. A document store allows clients to download tax valuations as well as the most up to date valuations statements, among others.
The Chief Investment Officer at Tilney also keeps the Bestinvest app up to date with exciting or essential news in the Tilney Insights section.
For some time, investors have been asking for a mobile platform, and the Tilney Bestinvest app was last updated in February 2020. It's not yet clear how many clients make use of MyTilney, as it's hard to find any current reviews.
In contrast, some other broker apps are consistently reviewed by investors, so it may be that Bestinvest is losing out when it comes to an online investment service broker comparison.
Tilney Bestinvest UK Online – Website Impact
The home page on the Bestinvest website offers visitors a series of straightforward options that include logging in if they already have an account or opening one if they don't. It's also possible to immediately instigate a search for investments or transfer existing ones.
While it successfully showcases some of the Bestinvest financial products, including SIPPs, ISAs and ready-made portfolios, it doesn't say anything about the Bestinvest app. Although the Tilney Bestinvest Group has developed an app, it is only available to registered Tilney clients and arrangements to acquire it have to be made via a client's relationship manager.
Smart investors seeking advice often spend a great deal of time reading reviews and checking out the websites of investment brokers, so they can undertake a broker comparison and make an informed choice.
The Bestinvest website is professional in appearance and straightforward to use, and the company makes a great deal of information available on pages that are easy to navigate. It has a streamlined, visual appeal that is reassuring, if reasonably conventional.
Tilney was voted Best Conventional Advisory Service 2018 by investors at The City of London Wealth Management Awards (COWLMA). It was the third time the investment advisory service had won an award from COLWMA.
There are useful and interesting news items on the Bestinvest website as well as a summary of the most popular funds with clients.
Bestinvest Brilliant Investment Research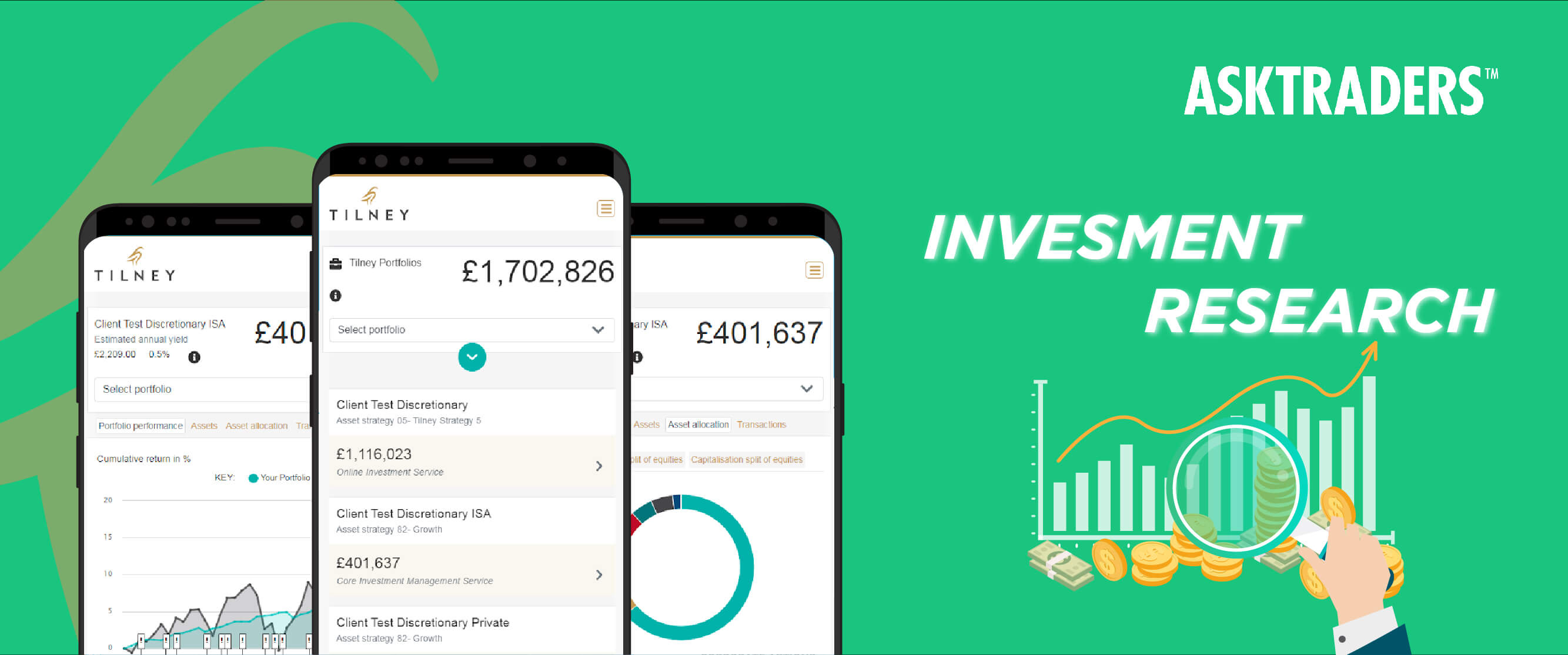 Almost every brokerage review that includes Bestinvest mentions the top-quality research for which the company is very well known.
Of course, thorough research influences the accuracy of decisions about investments and goes a long way to explain the excellent performance results consistently achieved by the company.
The fact is that high-quality research leads to detailed reports and sound, well-informed decisions.
In the research section of the Bestinvest website, there are detailed reviews of how funds are performing as well as reports about different investment opportunities. Bestinvest clients can easily monitor how their investments are doing and subsequently make decisions about whether they wish to make alterations to their portfolio.
Bestinvest also publishes their top-rated funds, so clients can check on what the experts are selecting as the best deals.
A company that can research at global, regional and local levels is bound to provide considerable insight into the performance of various investment sectors. Making this information available to Bestinvest's clients is of great benefit to them.
They can also get investment inspiration from the company's regular updates and articles, their monthly research roundups and more influential publications such as Bestinvest's Top-rated Funds and Spot the Dog.
Bestinvest – Plenty Of Sound Investment Options
The Tilney Group is well established in the financial sector. Bestinvest has gained a good reputation and is popular with investors. The broker offers a wide range of products and services at relatively low-cost options to clients.
The Bestinvest app and website layout are straightforward, and navigation is easy. It provides clear information, and the contact details are comprehensive, particularly for clients looking for help and support. One omission, however, is that the site doesn't mention the availability of the Tilney Bestinvest app for Mac devices.
Known for its top-quality research, Bestinvest helps its clients to stay informed about how markets may be impacting investments and savings.
The company's charges and fees are generally lower than other brokers for both SIPPs and ISAs. Clients have the freedom to manage their portfolio if they wish. If not, the financial experts at Bestinvest will do so on their behalf, using the ready-made portfolio service.
Some clients have made complaints about poor customer service. However, reported experiences differ quite a lot, so it's not possible to judge whether Bestinvest's customer service is better or worse than that of any other broker.
With such substantial investment experience and a track record of winning awards, Bestinvest is acknowledged as a first-class broker, particularly suited to handling smaller client portfolios and those new to investing.
A Broad Range Of Investments
At Bestinvest, investors can make their own choices and take their preferred decisions about investments, selecting those they want from more than 2,500 funds, investment shares and trusts as well as exchange-traded funds (ETFs). Alternatively, clients can opt for one of four ready-made investment portfolios, available at different risk levels:
Aggressive growth – higher-risk investments
Growth – investments designed to grow over time
Defensive – more cautious investors can opt for lower-risk investments
Income – for investors requiring an income from investments
There are also ISAs, including cash or stocks and shares, that provides an easy and tax-free way to save. In the 2018/19 tax year, the value of permitted investments in ISAs is up to £20,000. Clients can split their ISA between a cash and a stocks and shares version, or else choose to invest in one or the other.
Bestinvest also has a Junior ISA allowance for children, which is up to £4,260 in 2018/19.
Bestinvest clients who wish to invest their £20,000 allowance into stocks and shares ISA will find that any gains they make will remain tax-free. They can choose whether to make their investment decisions independently or get the help of a professional advisor.
SIPPs also allow investors to choose between deciding on their investments or getting expert help.
Bestinvest Co UK Charges And Fees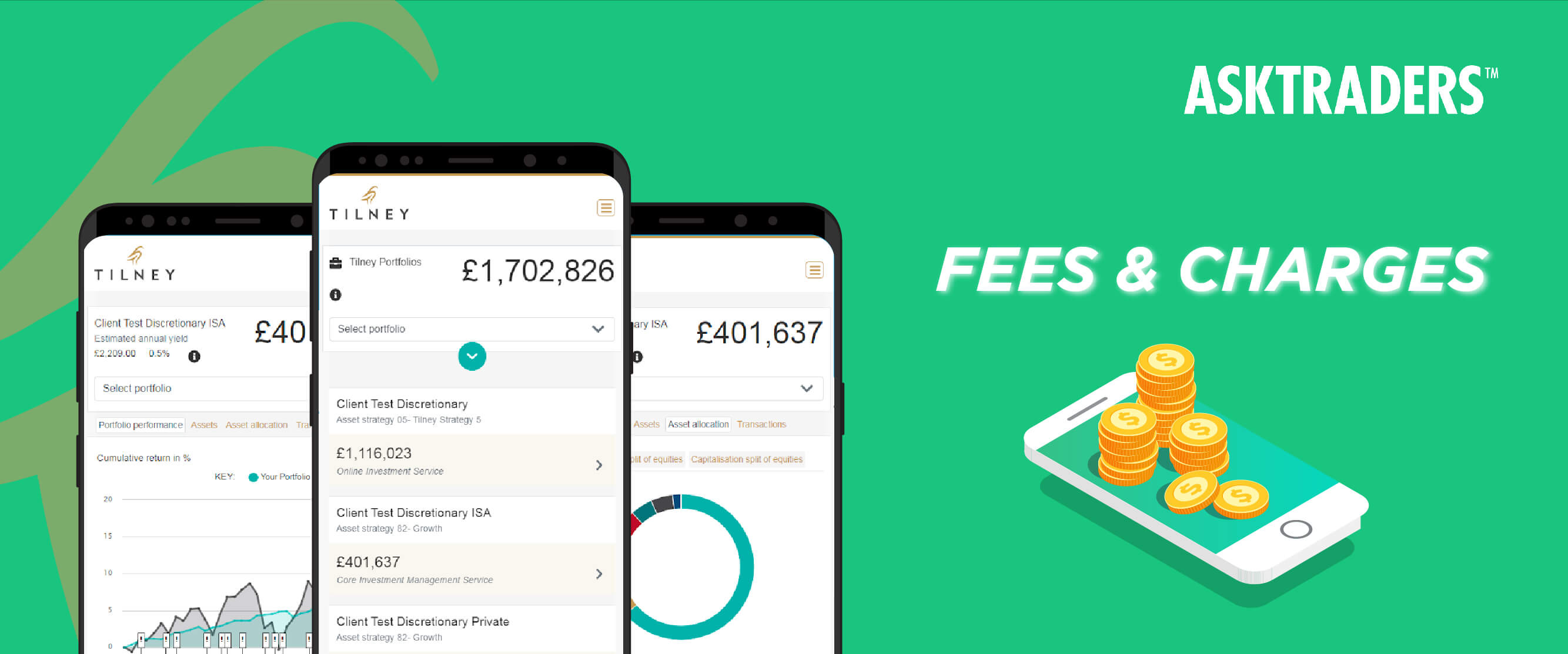 Cost is an essential factor when selecting an investment broker, and one of the first things potential clients want to know is whether Bestinvest is good value for money. It's useful to know, therefore, that some reviewers recommend it as one of the best investment brokers around for smaller portfolios.
This is because the ISA fee is just 0.4% and because the broker makes no charge for fund dealing. Investors who are putting small amounts of money away every month, perhaps investing in several different funds, can keep their costs reasonably low.
Bestinvest freely acknowledges that fees undoubtedly reduce investment returns and that they can have a significant impact on the total of investment funds their clients will have in future.
For that reason, Bestinvest doesn't charge clients to transfer investments or even to open an account.
Annual Fee
Some annual service fees at levels match the value of the managed investments, based on the type of deals involved plus account value:
Free – Inactivity; Placing limit orders; Buying and selling funds; Account holding £1 million +
Account holding £250,000 – £1 million – 0.2%
Account holding up to £250,000 – 0.3% (0.4% SIPPS)
Share dealing – £7.50 per trade
Where applicable, Bestinvest may also apply an online investment service fee or an ongoing fund charge. In all, the Bestinvest client pays about 1.07% of their investment total, and this percentage level would apply to all investment amounts.
What Are SIPPs And How Do They Work?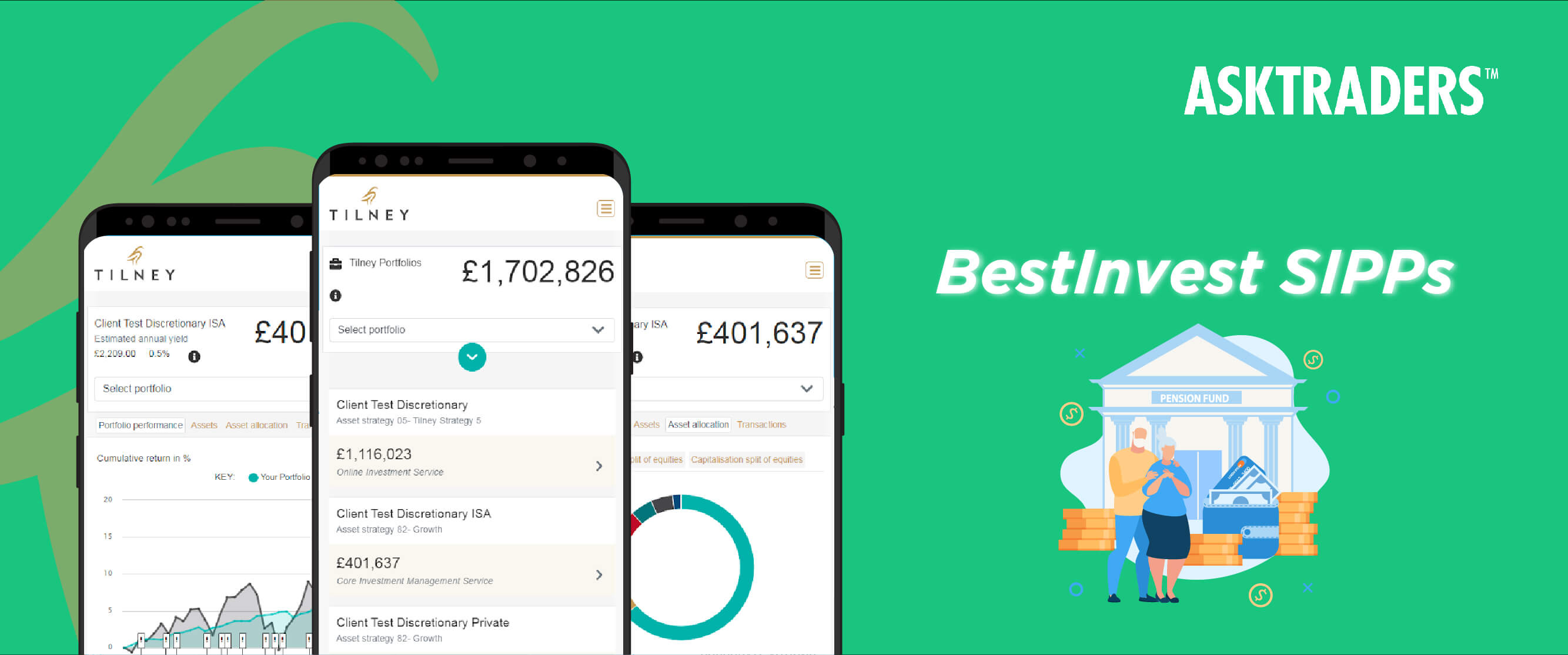 The Pensions Advisory Service describes a SIPP as an individual contract between a pension provider and a client. SIPPs have broader investment powers – more than those usually available for group and individual personal pensions.
A range of assets generally available for SIPPS' investment include:
Unlisted shares
Quoted UK and overseas stocks and shares
Property and land insurance bonds (excluding most residential property)
Collective investments (such as open-ended investment companies [OEICs] and unit trusts)
Investment trusts.
Bestinvest clients can make use of a SIPP if they want to purchase investments and need a loan to do so, although not all SIPPs will permit individuals to invest in the entire range of allowable investments.
Our thorough Bestinvest review reveals that clients can manage their SIPP account online, 24 hours a day, 7 days a week.
This is a low cost personal pension, yet one that attracts the same tax benefits as other types.
Clients pay service fees at just 0.3% per year and those who opt to purchase a ready-made portfolio have no setup fees to pay for their account and they also enjoy free fund dealing. It's possible to choose preferred investments or to ask for assistance from an advisor.
Bestinvest also has a mechanism for taking care of all aspects of the SIPP portfolio and clients can open one for a child if they wish. The government provides tax relief on contributions and investments are tax free.
All About Pension Consolidation
Consolidating some pensions makes sense and enables people who have changed jobs several times during their working lives, which is after all most people, to bring together funds from different pension schemes.
Over the years, it can be tricky to keep track of retirement funds and to monitor how investments are performing. Investors who opt for consolidation will find they can improve the level of control they have over their funds. They will find it easier to reduce paperwork, regularly check on their investments and possibly even save money.
At Bestinvest, clients can consolidate their collection of pensions and deposit the funds in a SIPP. With a single pension that is larger, annual service fees will be about 0.4%, unless a ready-made portfolio is preferred, in which case fees are not charged.
Bestinvest specialists will contact existing pension providers and arrange transfers, so clients don't have to, and this usually takes around 15 working days.
There are no fees payable for the transfer of pensions from other providers, however, an exit fee is often charged when an existing client transfers out of a pension scheme. Bestinvest makes an allowance of up to £500 available to clients towards these exit fees.
Further reading