Are you a 'Gold Bug' who believes in the long-term potential of gold price appreciation? Do you like to dabble occasionally in gold mining stocks as a further hedge on inflation when and if the risk-reward demographics are supportive?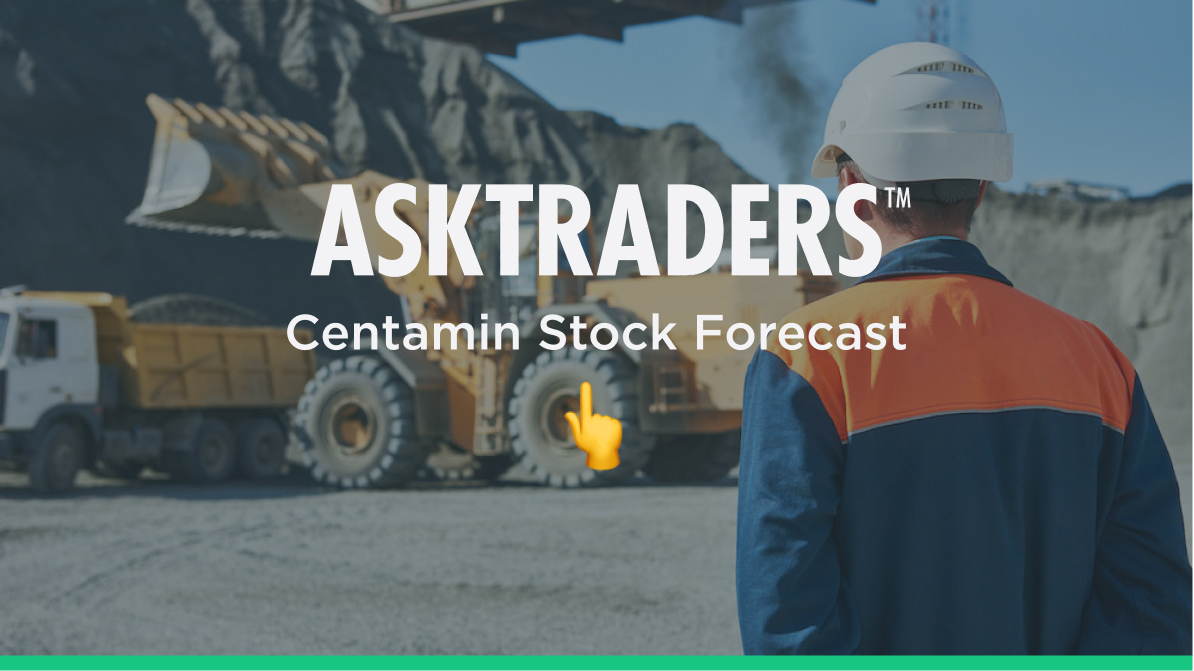 If the answer to those questions is 'yes', then taking the decision to buy Centamin Plc stock could tick a lot of boxes. There is also an added extra to consider, with Centamin working on developing a competitive advantage over its competitors by setting itself up as a 'sustainable' mining company.
Optimising returns relies on picking the right trade entry point. The following Centamin stock forecast draws on technical and fundamental analysis over the short, medium and long term and outlines the reasons to buy Centamin, and the best time to do so.
Who Is Centamin (LSE: CEY)?
Centamin Plc is a relatively small mining company that is a mid-cap enterprise with a market valuation of £1.41bn. It was founded in 1970 and appeared on the Australian Stock Exchange in the same year.
As the result of a corporate restructuring, Centamin stock is currently traded on the London and Toronto stock exchanges under the call sign 'CEY' on the LSE. The firm has offices in the UK, Australia and Egypt, and its registered offices are in Jersey in the Channel Islands.
Due to its size, the stock is classified as 'mid-cap', and it is a constituent member of the FTSE 250 index. The company has consistently delivered dividends to its shareholders over the past seven years.
Centamin has been exploring for gold in the eastern desert of Egypt since 1995. Its most prominent asset is the Sukari Gold Mine, located just 25 kilometres west of the Red Sea and 700 kilometres from Cairo.
Sukari is now the largest and the first modern mining operation in all of Egypt, spanning a tenement area of 160 square kilometres. Financial reports released in 2022 state that the Sukari mine has a projected mine life of 12 years and 9.8 million ounces in gold resources.
Centamin has made a strong commitment to the health and welfare of its employees and to the sustainability of its mining operations and their impact on the surrounding landscape. This makes it stand out in a sector that is sometimes criticised for falling short on ESG and CSR criteria.
With investors paying greater attention to the operations of companies they invest in, the modern approach to engaging with stakeholders helps the firm stand out from the crowd. There is considerable potential buying pressure from investors who want to buy a stock that generates a capital return but does its best to minimise its environmental impact.
The firm's approach to employee welfare partly explains the high volatility of the share price over recent years. In October 2020, gold production at Sukari was halted due to concerns for staff safety.
A problem relating to ground shifting within the west wall of the facility is not an unusual event in mining, and the management team responded quickly to remedy the situation, but in a way that limited production capacity.
Production at Sukari in 2020 was 452,230 ounces, which was in line with expectations even after a curtailment of mining in October. COVID-19-related work practices also dragged on performance. This spooked investors and resulted in the price of Centamin stock crashing from 233p to 84p over the course of two years.
In addition to Sukari, Centamin also has exploratory licences in the Ivory Coast and Burkina Faso, just to the north of the former on its border. Ivory Coast projects include Doropo and ABC over its 5,310-square-kilometre territory.
The Burkina Faso licence also explores the Birimian terrane. It covers less than 3,000 square kilometres. Extensive drilling operations have been underway at both sites.
Where Will the Centamin Stock Price Be In Three Months?
As with other mining stocks, Centamin's short-term price forecast is largely dictated by the price of the raw material it extracts. This means that moves in the price of gold have a strong positive correlation to the price of Centamin stock.
The price of gold has traded in a relatively tight range since July 2020, the bottom end of the range being $1,614 and the top being $2,034 per ounce. Gold is regarded as a safe-haven asset, so it can increase in price during times of heightened geopolitical risk. Between 2000 and 2010, it increased in value by more than 410%.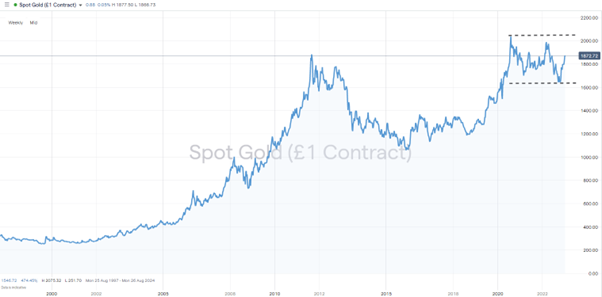 Operational risk factors can come into play at any time, as demonstrated by the problems with the western wall in 2022. These are an inherent part of the mining process and result in production levels being closely scrutinised.
The 452,230 ounces of gold produced at the Sukari mine in 2020 was lower than the 510,000 that had been forecast. In 2021, the total produced was 415,370 ounces, which reflects the issues relating to the mine taking some time to work through the system.
Production is expected to remain above 400,000 ounces a year for the next 12 years, and if the firm meets its target, then it can be expected to find favour with investors.
Buyers of Centamin stock are often drawn to the stock because of the healthy dividend payments that the firm makes. Despite the production problems in the past years, it offers a dividend yield of 5.29%, which easily beats the returns available at any bank savings account.
Technical analysis indicators, most notably the RSI, suggest that now might be a good time to buy CEY stock. The Daily Price Chart shows an RSI reading of above 70. This would normally be a sign that the stock is 'overbought' on that timescale and due a pullback. In the case of Centamin, that metric has a track record of being a contrarian indicator.
Previous occasions when the RSI breached 70 have been signs that the stock is about to go on a bull run. This occurred in 2009, 2014, 2016 and 2019. Of course, no stock goes up in a straight line, but as the price chart shows, buying at those times would have resulted in profitable trades.
There are two instances of CEY stock registering an RSI of above 70 and there being subsequent price crashes. This occurred in 2010 and 2012. So, some caution is needed, but data confirms that mining stocks such as Centamin can go on long-term price surges despite being overbought on a short-term timeframe.
Where Will the Centamin Stock Price Be In One Year?
With a 12-month price forecast for Centamin stock still being intrinsically tied to the path taken by gold, it's worth noting the positive price indicators for the metal.
Upward momentum can be expected as long as the long-term supporting trendline that dates back to 2005 holds. The high of $2,050 per ounce in 2020 was higher than the previous all-time high in 2011 ($1,921), forming a higher swing high that is in line with bullish price action.
A break of the $2,050 price high, and the psychologically important $20,000 price level, can't be guaranteed. However, if it occurs, then that would open the door to further price gains for gold, and the Centamin stock price.
Fundamental analysis shows that despite its recent rally, Centamin stock is far from being overvalued.
It has a P/E ratio of 13.56, whereas the average for the FTSE 250 index is 14.42. The balance sheet is also healthy, with the last annual statement reporting that cash and liquid assets stood at $257m.
One variable that could impact the CEY share price in the next year is the likelihood of the firm securing the rights to other mines. New mines can take 10 years to come into production, which represents a long-term drain on capital and introduces the risk of the confirmed level of resources not being what was hoped for.
Centamin does appear to be considering expanding its scope, with the firm stating:
"The Company's solid financial position, strong cash flows and development and operating experience provide us with a significant advantage in acquiring and developing other gold projects."

Source: Centamin Plc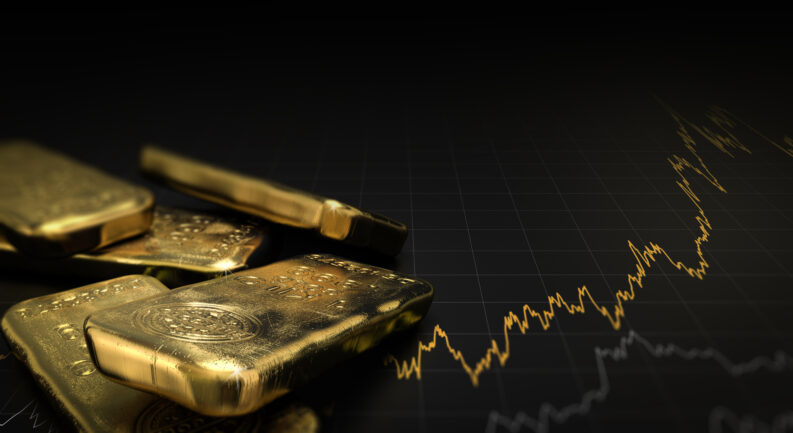 Where Will the Centamin Stock Price Be In Five Years?
Two long-term trends could prove beneficial to the Centamin stock price over the next five years.
The first is that many investors believe that a commodity supercycle is forming, or has already started. These multi-year trends can drive up the price of raw materials and mining stocks and are largely based on the time it takes supply to catch up with demand.
Huge demand for raw materials can be expected as the world moves to a low-carbon economy and adjusts to new work-life patterns after the pandemic.
Approximately 11% of mined gold is used in industry, with the most demand coming from manufacturers of electronic devices. Gold is a highly efficient conductor and corrosion-free, which results in it being a favoured material for connectors, switch and relay contacts, soldered joints, and connection strips.
New hardware will be needed for the devices that people use to work from home or to manage new EV infrastructure. Analysts at the broker Vantage Markets predict that the Global Consumer Electronics Market, which was valued at $728.1bn in 2021, will grow to be $964.6bn by the year 2028.
The second long-term trend that could influence the share price of Centamin is the move towards ethical investing. Stocks that tie in with ESG investing strategies, which are sensitive towards environmental, social and governance criteria, are in increasing demand.
It's forecast that global assets under management invested in ESG mandates will reach $50tn by 2025 and exceed $100tn by 2028. Miners aren't necessarily the first stock that ethical investors search out, but institutional investors with large cash piles who have to invest in the mining sector can be expected to factor in ESG.
Centamin stands out as one of the most ESG-oriented mining stocks. The company's website states: "Responsible decision-making is at the centre of our ability to deliver long-term stakeholder value."
The firm operates in jurisdictions that provide good access to an educated workforce and also invests in its workforce through employee (and contractor) development and training.
The successful relationship that the company has built with Egyptian authorities and communities at the Sukari mine backs up its claim that: "We are serious in the application of ethical business practices, supported by robust systems of corporate governance, transparency and accountability."
Is Centamin a Good Buy?
Mining stocks are considered to be at the higher end of the risk-return spectrum and Centamin is no exception from that rule. The price chart illustrates the high volatility associated with the stock, but some investors are drawn to high-beta shares that overshoot to the upside and downside.
Timing trade entry and exit points is crucial to optimising returns, but Centamin currently looks to be starting an upward trend. There are good reasons for that being the case, with stock forecasts for one year and five years including plausible reasons why buying the stock now is a good idea.
The whipsawing price action does highlight the potential of downside risk. The firm is heavily dependent on one mine, Sukari, and one metal, gold. For more aggressive investors, the dips in the share price caused by those risk factors represent a chance to buy the dip.
Final Thoughts
Buying Centamin stock looks a tempting proposition at current price levels. Those who do decide to book a buy trade would do well to ensure that their broker provides high-quality research and news updates so that the position can be easily monitored.
Low trading commissions and holding fees are also important and help optimise long-term returns. This list of trusted brokers includes firms that have been reviewed by the AskTraders team to ensure that they are well regulated and provide all the nice-to-have services that will get your trading off to the best possible start.
People Who Read This Also Viewed: