Are you a 'Gold Bug' who believes in the long-term potential of gold price appreciation? Do you like to dabble occasionally in gold mining stocks as a further hedge on inflation when and if the risk-reward demographics are supportive?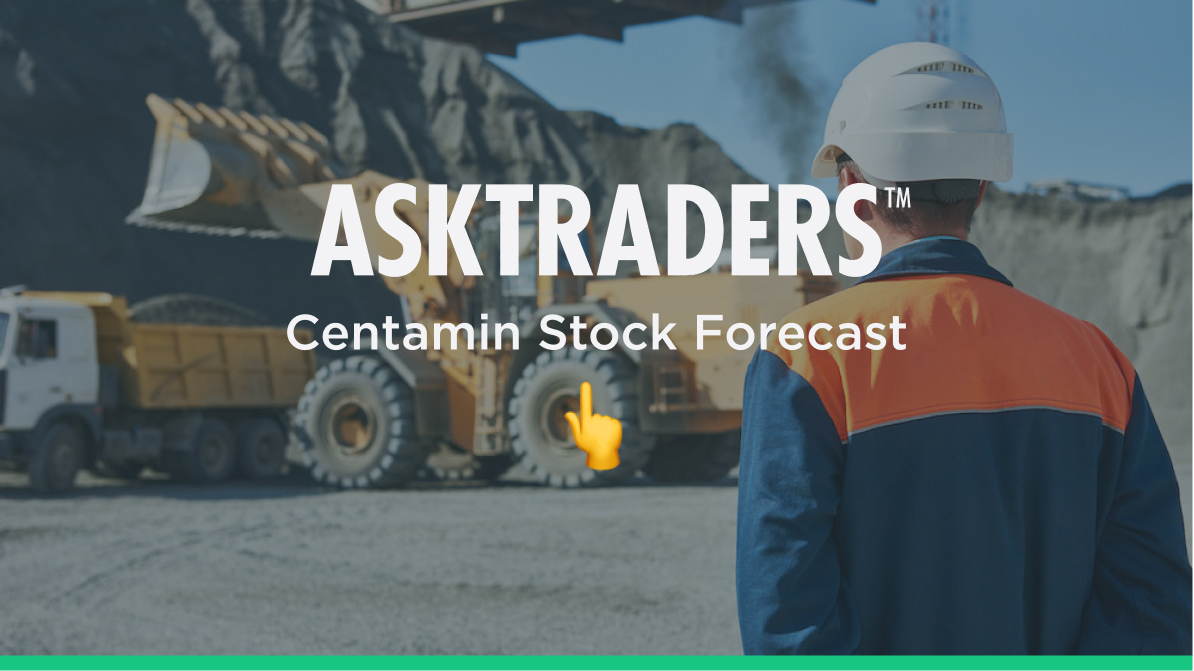 If the answer to those questions is 'yes', then taking the decision to buy Centamin Plc stock could tick a lot of boxes. There is also an added extra to consider, with Centamin working on developing a competitive advantage over its competitors by setting itself up as a 'sustainable' mining company.
Optimising returns relies on picking the right trade entry point. The following Centamin stock forecast draws on technical and fundamental analysis over the short, medium, and long term and outlines whether Centamin, could be a good addition to your portfolio.
Who Is Centamin (LSE: CEY)?
Centamin Plc is a relatively small mining company that is a mid-cap enterprise. It was founded in 1970 and appeared on the Australian Stock Exchange in the same year.
As the result of a corporate restructuring, Centamin stock is currently traded on the London and Toronto stock exchanges under the ticker symbol 'CEY' on the LSE. The firm has offices in the UK, Australia, and Egypt, and its registered offices are in Jersey in the Channel Islands.
Due to its size, the stock is classified as 'mid-cap', and it is a constituent member of the FTSE 250 index. The company has consistently delivered dividends to its shareholders over the past several years.
Centamin has been exploring for gold in the eastern desert of Egypt since 1995. Its most prominent asset is the Sukari Gold Mine, located just 25 kilometres west of the Red Sea and 700 kilometres from Cairo. Financial reports released in 2022 state that the Sukari mine has a projected mine life of 12 years and 9.8 million ounces of gold resources.
Centamin has made a strong commitment to the health and welfare of its employees and to the sustainability of its mining operations and their impact on the surrounding landscape. This makes it stand out in a sector that is sometimes criticised for falling short on ESG and CSR criteria.
With investors paying greater attention to the operations of companies they invest in, the modern approach to engaging with stakeholders helps the firm stand out from the crowd. There is considerable potential buying pressure from investors who want to buy a stock that generates a capital return but does its best to minimise its environmental impact.
In addition to Sukari, Centamin also has existing operations in the Ivory Coast. The Ivory Coast projects include Doropo and ABC over its 5,310-square-kilometre territory.
Where Will the Centamin Stock Price Be At The End Of 2023?
With a 12-month price forecast for Centamin stock still being intrinsically tied to the path taken by gold, it's worth noting the positive price indicators for the metal.
Upward momentum can be expected as long as the long-term supporting trendline that dates back to 2005 holds. However, the two highs in March 2022 and May 2023 have been slightly lower, representing lower highs, which usually suggests some pressure.
Even so, if gold rallies, then it opens the door to further price gains for the Centamin stock price.
Fundamental analysis shows that Centamin stock is far from being overvalued. The balance sheet is healthy, and 2022 was a strong year for the company, although investors have yet to agree so far.
One variable that could impact the CEY share price in the next year is the likelihood of the firm securing the rights to other mines. New mines can take ten years to come into production, which represents a long-term drain on capital and introduces the risk of the confirmed level of resources not being what was hoped for.
Centamin does appear to be considering expanding its scope, with the firm stating:
"The Company's solid financial position, strong cash flows, and development and operating experience provide us with a significant advantage in acquiring and developing other gold projects." Source: Centamin Plc
Analysts are currently bullish on the stock, with four assigning it a Buy rating and two a Hold rating, according to TipRanks. The average 12-month price target is 131.24p, suggesting a significant upside from current levels.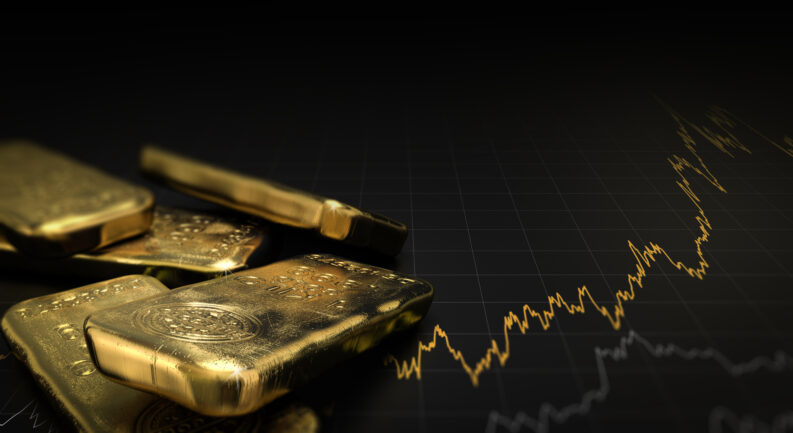 Centamin Long-Term Forecast
Two long-term trends could prove beneficial to the Centamin stock price over the next five years.
The first is that many investors believe that a commodity supercycle is forming or has already started. These multi-year trends can drive up the price of raw materials and mining stocks and are largely based on the time it takes supply to catch up with demand.
Huge demand for raw materials can be expected as the world moves to a low-carbon economy and adjusts to new work-life patterns after the pandemic.
Approximately 11% of mined gold is used in industry, with the most demand coming from manufacturers of electronic devices. Gold is a highly efficient conductor and corrosion-free, which results in it being a favoured material for connectors, switch and relay contacts, soldered joints, and connection strips.
New hardware will be needed for the devices that people use to work from home or to manage new EV infrastructure. Analysts at the broker Vantage Markets predict that the Global Consumer Electronics Market, which was valued at $728.1bn in 2021, will grow to $964.6bn by the year 2028.
The second long-term trend that could influence the share price of Centamin is the move toward ethical investing. Stocks that tie in with ESG investing strategies, which are sensitive towards environmental, social, and governance criteria, are in increasing demand.
It's forecast that global assets under management invested in ESG mandates will reach $50tn by 2025 and exceed $100tn by 2028. Miners aren't necessarily the first stock that ethical investors search out, but institutional investors with large cash piles who have to invest in the mining sector can be expected to factor in ESG.
Centamin stands out as one of the most ESG-oriented mining stocks. The company has previously stated: "Responsible decision-making is at the centre of our ability to deliver long-term stakeholder value."
The firm operates in jurisdictions that provide good access to an educated workforce while it also invests in its workforce through employee (and contractor) development and training.
The successful relationship that the company has built with Egyptian authorities and communities at the Sukari mine backs up its claim that: "We are serious in the application of ethical business practices, supported by robust systems of corporate governance, transparency and accountability."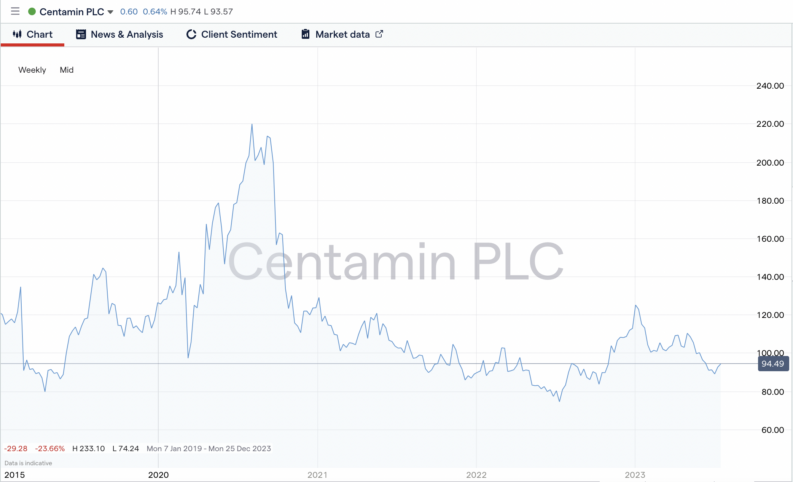 Is Centamin a Good Buy?
Mining stocks are considered to be at the higher end of the risk-return spectrum, and Centamin is no exception from that rule. The price chart illustrates the high volatility associated with the stock, but some investors are drawn to high-beta shares that overshoot to the upside and downside.
Timing trade entry and exit points are crucial to optimising returns. Stock forecasts for Centamin over one year and five years include plausible reasons why buying the stock now is a good idea.
However, the whipsawing price action does highlight the potential for downside risk. The firm is heavily dependent on one mine, Sukari, and one metal, gold. For more aggressive investors, the dips in the share price caused by those risk factors represent a chance to buy the dip.
Buying Centamin stock looks like a tempting proposition at current price levels.
People Who Read This Also Viewed: