Anybody who is familiar to Broker Comparison – Forex Comparison knows that IB or Interactive Brokers Forex broker has put together an amazing platform that offers the best and by all means the complete solution to all trading needs -from opening up world markets to facilitating seamless exchange and security packages available at seven facilities all across the globe, namely in North America, Europe, India, Asia, and Australia. Interactive Brokers are one of the best in the field according to our Interactive Brokers Forex Trading – Review 2018.
Highlights
37 years of experience
Attractive low-commission
Automated service
Great CRM
3.
of 7 Forex Broker
Interactive Brokers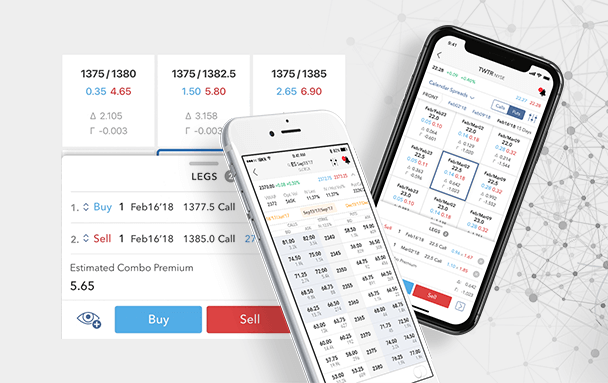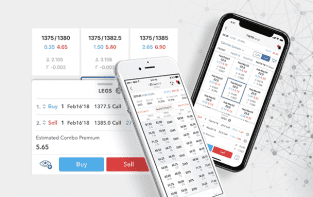 Go to Forex.com
Risk warning: Capital can be lost. Terms and conditions apply.
Headquarters and regulation
New York, USA (FINRA)
Fees and Spread
Commission
Trading platform
Broker-owned Software
Demo account
Yes, Can convert your free trial demo account to a live account
Trade Offering
100 Currencies
Services & additional benefits
Live
Hotline
E-mail
Economic Calendar
E-Book
Videos
Courses/Seminars
1. Trading Offer
1.) Forex Trading Offer: Trading With An Award Winning Broker
Interactive Brokers Forex broker offers the widest product range at attractive fee structure. The asset class and region far surpass any other brokerages offerings. The platform for trading is relatively simpler and also has options for the advanced trader. With a benchmark rate plus 1.5%, they no wonder appeal to the traders looking to generate more revenue. An easy calculation on the platform helps the investor analyse the blended rates and thus, invest accordingly. The platform is easily navigable and holds the highest and best security pathway.
In our Forex Broker Comparison, we found that Interactive Brokers lays down a platter of choices ranging from standard offerings stocks, ETFs, mutual funds, bonds even precious metals.
Tradable:
EUR/USD
USD/JPY
GBP/USD
USD/CHF
AUD/USD
NZD/USD
USD/CAD
Interactive Brokers is the smartest choice for advanced traders and the novice trader. Small investors might give it a miss for the time due to the leverage value set at high for gaining maximum returns.
For the pro traders, Interactive Brokers sets a high standard and ranks good in Broker Comparison. The unbeatable margin and the wider variety of security choices are making Interactive Brokers the most popular choice among serious traders.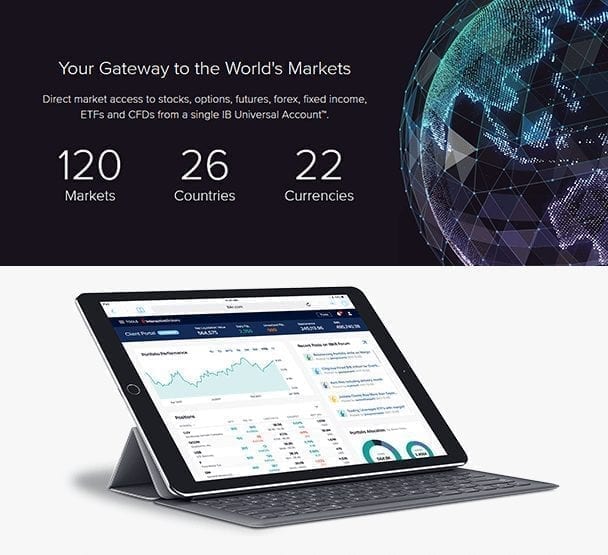 Good for advanced and novice traders
Wide product range
Attractive rates
Go to Forex.com
Risk warning: Capital can be lost. Terms and conditions apply.
2. Costs
2.) Forex Trading Costs: All About Funding, Withdrawal, and Trading Fee
Interactive Brokers offer not only the best deal in their margin rate but the transparency in their fee structure makes it the most trustworthy choice for traders. When it comes to the trading fees, only Degiro comes to a closer rate compared to others. But Interactive Brokers Forex offering is by far the best.
Trading fees
The traders at Interactive Brokers have the option to choose from the fixed rate or the tiered pricing for trading fees. The monthly fees, however, depends on the plan that the trader chooses.
Based on our findings from Interactive Brokers Forex Trading – Review 2018, tiered plan charges depend on the volume of trade, exchange and also adds standard regulatory and stipulated clearing fees.
The traders may note that the trading fees are extremely attractive when equity, CFD, bonds are concerned. However, forex and fund trading fees fall in the mid-range. This gives Interactive Brokers Forex Trading, one of the best forex broker services, much scope to cater to advanced traders the most.
In the case of funds, a typical trade requires as low as 2,000 or equivalent trade, as revealed by our Interactive Brokers Forex Trading – Review 2018.
Forex trading fees
Interactive Brokers as Forest Brokers offers a competitive trading rate which is based on the net monthly trade volume.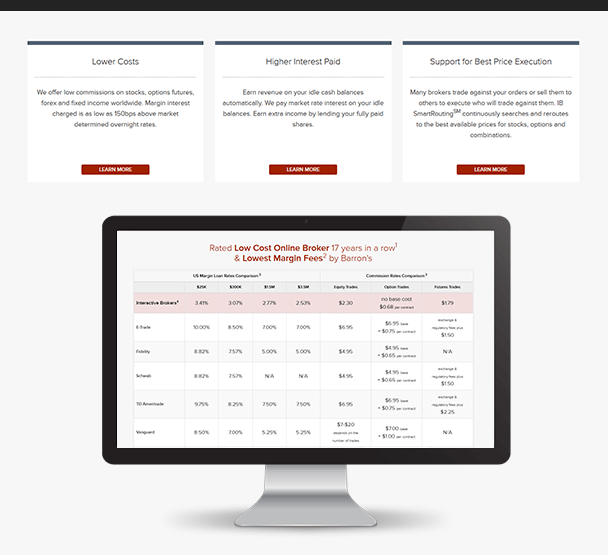 Competitive trading rate
Government bond valued at $10,000.
For stock index options a minimum of ten contracts is required.
Go to Forex.com
Risk warning: Capital can be lost. Terms and conditions apply.
3. Account
3.) Accounts: Which Account Type To Choose With Interactive Brokers
A fully digital account opening process facilitates the traders by dealing away with hassles. An offering of greater varieties of account base currencies makes the process easier. Please be mindful the process is a bit tedious and lengthy at parts.
Who can open an account?
Interactive Brokers Forex broker has a global presence. Anyone can open an account, there is no restriction other than any legal limitation that might be in effect. For European clients, UK account is a must. European citizens are not allowed to open US accounts.
Minimum funding requirements
Interactive Brokers has, for certain preferred valued clients, dropped its minimum deposit requirements from $10,000 to $0. For a margin account, the minimum requirement of $2,000 is still in effect. These accounts trade with a leverage or borrowed money.
Account types
Interactive Brokers offers mainly the following types of accounts for
Things are a bit complicated for US account holders as they have to maintain two accounts, one for trading, other for Asset Management service. For EU, a US account is required for having benefits of Asset Management Service.
On IB's website, institutions can find an option of opening an account with hedge funds, mutual funds. A demo account gives a clearer understanding of the functioning of the platform.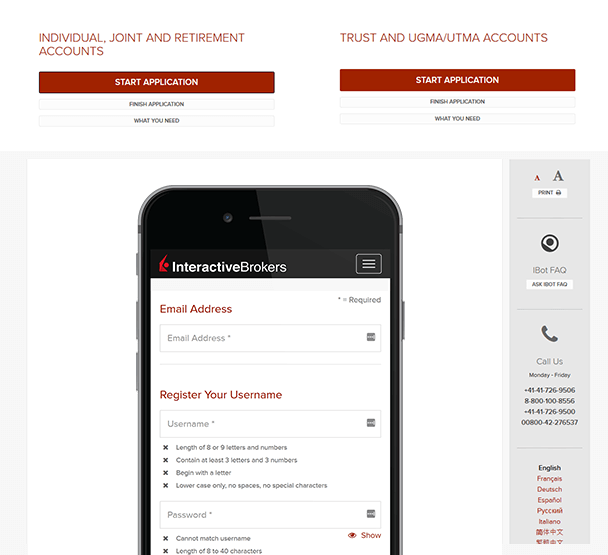 Choose from many base currencies
Individual accounts
Institution accounts
Go to Forex.com
Risk warning: Capital can be lost. Terms and conditions apply.
4. Platform
4.) Forex Trading Platforms & Mobile Trading: Convenient and Efficient Software
The Trader workstation of Interactive Brokers is often considered as one of the leading trading platforms and a blessing for advanced traders. Their desktop application is speedy and comes with basic features such as alerts, real time monitoring, customizable dashboard, and watch lists. You also get an easy options strategy lab that allows you to create simple as well as complex options orders. You can also compare a maximum of 5 options strategies on IB.
They have a variety of tools such as an advanced charting, volatility lab, stock symbol performance, heat sector maps, mutual fund replicator, and paper trading. All these features help in identification of ETFs to reproduce the performance of select mutual fund offerings but with lower fees.
There is a new feature called Interactive Broker FYI. It provides personalized notifications about all events that can have an effect on your investments. You can access all market data, news, and research updates on IB platform, although you might need to pay a premium fee for that.
If you're a novice, you might think that Trader Workstation is overwhelming. It has so many features that as a novice, you might think t's unusable. But the fact is that if you practice a little, you can benefit from the feature rich desktop platform of Interactive Brokers.
Trader Workstation complex
Good mobile apps
Streamlined web trader
Go to Forex.com
Risk warning: Capital can be lost. Terms and conditions apply.
5. Usability
5.) Usability of the Website: Is Interactive Brokers an Efficient Website
The website is quite informative. There are not only online courses, webinars and educational videos on offer but a glossary to help you along with terminology. With the help of IB, you get a better grasp on the trading world. Depending on your level of professionalism, you can choose your preferred way of trading and get adequate help with expression, acronym or definitions. IB has a free Investor's Marketplace, the best place for customer and service providers to interact. Webinars, courses, apps, tools, widgets all contribute greatly to the learning process which is the most comprehensive system than what is offered by any of its competitors.
The platform is more on the advanced side. The usability is not on the difficult level but borders more on the complicated side. More experienced the user, easier it will be for them to navigate and use the platform successfully. Advanced users love to explore the platform, while the beginners though may struggle, but all accept it to be a great learning process. Trader Workstation, according to some is like sipping coffee, others find it extremely difficult to fathom. In spite of that trade, execution is a much comparatively easier thing to achieve. It directly contributes to the popularity of the TWS.
Webinars and courses available
Advanced platform
Good UI
Go to Forex.com
Risk warning: Capital can be lost. Terms and conditions apply.
6. Support
6.) Customer Support: How Supportive Are Interactive Brokers' Customer Representatives
Customer service for Interactive Brokers is available via email and phone. While this sounds good to read, the fact is that it's really hard to reach them. We tried calling them on phone several times. The waiting times were too long and the toll-free number didn't work.
We got a reply on our email but it took 3-4 days. The worst part was that the email was in Russian which we couldn't understand. Their chat facility didn't work. So if you're having a problem, you're pretty much on your own.
IB Asset Management is a department that has its own customer service. So we contacted them through chat. We chatted with them when we were trying to open an account. Funny part is that the Asset Management people told us the complete opposite of what was said by the IB brokerage representative.
They claim that customer care is available in many languages including English, French, German, Spanish, Russia, and Italian. Interestingly, we got a reply in Russian which we didn't understand at all.
The customer care service can certainly be improved as per our experience. It is a well-known platform and very popular with traders. When your queries are not handled timely and in a professional way, it leaves a bitter taste in your mouth.
Phone, email available
Live chat facility
Broker-assisted trades $30
Go to Forex.com
Risk warning: Capital can be lost. Terms and conditions apply.
7. Payment
7.) Methods of Payment: How Do You Pay and Withdraw on Interactive Brokers
The funds can be obtained from various sources, such as the following:
Bank transfer (wire)
ACH (automated clearing house) initiated at your bank/at IB
Automated Clearing House (ACH) transfer initiated at IB
Check
Online bill payment
Canadian Electronic Funds Transfer (EFT) initiated by IB (Canada only)
AUD Bill payment (BPAY – for Australian Dollars only)
Direct Rollover (IRA accounts only)
Trustee-to-Trustee (IRA accounts only)
Europeans have the additional advantage of having the option of bank transfer.
In case of withdrawal, the following options are at your disposal
Bank transfer (wire)
SEPA (Single Euro Payments Area)
US ACH transfer initiated at IB (the US accounts only)
Check (only available for US currency; your mailing address must be in the US)
Canadian EFT transfer (Canadian accounts only)
For each calendar month, the first withdrawal is charge free. In the case of the next withdrawals, the fee is dependent on your preferred currency. For the euro, it is €8.
In case the client lacks a secure login system, the maximum limit for withdrawal is set at $50,000 per day or $100,000 within 5 business days. Standard conversion rates are applicable in case of withdrawal in a different currency, you can refer to the forex trading conversion rates for guidance.
Can pay via bank transfer
Checks accepted
Max withdraw limit $50,000
Go to Forex.com
Risk warning: Capital can be lost. Terms and conditions apply.
8. Offers
8.) Additional Offers: Bonuses, Promotions and More
Benefit from the client referral programs and get profitable payouts of client referrals when you refer eligible clients to Interactive Brokers.
For a fee, a referrer must recommend Interactive Brokers to their acquaintances, friends or company contacts. This can be either a firm or an individual but cannot be agents or the workforce of Interactive Brokers. They can advocate the services of Interactive Brokers with regard to the primary employment or business of the referrer. For instance, certain referrers are actually professionals or firms. They are responsible for coaching, training, trading information, systems and tools along with rendering professional services to investors and traders. They consider this to be the best platform for Interactive Brokers Forex trading.
IB Referral Program
Eligible entities and individuals with or devoid of IB accounts are required to refer eligible clients to IB and get either transaction-based fees or a flat-fee for their services. The referral programs offered by IB are of two kinds namely:
Transaction-Based Referrer
In this process you have to send invitations to probable clients who are subsequently required to register online with Interactive Brokers Forex. The IB Transaction-Based Referrer invites the clients to open and configure their trading accounts.
Flat Fee-Based Referrer
A Flat Fee-Based Referrer must refer patrons to Interactive Brokers to earn a flat fee for every referred client who continues to keep an active IB account for a year.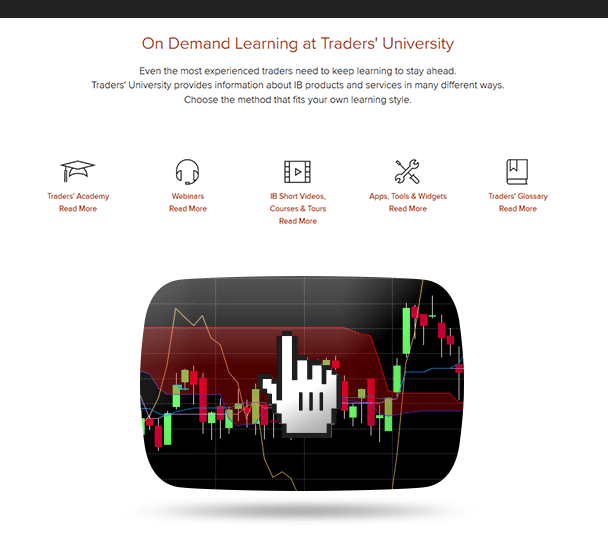 Good referral program
Fee-based referral
Transaction-based referral
Go to Forex.com
Risk warning: Capital can be lost. Terms and conditions apply.
9. Regulation
9.) Regulation & Deposit Protection: Is Your Money Safe
Interactive Brokers Forex trades publically under the IBKR ticker on the NASDAQ exchange. Consequently, it is under the SEC to whom it gives regular corporate statements. This includes quarterly disclosure of income and earnings along with client metrics. $1 million for cash and other customer funds which amount to approximately $30 million are wholly protected. The SIPC in the U.S gives the initial $500,000. Lloyd's of London offers umbrella coverage of $29.5 million. United Kingdom customers are authorized and regulated by The Financial Conduct Authority (FCA). This is done under FCA register number 208159 via Interactive Brokers (U.K.) Limited. U.K. investment protection is provided by The Financial Services Compensation Scheme (FSCS). This amounts to around GBP 50,000 in addition to cash protection of approximately GBP 85,000.
FINRA
Regulatory Authority
Interactive Brokers Forex is an illustrious name within the trading & investment communities and on Wall Street. Predictably, there are rare or no instances of shady dealings, cash mismanagement or appalling executions. As Interactive Brokers Forex is not responsible for making markets against its clientele there is lesser probability of Fat finger Forex executions which affect small brokers.
IB is a safe trading option for small office and at-home professional traders along with fund and money managers due to his efforts. The Trader Workstation (TWS) is a mature software product with a frequently updated industrial strength interface for the dicey trade of market speculation.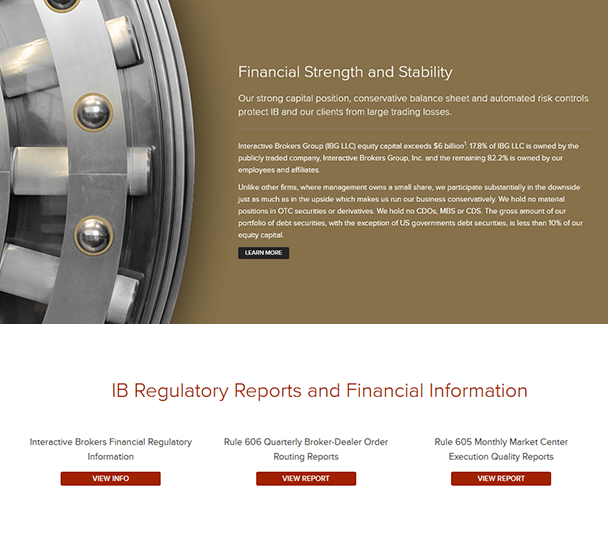 Coverage of $50000
SEC-regulated
IBKR ticker
Go to Forex.com
Risk warning: Capital can be lost. Terms and conditions apply.
10. Awards
10.) Awards: How Many Awards and Accolades Have They Won
Numerous awards were bestowed on Interactive Brokers in the recent past. It was Rated #1 by Barron's – Best Online Broker 2018 and a Top Online Broker1 for the Eighth Consecutive Year. Here are some of the Awards won by Interactive Brokers Forex in the recent past.
Interactive Brokers received several prestigious prizes at 2018 Fund Technology and WSL Awards. They were conferred the title of Winner 2018 "Best trading platform overall". Additional awards include Winner 2018 of the Best options trading platform – broker.
At the 2018 HFM Week US Hedge Fund Services Awards they were conferred the title of Winner 2018 – Best Mobile Application.
At the 2018 Stocks & Commodities Awards, Interactive Brokers Forex trading received several awards. This included the Winner 2018 Stock Brokerage, Winner 2018 Forex Brokerage, Winner 2018 Institutional Platforms and the Winner 2018 Futures Brokerage.
At 2018 Stockbrokers.com IB was rated #1 for "Commissions and Fees", "Offering of Investments", "International Trading" and "Active Trading". In 2018 IB received a "Best in Class" rating for "Platforms & Tools", "Mobile Trading", "Options Trading" and "Order Execution" among others.
At the 2018 Canstar Award IB received a 5-star rating for "Outstanding Share Trading". At the prestigious 2018 NerdWallet Award, IB received the rating of "Best for Active Investors" within the "Best Broker for Stock Trading" group.
Awarded for active trading
Awarded for best in class
Awarded for forex brokerage and many more
Go to Forex.com
Risk warning: Capital can be lost. Terms and conditions apply.
Conclusion for Interactive Brokers Forex Trading - Review 2018
Active traders can idyllically trade with Interactive Brokers if they venture into the cheaper volume-pricing system of Interactive Brokers Forex brokers. Less dynamic traders or those with a balance of $100,000 or more can save a lot more than the conventional online brokers as they can easily evade the monthly inactivity fee. The trading platform of the broker and prompt trade execution will surely be appreciated by this group.
Less-active beginners are ideally served on some other platform. The account minimum is definitely a hindrance for newer investors even if the headline trading commissions of the brokers will possibly not make up for the inactivity fees.
Investors that are active forex traders can ideally opt for Interactive Brokers Forex trading. Highlights comprise competitive commission rates, support for different investments, low margin rates and 60 or more order types along with a tough trade platform and trading within 120 or more international markets.
competitive fee structure
Broad product range
Great desktop platform
Limited web trading functions
complicated desktop platform
Account opening is slow
Test result
Broker

Go to Forex.com
Risk warning: Capital can be lost. Terms and conditions apply.