Founded in 2006 under the name of RetailFX by the Assia brothers and David Ring, eToro emerged as one of the biggest platforms in 2010 facilitating social trading. With registered offices in Cyprus, Israel and the United Kingdom, the business has successfully created a marketplace enabling easy trading of stocks, commodities, currencies, exchange trade funds, cryptocurrencies and indices.
---
76% OF RETAIL CFD ACCOUNTS LOSE MONEY
---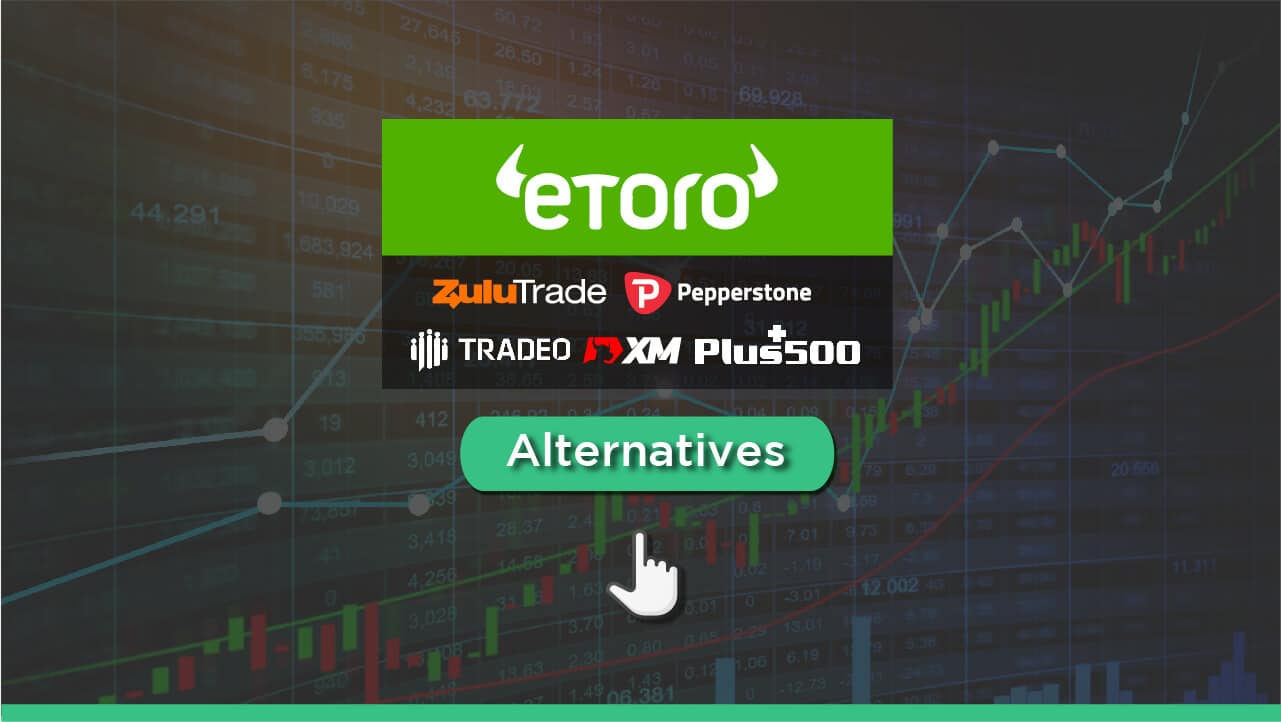 The platform has been able to create a robust presence online with its social trading and investment linkage. But what is unique about the eToro business model? What are different eToro alternatives available in the market? This eToro review answers these questions. In this article, we are going to look at eToro alternatives and their comparison, as well as unique features available on the eToro trading platform.
Before We Get Started, Take A Look At Our Other eToro Guides:
eToro Alternatives
eToro may have emerged as an ideal fit for customers who wish to take up a different investing path via social trading and want to follow trading leaders in their investing strategies.
Finding eToro alternatives is important to understand the different options available in the market. It is required to bring out a true stock broker comparison of various brokers based on fee and performance.
eToro Alternatives To Consider Include:
eToro Alternatives Comparison
Plus500 | CFD provider:
82% of retail investor accounts lose money when trading CFDs with this provider
TAKE A LOOK
Finding eToro alternatives is important to understand the different options available in the market. It is required to bring out a true stock broker comparison of various brokers based on fee and performance.
Pepperstone


Pepperstone offers enough tools to help traders to stay informed. Smart Tools for MetaTrader adds 28 tools, indicators, and expert advisors. Other useful in-built tools in the various platforms include cTrader Automate, Autochartist, and API trading.
Plus500


Founded in 2008, Plus500 provides traders with over 2,000 instruments available to trade on its platform. Advantages of Plus500 include.
The platform is easy to use and navigate
Provide competitive fees and charges
XM


As an alternative to eToro, XM offers traders low minimum deposit, competitive spreads across all instruments and a wide variety of educational resources. Additionally, depending on the instrument, XM traders have the flexibility to trade with leverage from 2:1 to 30:1 on all accounts.
Zulutrade


Zulutrade, which has over 500,000 users and a robust social investment network, is considered an eToro alternative and is one of the biggest competitors in the market. The two differ in the way business is done as:
Zulutrade does not offer brokerage services, i.e. users are required to choose forex brokers on their own
Zulutrade uses hazardous trading strategies which may either lead to remarkably high profits or significant losses
Tradeo


As an alternative to eToro, Tradeo has entered business much later but has still been successful in capturing an active customer base. Tradeo allows customers to use their expert advisory tools and also makes sure that there is no dealing desk functionality, and saves the customer from the unnecessary inconvenience.
eToro

Founded in 2006 under the name of RetailFX by the Assia brothers and David Ring, eToro emerged as one of the biggest platforms in 2010, facilitating social trading.
With registered offices in Cyprus, Israel and the United Kingdom, the business has successfully created a marketplace enabling easy trading of stocks, commodities, currencies, exchange-traded funds, cryptocurrencies and indices.
eToro Alternatives Evaluation Criteria
Now that we have looked at eToro alternatives, let us find out the critical criteria to consider when choosing the right broker that will fit your trading needs.
Fees
Account Opening
Deposit / Withdrawal
Web trading platform
Markets and products
Fees
Finding a broker that has affordable charges is essential. Especially when you have only started trading. You do not want a big dent on your profit being spent on unnecessary charges by your broker.
Account Opening
Some brokers require a certain amount to be funded for account opening. Besides, some brokers account opening may take a few days. Finding a broker that provides ease of procedures for account opening is important.
Deposit / Withdrawal
Before choosing a broker, find out their deposit and withdrawal methods. Some brokers do not allow credit/debit cards payment, and some brokers incur extra charges for specific deposit/withdrawal methods. Be sure to do your research before choosing.
Web trading platform
User-friendly trading platforms that offer many different resources can significantly increase your trading comfort. Find a broker that provides you with mobile apps, tablet apps or desktop software other than web platforms so you can trade on the go.
Markets and products
You may have specific products you would like to invest in. Thus, knowing whether stocks, forex, mutual funds, and other products are available on the broker platform is a must.
Features of eToro
Now let us have a look at the essential features of eToro.
eToro Fees
eToro investment and social trading
The eToro app
eToro awards
eToro Cost-Effective Trading Fees
The fees framework for eToro has been structured in such a manner that eToro trading fees and non-trading fees are charged separately. The trading fees charged by eToro are economical when compared to other competitors in the market.
Below is the summary of fees charged by eToro
Overnight Fee
Withdrawal Fee – $5
Inactivity Fee – $10 for 12 months inactivity
Conversion Fee – depending on the region
Spread
There are no overnight or weekend fees charged for investing in cryptocurrencies. However, fees may be charged when cryptocurrencies are being sold or when the users are existing holders of Bitcoin or Ethereum positions.
eToro Investments and Social Trading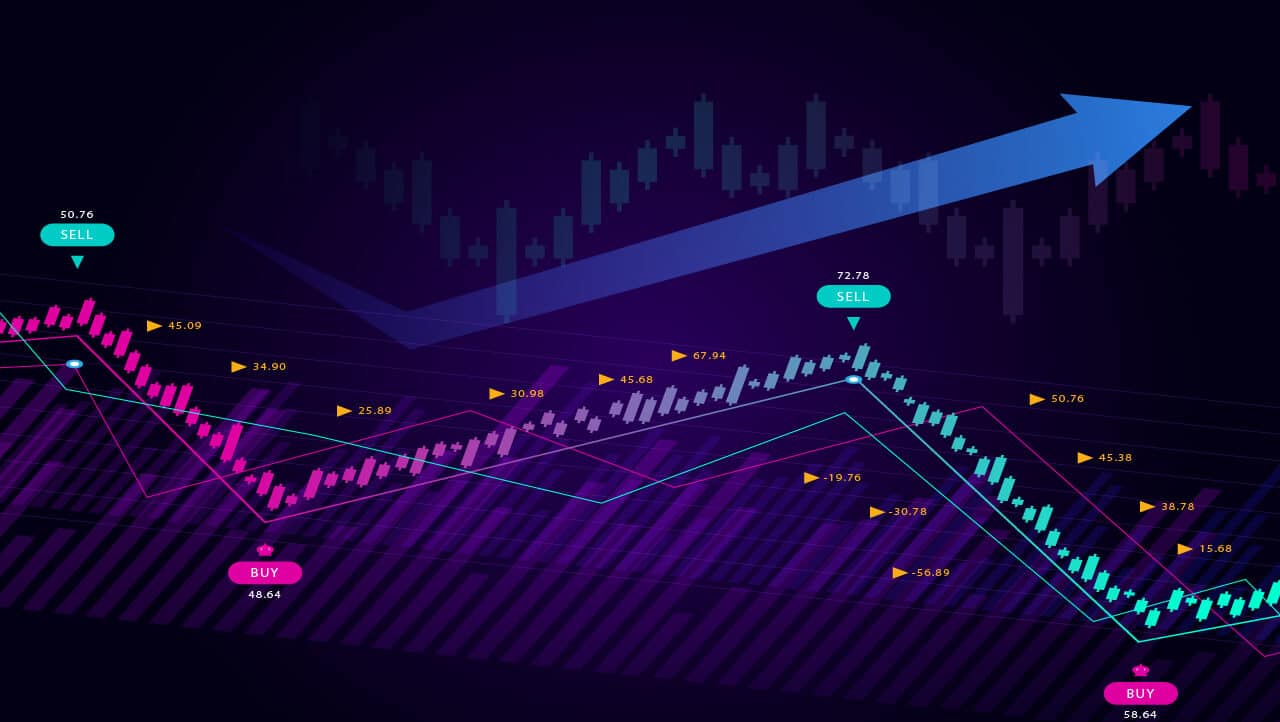 eToro allows users to trade different asset classes on its platform using their strategies for investment.
The asset classes involved are:
Stocks traded on the platform using the CFD trading form, commodities like oil, natural gas, precious metals, gold, platinum, etc.
Foreign exchange currencies such as EUR/USD and cryptocurrencies including Bitcoin
Exchange-traded funds like SPDR Gold, Proshares Ultra, formed by grouping assets which can be distributed to investors just like stocks and dividends
Indices such as NASDAQ, DOW Jones (DJ30) which reflect the performance of stocks in the market
Social Trading is one of the key features and differentiators of the platform that allows users to copy successful traders by leveraging the company's patented CopyTraderTM feature.
eToro ensures that the Social Trading network is simple, reliable, profitable and helps in the development of an ideal portfolio for the user.
CopyFundsTM is another flagship program wherein investors can copy eToro's top traders and a market copy fund which bands together CFD stocks, ETFs and commodities.
On this front, eToro has taken social trading to another level and is at the vanguard of such investing. The Popular Investor Program is also carried out to allow top traders to enlighten other users about the keys to trading success.
The eToro Trading App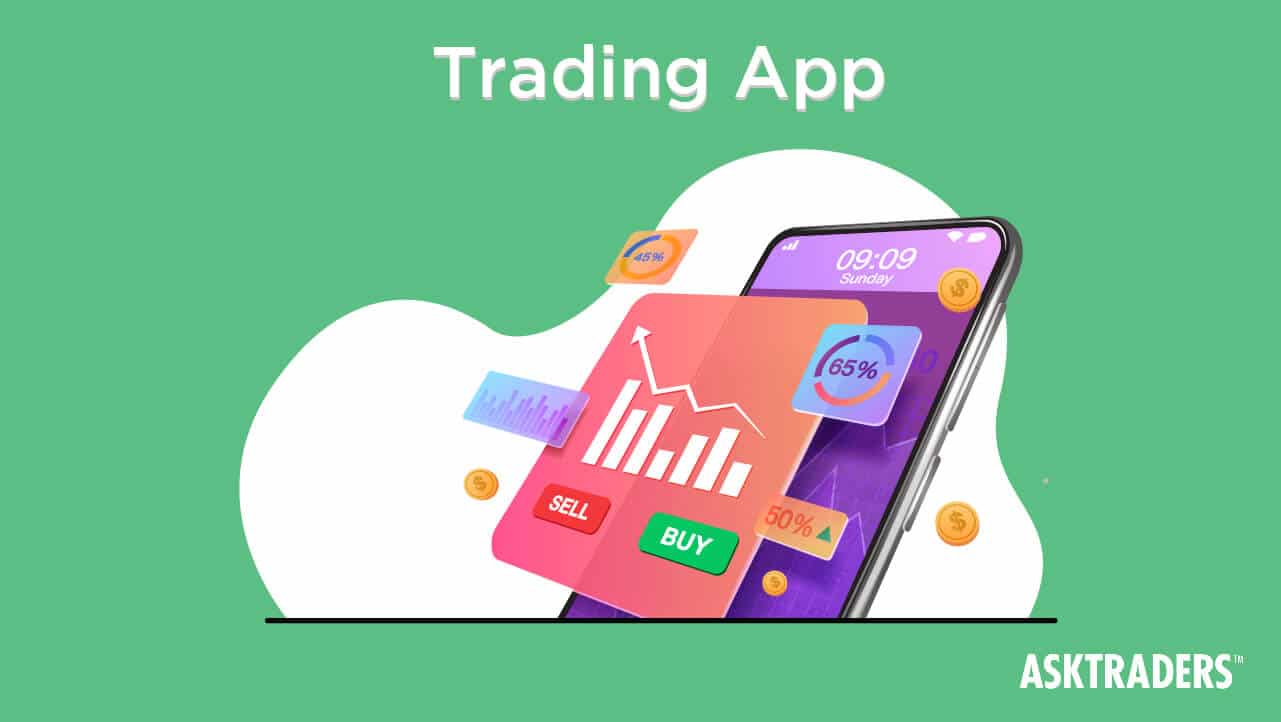 eToro has devised a responsive, all-encompassing web application that is supported both by Android and iOS mobile phones, tablets and other devices.
The idea was to design a user-friendly app that would eliminate the bugs and glitches faced by users and work towards delivery of a top-quality experience for all traders.
The eToro platform can be put to use for:
Protected deposits and withdrawals
Entry to trading in global markets
Access to newsfeeds and charts in real-time
Management of user's portfolio
Onboard popular investors
24/7 engagement with social traders
eToro has also been working on the improvement, and the development of a new app and to develop a fool-proof platform as a Beta version.
eToro's free mobile application also aims to optimise the user experience and take the trading space a notch higher by giving a website-like feel to the mobile application itself.
Features like Trader Charts, Editor Choice, Mobile Mentions trading and Compare & Share have been added. Trader Charts provide analysis of the performance of copy trading which will give the users a better idea of understanding the expectation of copying traders across different periods.
The Mobile Mentions Trading feature eases processes for traders as the news feed will guide their activities. The Compare and Share option enables members to draw a comparison of traders graphically and ascertain accordingly, whose performance was better.
eToro Funding and Awards
eToro offers one of the most secure platforms available and has been designed in a manner that calls for appreciation. Those in the industry have identified the same and have endeavoured to give the business its due credit.
Below is the list of awards won by the broker throughout the years.
Finovate Best of Show Award in 2015 & 2017
Third Consecutive Best of Show Award in 2012, Finovate Europe
Judged the Winner of Red Herring 100 Award
Best of Show at Finovate Fall 2011 in NYC
World Finance Award for the Most Innovative Trading Platform, 2010
eToro Market snapshot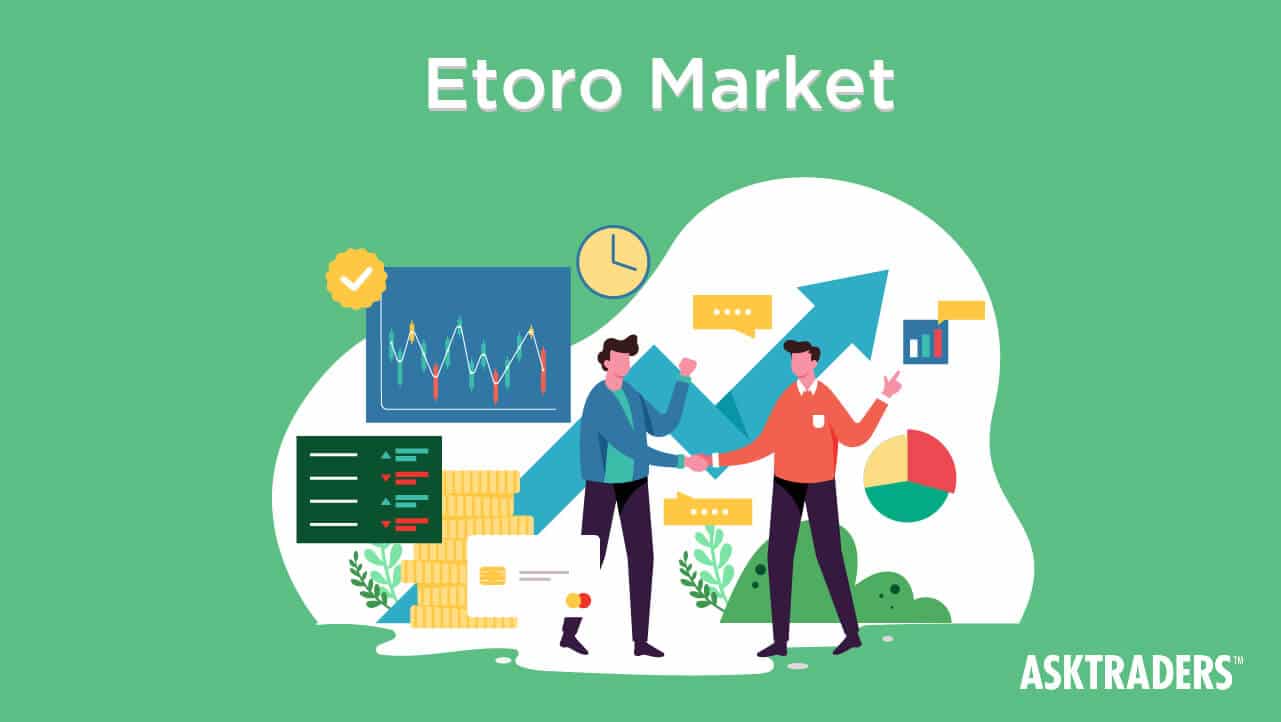 eToro serves more than 170 countries and has a broad customer base of over 4.5 million. It has been successful in raising a total amount of $222.9m in 9 funding rounds. Out of these, the first one was carried out in January 2007, and the latest one was executed on 26 April 2018.
In March 2018, there was news about eToro raising $100m to explore new markets and to work better on the aspect of digitalisation while going deeper into blockchain research. In such conditions, eToro faces tough competition from its peers such as Wikifolio and Ayondo.
Wikifolio is like an investment fund which comes with certificates that determine the performance of investment funds. Ayondo is an alternative to eToro that operates in over 195 countries and has over 210,000 users. It provides intuitive, secure and focused customer service to its customers.
However, eToro has come out as the best stock broker platform as the extent of services offered by the platform cannot be matched by any other broker in this space. eToro also ensures that the trading activity is carried out dependably and has launched a responsible trading policy for smart investments.
eToro advises its users to invest in what they know and to be conscious of their risk score while diversifying their portfolio and learning from responsible traders.
How Secure are eToro Investments?
Transparency is one of the key pillars of the eToro platform. It allows different users to have access to the profiles of others on the platform to facilitate the sharing of information among the trading parties.
eToro wants to back its customers by offering them trustworthy investment options and by mitigating the risk factor. The platform is strictly regulated and adheres to the guidelines of CySEC and FCA.
Special attention is devoted to beginner traders so that they are given the proper guidelines as they move towards online trading. Experienced traders have access to risk management features so that they continue to trade responsibly.
The eToro platform's compliance with MiFID directives is specifically in place for areas where categorisation of clients is involved. For the platform, individual clients of operation are regarded as retail clients which grants them the highest degree of protection.
Compensation schemes and asset-safeguarding options are made available for individual clients. eToro safeguards their users and makes sure that they are confident about the safety and security of their funds.
The platform has incorporated and maintained high standards of cybersecurity to ensure the safety of the client's funds. Also, anti-money laundering policies are adhered to safeguard client assets and therefore ensure secure deposits and withdrawals.
This is the primary reason why other alternatives to eToro have not been able to reach the position of eToro.
Regulated platform
CySEC and FCA compliant
Performs in line with MiFID directives
Alternative Brokers to eToro – A Breakdown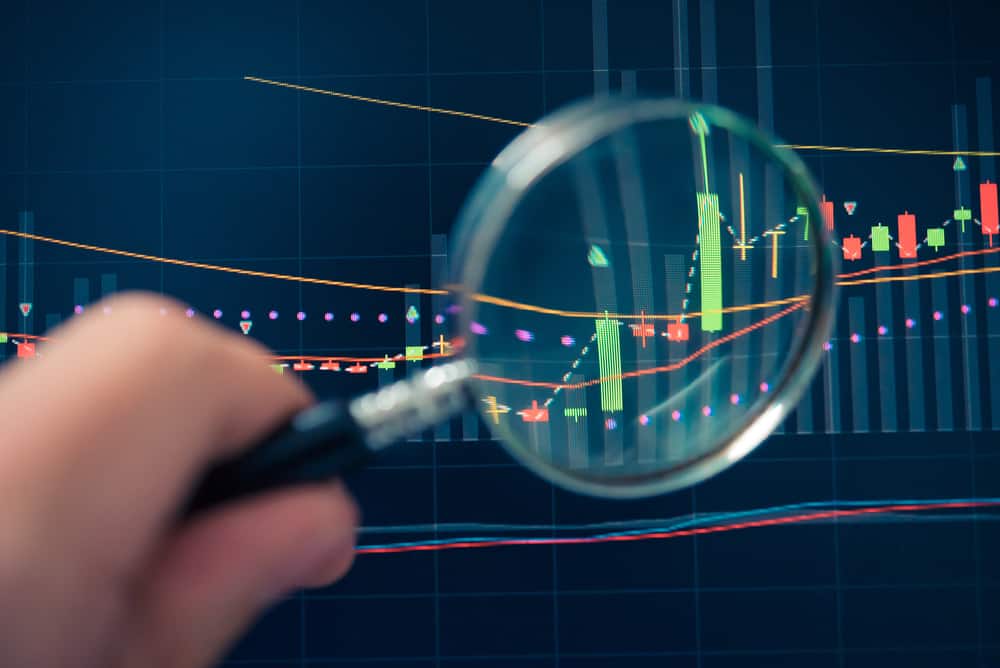 eToro has from time to time enjoyed its share of press coverage as it has been featured in some news articles in The Times, The Financial Times and CNBC News, among others.
2017 has helped eToro to expand its customer base of the business mainly because of the hype about cryptocurrency. With three primary goals of innovating, reinventing and disrupting, eToro has made its mark in the fintech space.
eToro has showcased the actual image of being a leader in the industry because it has been working on bringing transformations to the money management industry and bringing the world closer.
eToro's personal touch and working on the pillars of simplicity, innovation, social trading, responsibility, security and transparency has helped in developing a collaborative trading space and education platform for traders.
In its ten year history, eToro has already made its mark by onboarding the best traders in the industry. The business is continually striving to spread its wings globally, helping users to invest more transparently and in a much more simplified manner. There are alternatives to eToro out there, but very few have a candle to hold to eToro!
Further Reading
eToro is a multi-asset platform which offers both investing in stocks and cryptoassets, as well as trading CFDs.
Please note that CFDs are complex instruments and come with a high risk of losing money rapidly due to leverage. 76% of retail investor accounts lose money when trading CFDs with this provider. You should consider whether you understand how CFDs work, and whether you can afford to take the high risk of losing your money.
Past performance is not an indication of future results. Trading history presented is less than 5 complete years and may not suffice as basis for investment decision.
Copy trading is a portfolio management service, provided by eToro (Europe) Ltd., which is authorised and regulated by the Cyprus Securities and Exchange Commission.
Don't invest in cryptos unless you're prepared to lose all the money you invest. This is a high-risk investment, and you should not expect to be protected if something goes wrong. Take 2 mins to learn more.
eToro USA LLC does not offer CFDs and makes no representation and assumes no liability as to the accuracy or completeness of the content of this publication, which has been prepared by our partner utilizing publicly available non-entity specific information about eToro.