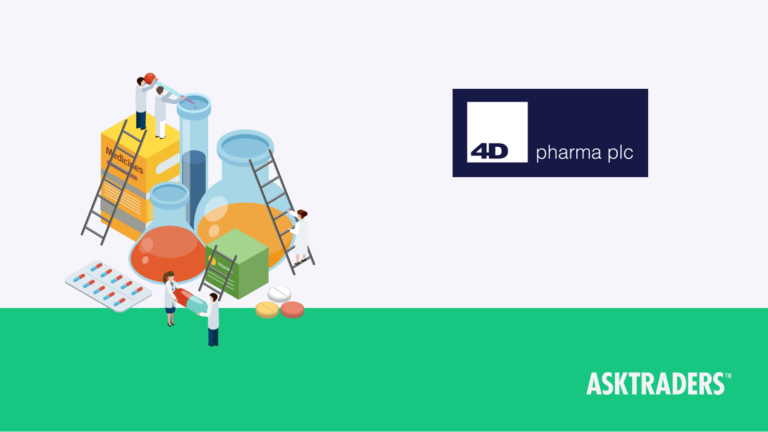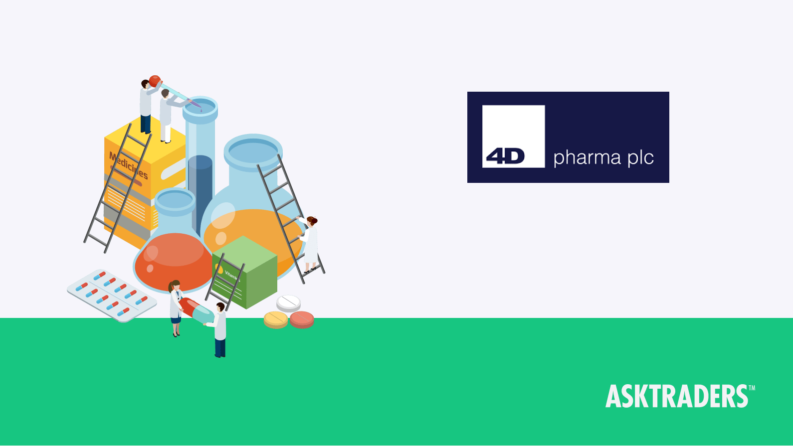 Shares of 4d Pharma PLC (LON: DDDD) are trading above a crucial support level, indicating that the recent selloff after its NASDAQ dual-listing might finally be over.

The British biotech company that develops novel drugs based on live biotherapeutics from the microbiome has seen its shares fall after the much-awaited NASDAQ dual-listing in a classic "buy the rumour, sell the news" scenario.
The shares might have recently hit a floor around the 100p level and have since bounced off the level, signalling that the selloff might finally be over. Still, a single bounce off the level is not a guarantee that the downtrend is over; the level must hold over the coming days.
The last time we covered 4d Pharma shares, we said that major positive announcements could provide the right momentum for a rally, and we are yet to get such news.
The company's latest announcement was the issuance of instructions to its UK shareholders who want to convert their AIM-listed shares into NASDAQ ADSs. The conversion is being handled by J.P.Morgan and is free up to 22 March 2022.
Investors interested in buying 4d Pharma shares could find the current price quite appealing given the biotech company's strong financial position following its NASDAQ dual-listing, which are coincided with a $24.03 million capital raise.
Duncan Peyton, 4D pharma's CEO, said: "The additional funds that these combined activities deliver will enable 4D pharma to continue the rapid pace of development on our pipeline of Live Biotherapeutics, including lead oncology program, MRx0518 targeting a range of cancers, as well as other therapeutic areas such as neurological conditions."
Adding:
"We have a robust line up of milestones set for 2021, and with both our new US institutional support and upcoming NASDAQ listing, we look forward to providing updates from our novel, single-strain LBP programs to our expanded global audience."
4D Pharma share price.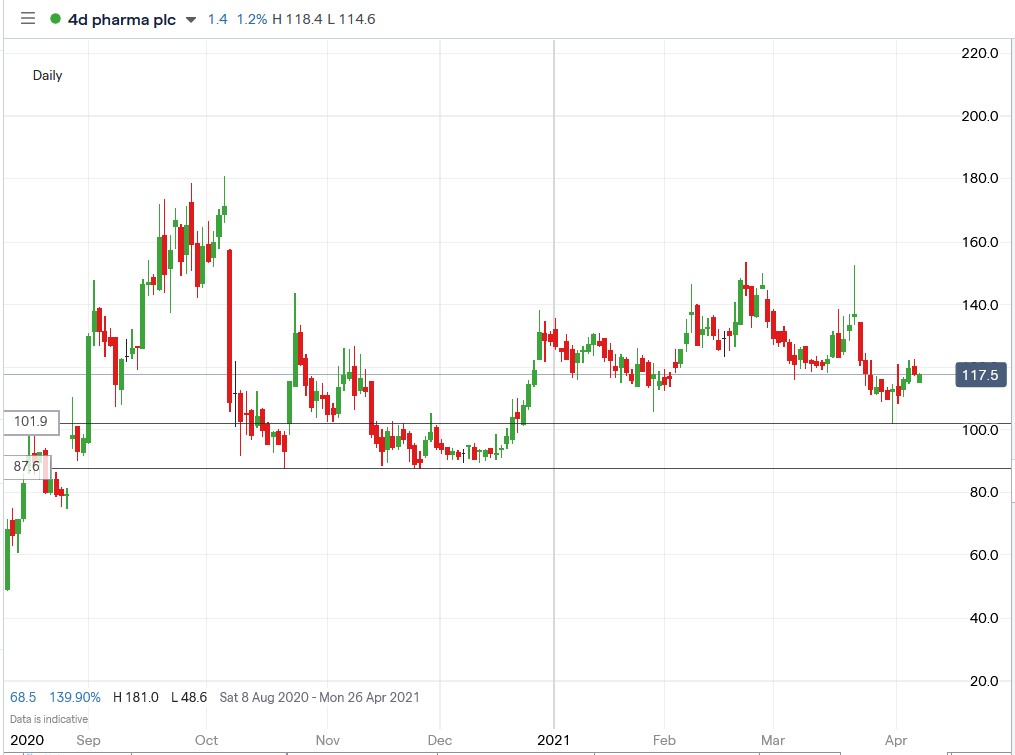 4D Pharma shares are trading above the 100p resistance level. Can they launch a sustained rally?