Barclays looks to be bullish on Airline stocks after raising price targets for several European airlines, despite international travel still very much limited. 

There is still a ban on travelling abroad in the UK, although there are certain exceptions, while in Europe, there are still some restrictions in place depending on the country you are in. For example, Germans are allowed to holiday within EU countries. 
The coronavirus pandemic has decimated the travel industry, and earlier on Wednesday, the International Air Transport Association (IATA) warned that the world's airlines could face combined losses of $47.7 billion in 2021 due to the pandemic. 
Although smaller than the $126 billion loss in 2020, the potential 2021 loss is still enormous.
"This crisis is longer and deeper than anyone could have expected. Losses will be reduced from 2020, but the pain of the crisis increases," said Willie Walsh, IATA's Director-General.
"There is optimism in domestic markets where aviation's hallmark resilience is demonstrated by rebounds in markets without internal travel restrictions. Government imposed travel restrictions, however, continue to dampen the strong underlying demand for international travel. Despite an estimated 2.4 billion people travelling by air in 2021, airlines will burn through a further $81 billion of cash," he added.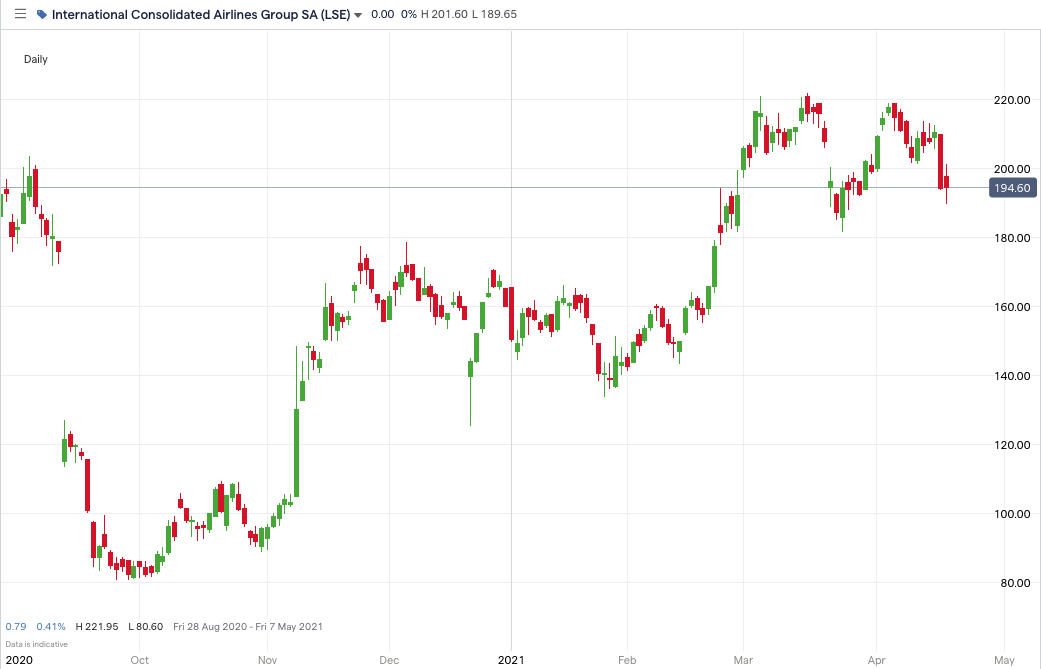 In the last few minutes, the US State Department has also piled in, adding around 100 countries to its "level four: do not travel" advisory. 
Despite the never-ending nightmare for airlines and travel firms alike, Barclays have raised price targets for: 
Lufthansa €7 from €6.20

Air France-KLM €5.20 from €5.10

easyJet 940p from 825p

IAG 230p from 205p

Ryanair €18.20 from €17.30

Wizz Air 5,450p from 4,880p
Despite the potential losses this year and the current restrictions in place, Barclays analysts seem to believe that travel will begin to pick up soon, and I would tend to agree, especially in countries with solid vaccination programmes. 
Should You Invest in Airline Stocks?
One of the most frequently asked questions we receive is, "what stocks are best to buy right now?" It's a wide-ranging question, but one that we have answered… Our AskTraders stock analysts regularly review the market and compile a list of which companies you should be adding to your portfolio, including short and longer-term positions. Here are the best stocks to buy right now