Shares of Boeing (NYSE: BA) soared more than 18% this week on media reports that the FAA is preparing to approve the return of troubled 737 MAX planes to action.

Reuters ran a story earlier this week that the U.S. Federal Aviation Administration (FAA) is finalizing its review process and it is set to approve the return of 737 MAX planes as early as November 18.
"The FAA continues to engage with aviation authorities around the world as they prepare to validate our certification decision," FAA Administrator Steve Dickson told Reuters.
"As I have said many times before, the agency will take the time that it needs to thoroughly review the remaining work. Even though we are near the finish line, I will lift the grounding order only after our safety experts are satisfied that the aircraft meets certification standards."
Furthermore, Boeing share price received a major boost on Monday following news from Pfizer and BioNTech that they have achieved an efficacy rate of over 90% in Phase 3 testing for its vaccine candidate.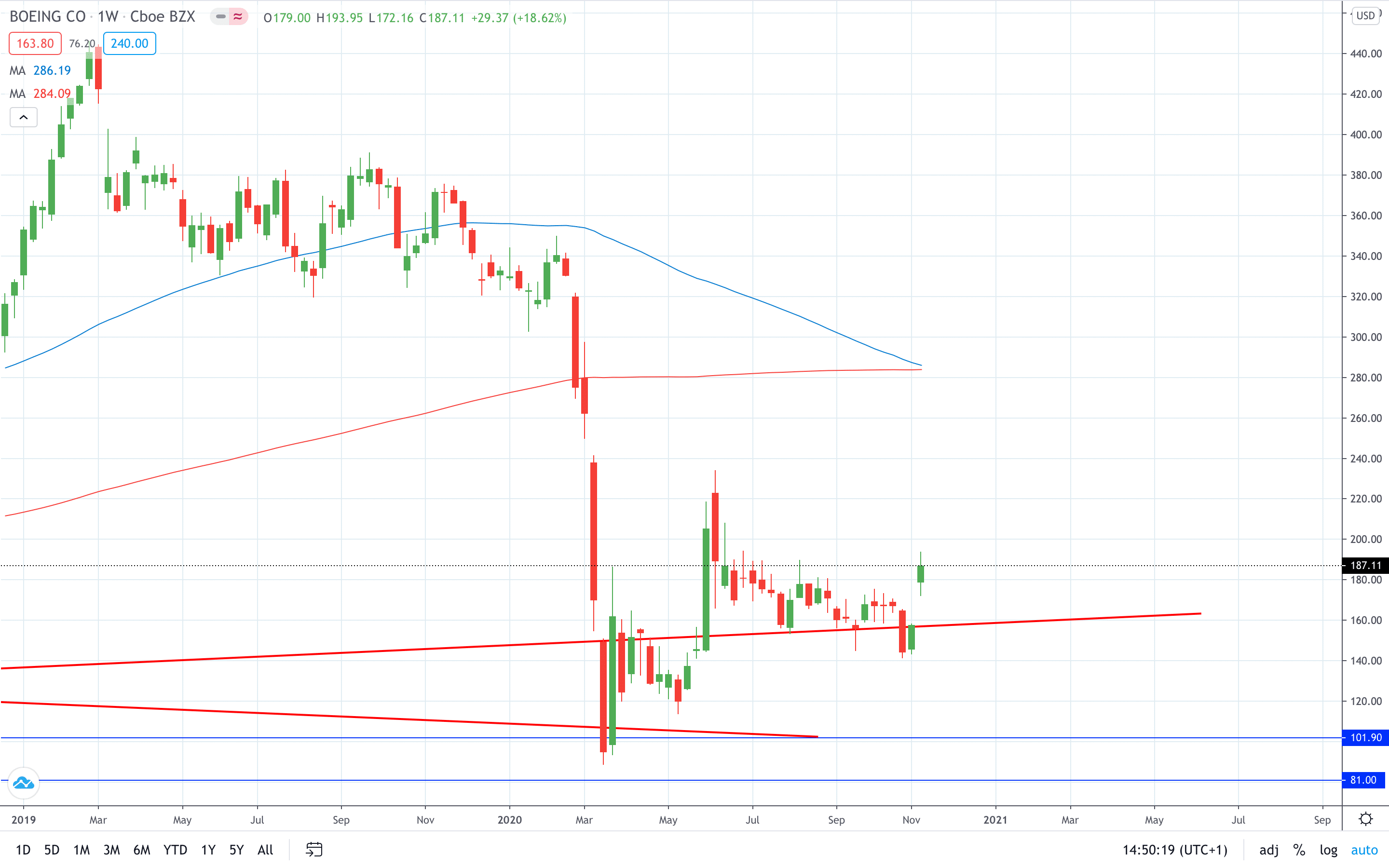 Shares of Boeing closed 18.6% higher on the week to print the highest levels since June.
PEOPLE WHO READ THIS ALSO VIEWED: