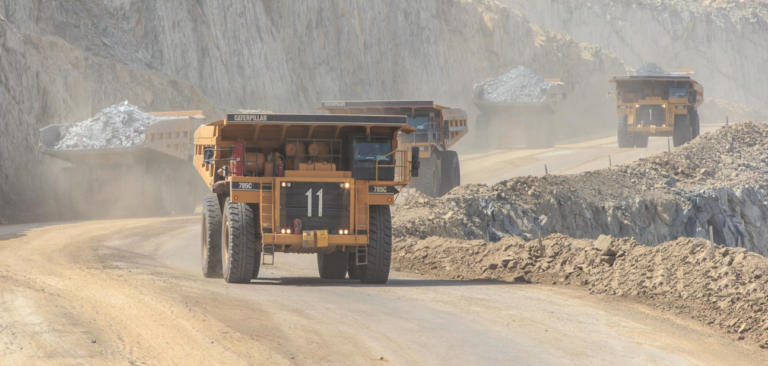 Shares of Egypt's leading gold producer Centamin PLC (LON: CEY) have broken out of the trading range highlighted in a previous article and are about to retest the previous resistance now turned support level.

The miner's prospects appear very promising under Egypt's new mining rules targeted and attracting new investments in the mining sector given the country's vast mineral resources.
Centamin operates Egypt's sole gold mine, the Sukari mine, and has been facing significant challenges. Some parts remain very unstable, triggering several shutdowns at the mine due to safety concerns and technical challenges.
The company will also benefit from the projected rally in gold prices driven by the rising global inflation as Central Banks print more money to combat the slower economic growth triggered by the coronavirus pandemic.
Centamin will now face competition in Egypt, given the award of 82 gold exploration block awards to 11 mining companies who will compete with the firm if they discover gold in the country and start mining operations.
The company's shares could rally higher if the support level holds and buyers step in to push prices higher.
It seems like institutional investors are aware of the changing tide at Centamin, as evidenced by WorldQuant LLC's actions. The hedge fund recently reduced its short interest in Centamin from a high of 0.63% on March 31 to its current position of 0.52%.
Institutional investors are regarded as the 'smart money,' which is why retail traders should pay attention to WorldQuant's reduced short interest. It appears the fund expects Centamin shares to keep rising.
Bullish traders could find Centamin's current share price quite attractive. However, nothing is guaranteed in the markets.*
*This is not investment advice.
Centamin share price.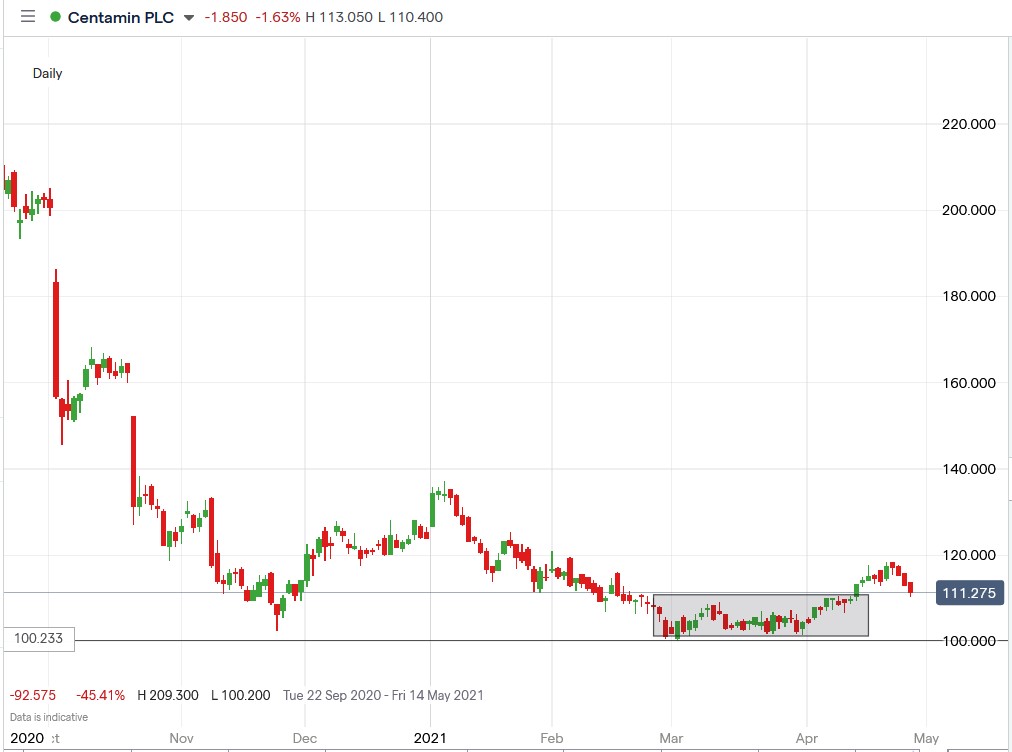 Centamin shares have broken out of the recent trading range and appear set to keep rising if support holds.
Should You Invest in Centamin Shares?
One of the most frequently asked questions we receive is, "what stocks are best to buy right now?" It's a wide-ranging question, but one that we have answered… Our AskTraders stock analysts regularly review the market and compile a list of which companies you should be adding to your portfolio, including short and longer-term positions. Here are the best stocks to buy right now