Shares of Deepverge PLC (LON: DVRG) rallied 10% higher after the water and life technology company announced that it had secured orders for water contamination equipment worth £3.6 million ($5m) since acquiring Modern Water in November 2020.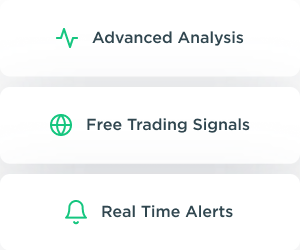 Today's announcement is the latest in a series of positive announcements from the company that have seen its shares rally almost 6% since January. However, its shares are currently trading flat over the past year given that it started trading as Deepverge in October and was formerly known as Integumen.
Deepverge shares have suffered two pullbacks from the 37.5p resistance level this year, and it will be interesting to see if it can break above this level in future. Its shares are currently in the middle of a wide range, as shown in the chart below.
The company expects to deliver the equipment ordered by December 31, 2021, when its financial year ends. Interestingly, 80% of the orders are being delivered to Chinese clients who intend to localize and reassemble it for their specific uses.
Deepverge has been busy upgrading the software on instruments across the Microtox and Microtrace range of products to facilitate real-time monitoring. Modern Water's top lab equipment now has new upgrades that include Chinese interfaces.
The company intends to double its manufacturing capacity in China by the end of 2021 to meet the huge demand for its products in the country.
Deepverge's recent deal with Microsaic will enable it to eliminate all the manual testing requirements and fully automate the upstream quality control system.
Gerard Brandon, CEO of DeepVerge plc, commented: "Following our acquisition of MW, ongoing investment is focused on creating optimised, miniaturised and more cost-effective instruments that collect data efficiently to be processed using our AI models to deliver more detailed results faster. This enables water pollution to be detected, and when combined with external weather data, the prediction of pollution, and therefore pollution control is made possible."
Deepverge share price.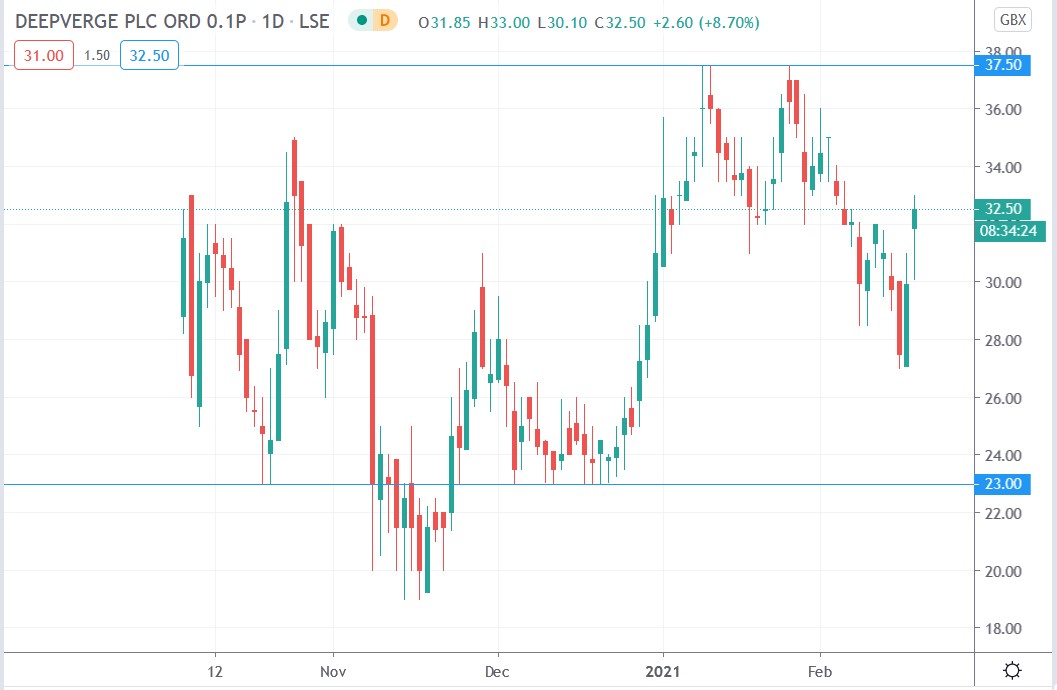 Deepverge shares spiked 10.37% higher to trade at 33p having rallied from Tuesday's closing price of 29.9p.