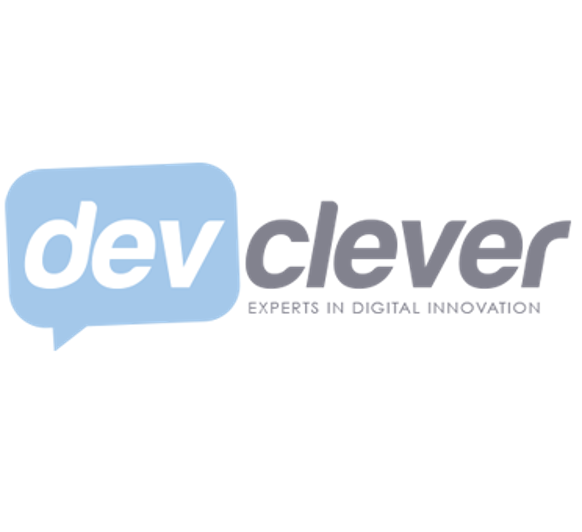 Shares of Dev Clever Holdings PLC (LON: DEV) are trading near their all-time highs following the massive interest from institutional investors in the recent past, but the question remains, can they keep rising?

Yes, the short answer is, yes, Dev Clever shares can rally much higher than their current share price based on the industry in which the company is operating. The company operates in the EdTech space projected to grow from $85.8 billion in 2020 to $181.3 billion by 2025.
Dev Clever needs to capture just a tiny fraction of the EdTech industry to become a billion-dollar company. The company is well-positioned to become a market leader in India due to its partnership with India's National Independent Schools Alliance ("NISA").
The company's partnership with Lenovo gives it global exposure to reach clients in most countries, which could have been very costly if the company were to establish a physical presence in most countries.
Most investors find it hard to buy shares at their highs, despite the well-known fact that it is best to buy shares at their 52-week highs and sell shares at their 52-week lows, which is not an easy feat.
Shares at their all-time highs typically appear too expensive, while shares at their 52-week lows appear too cheap. Hence, investors are usually tempted to sell the expensive shares and buy the cheap shares only to see them keep falling or rising.
Dev Clver's financial performance improved in 2020 after it recorded total orders worth £2.4 million compared to 2019's £0.5 million while registering a loss of £0.9 million compared to 2019's £1.0 million loss.
One could argue that the company's shares are overvalued given that it has a market capitalisation of 208 million, which is almost 100x its 2020 earnings, and they would be right. Investors considering opening new positions in the company should bear this in mind.
Dev Clever share price.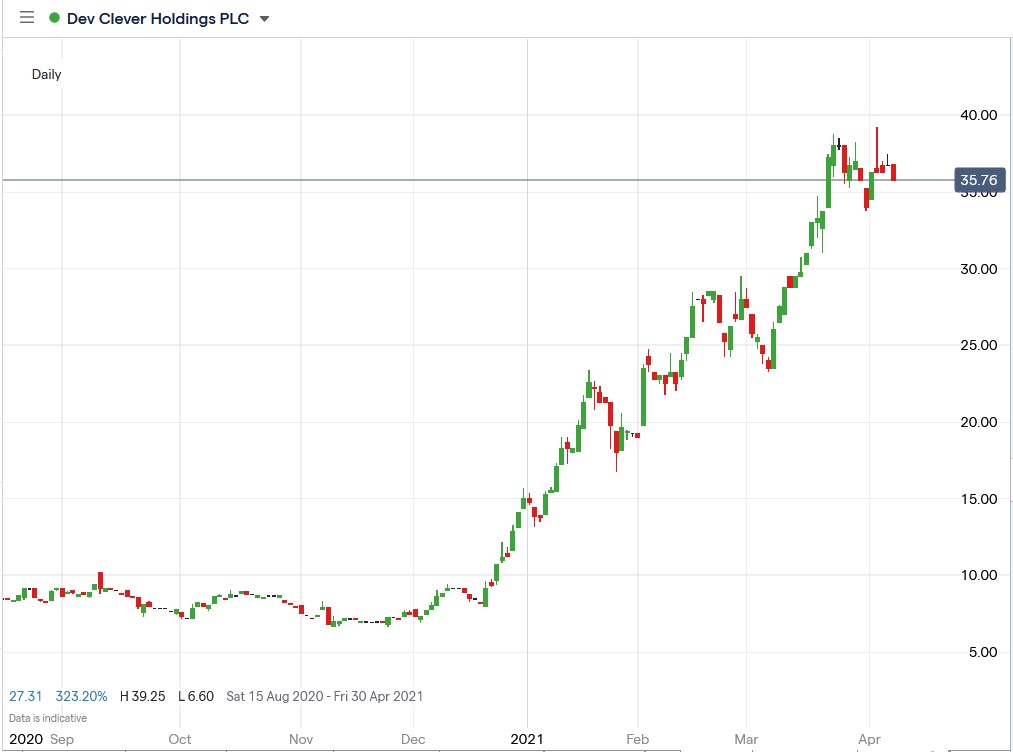 Dev Clever shares are up over 138% in 2021. Will they keep rising?