Shares of Elementis PLC (LON: ELM) soared nearly 12% today to record a new 10-month high after the company rejected an $819 million all-cash offer from Minerals Technologies.

The U.S.-based company said in the statement that it made a takeover offer for the British specialty chemicals company based on 107p per share. Elementis share price closed at 98p yesterday.
Elementis said it has "unanimously rejected" a takeover bid from Minerals Technologies after commenting that the submitted offer has "significantly undervalued" the company's valuation.
Minerals, which produces a broad range of specialty mineral, mineral-based and synthetic mineral products, said it is now considering its position and future steps. The company reported sales of $1.8 billion in 2019. In October, Minerals reported that cash from operations was sitting at $54.3 million.
"Amid an upturn in overseas bidders targeting listed UK companies, I understand that FTSE 250 chemicals group Elementis received a takeover approach from the American private equity firm Lone Star Funds earlier this year; there are no live talks between them, however," Sky New's Mark Kleinman commented.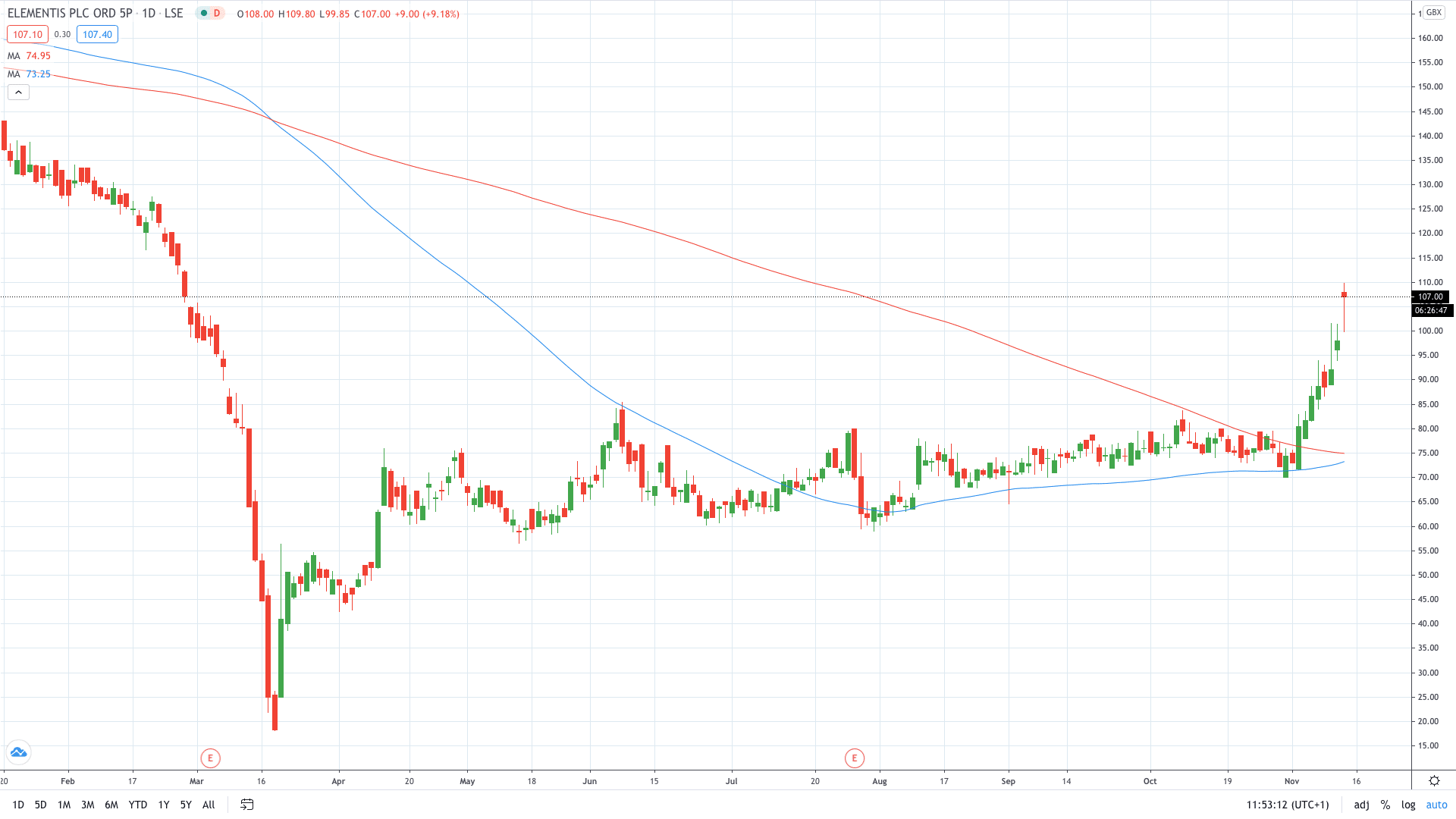 Elementis share price is now trading at 106.80, very close to the offered price.
PEOPLE WHO READ THIS ALSO VIEWED: