Shares of Ferrari (MIL: RACE) gained about 2% today to print fresh record highs after Italian luxury automaker topped third-quarter earnings.

Ferrari reported adjusted EBITDA of 330 million euros, beating analysts' forecast of 299 million euros. The firm also expects a very strong fourth quarter.
Better-than-expected earnings allowed management to say it now expects adjusted core earnings to come in at 1.125 billion euros, which represents a top line of a 1.075-1.125 billion euros forecast previously communicated.
"Solid proof that we are now running on all cylinders. We'll enter 2021 with a very strong order book, we should have a pretty strong year," Chief Executive Louis Camilleri said.
Shipments are down 6.5% on a year-to-year basis with powerful and profitable 12-cylinder cars leading the recovery.
"Deliveries of the SF90 Stradale and the Ferrari Roma are on track to start in Q4 2020," Ferrari said in a statement.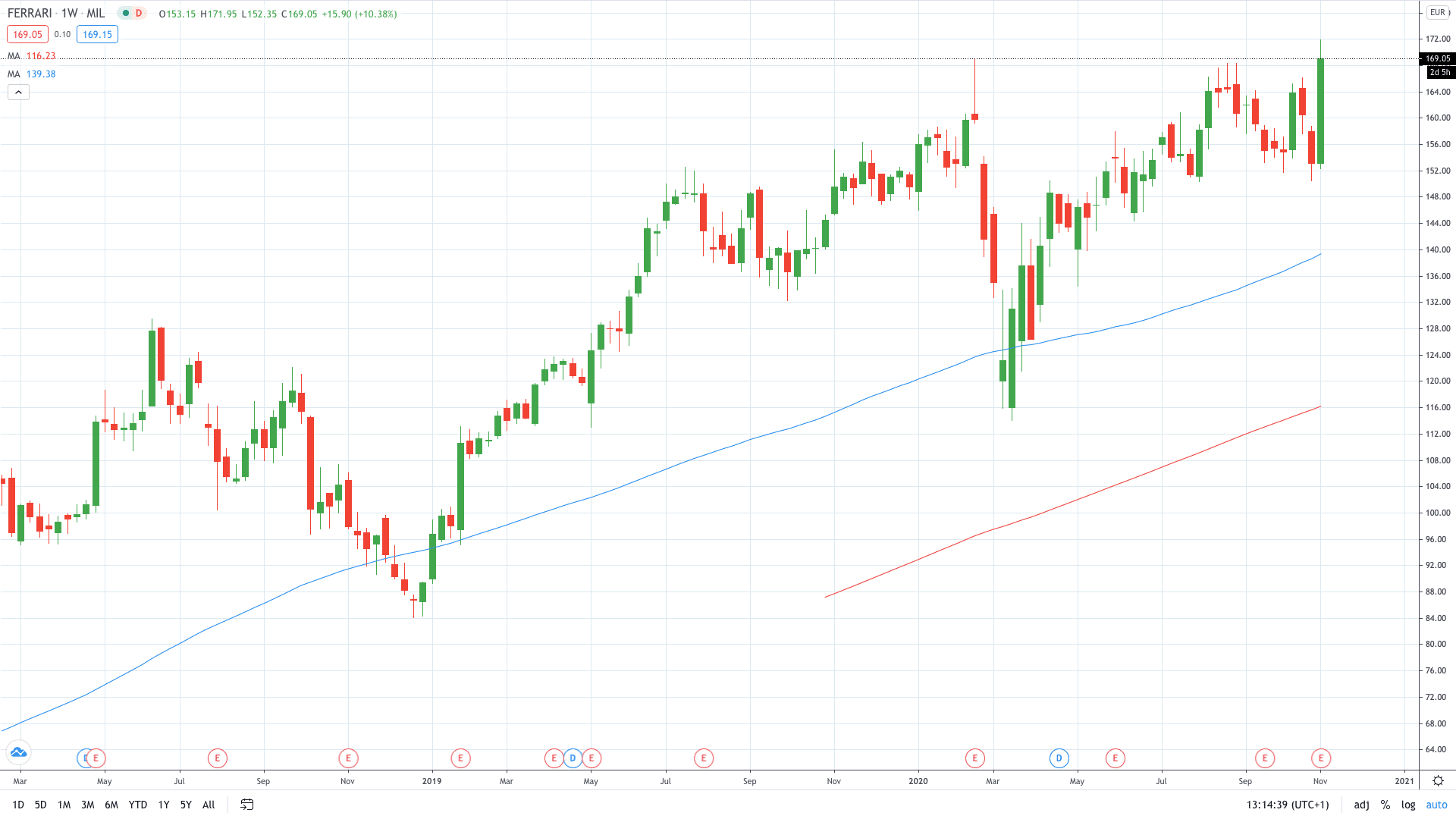 Ferrari share price yesterday soared over 7% before the buyers added a further 2% to push weekly gains over 10%.
PEOPLE WHO READ THIS ALSO VIEWED: