Shares of Mears Group PLC (LON: MER) skyrocketed nearly 41% today after the company said it agreed to sell its TerraQuest unit to private wealth management funds in a deal worth up to £72 million.
Mears, a housing and social care provider, will receive a minimum of £61.8 million in cash, in addition to an adds-on payment of £5 million dependent of the performance to the end of December 2021, and a further £3.2 million in interest-bearing loan notes.
"TerraQuest has been a great success story within the Mears Group. Through the provision of both financial and intellectual capital we have created a leading digital and technical services provider to the planning, infrastructure and property sectors across the UK," Chief executive officer David Miles said.
Mears will improve its liquidity significantly with this deal and continue to focus on its core business – providing specialist housing solutions.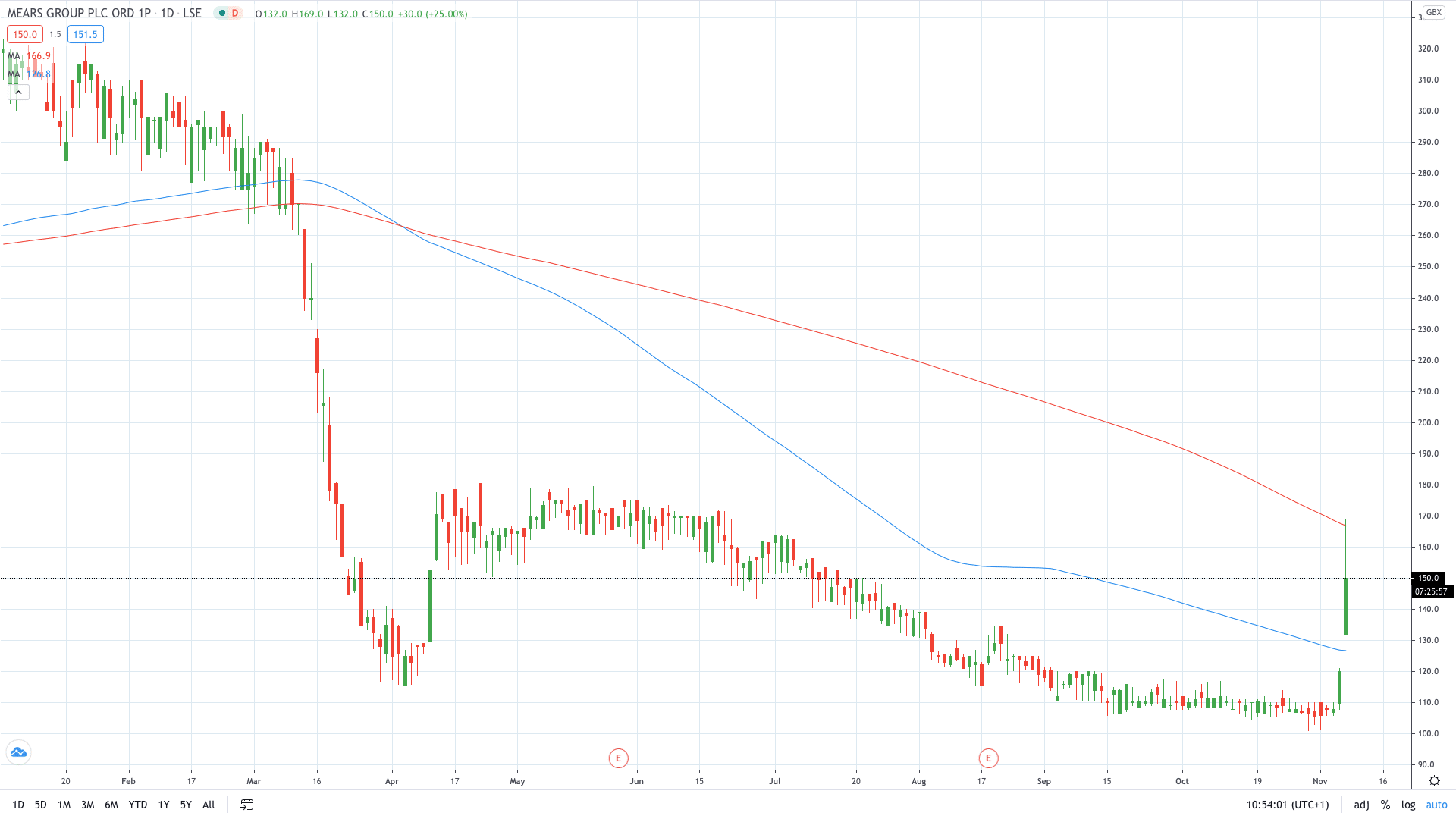 Mears share price erupted over 40% to trade at 169p, the highest levels recorded since in four months.
PEOPLE WHO READ THIS ALSO VIEWED: