Shares of Nikola Corporation (NASDAQ: NKLA) are set to gap lower on Monday after its founder Trevor Milton abruptly resigned from the position of the Executive Chairman on Sunday.
"I asked the Board of Directors to let me step aside from my roles as Executive Chairman and a member of the Nikola Board of Directors," Milton said in a tweet yesterday.
"The focus should be on the Company and its world-changing mission, not me. I intend to defend myself against false allegations leveled against me by outside detractors."
Nikola has found itself under the spotlight after a report in Hindenburg Research accused the company of fraudulent behaviour, while Milton has been accused of selling the company's stock and "cashing out".
"We have never seen this level of deception at a public company, especially of this size," it is said in the report.
Moreover, the report adds that Milton "cashed out $70 million around the IPO," while he allegedly works to "extract hundreds of millions from Nikola years before ever delivering on his promises".
According to Forbes, Milton's stake in Nikola sits at more than 20%, which is likely worth around $3.3 billion.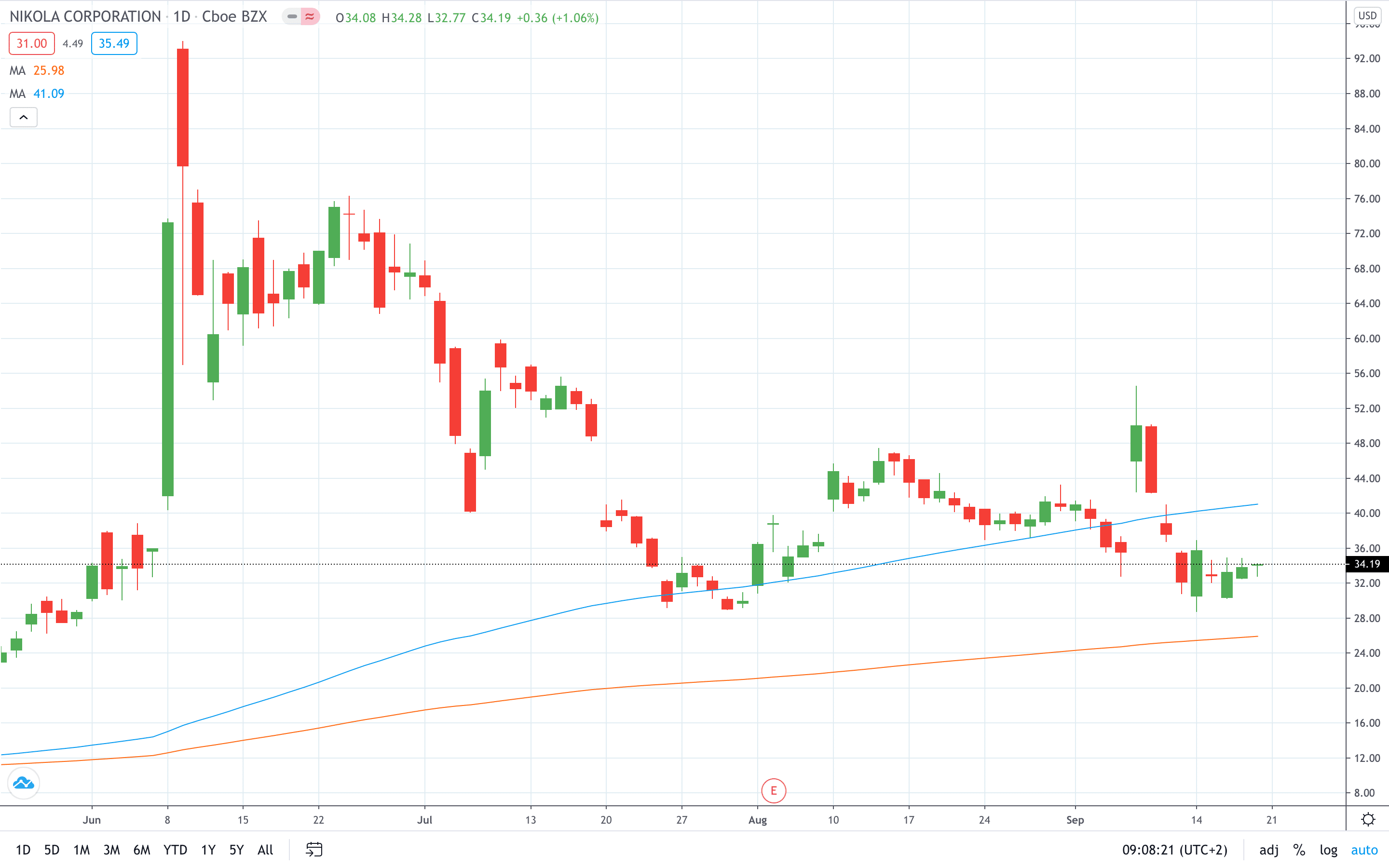 Nikola share price closed 6.41% higher last week.
PEOPLE WHO READ THIS ALSO VIEWED: