Shares of Qinetic (LON: QQ.) are up more than 13% today to total monthly gains to about 40% after the company raised its full-year revenue guidance on the strong order book.
Qinetiq, the company focused on defence technology, said it witnessed a 37% increase in orders in its first half of the year. Strong order numbers pushed revenue growth 24% higher to £603.2 million for the six months ending 30 September.
"We have delivered an excellent first half performance despite a challenging environment," commented group chief executive officer Steve Wadey.
"We are entering the second half with confidence, with a significant order backlog, strong customer focus and an evolved strategy reflecting the increasing ambition of the group and changing customer needs."
Qinetiq also reported that its operating profit soared 16% to £69 million while statutory operating profits fell 10% to £61.6 million. Ultimately, QQ posted EPS of 10.1p to push the board to declare an interim dividend of 2.2p.
The defence contractor has now upgraded its guidance to expect a "low-double-digit" revenue growth this year, higher from previous guidance of "high-single-digit" growth.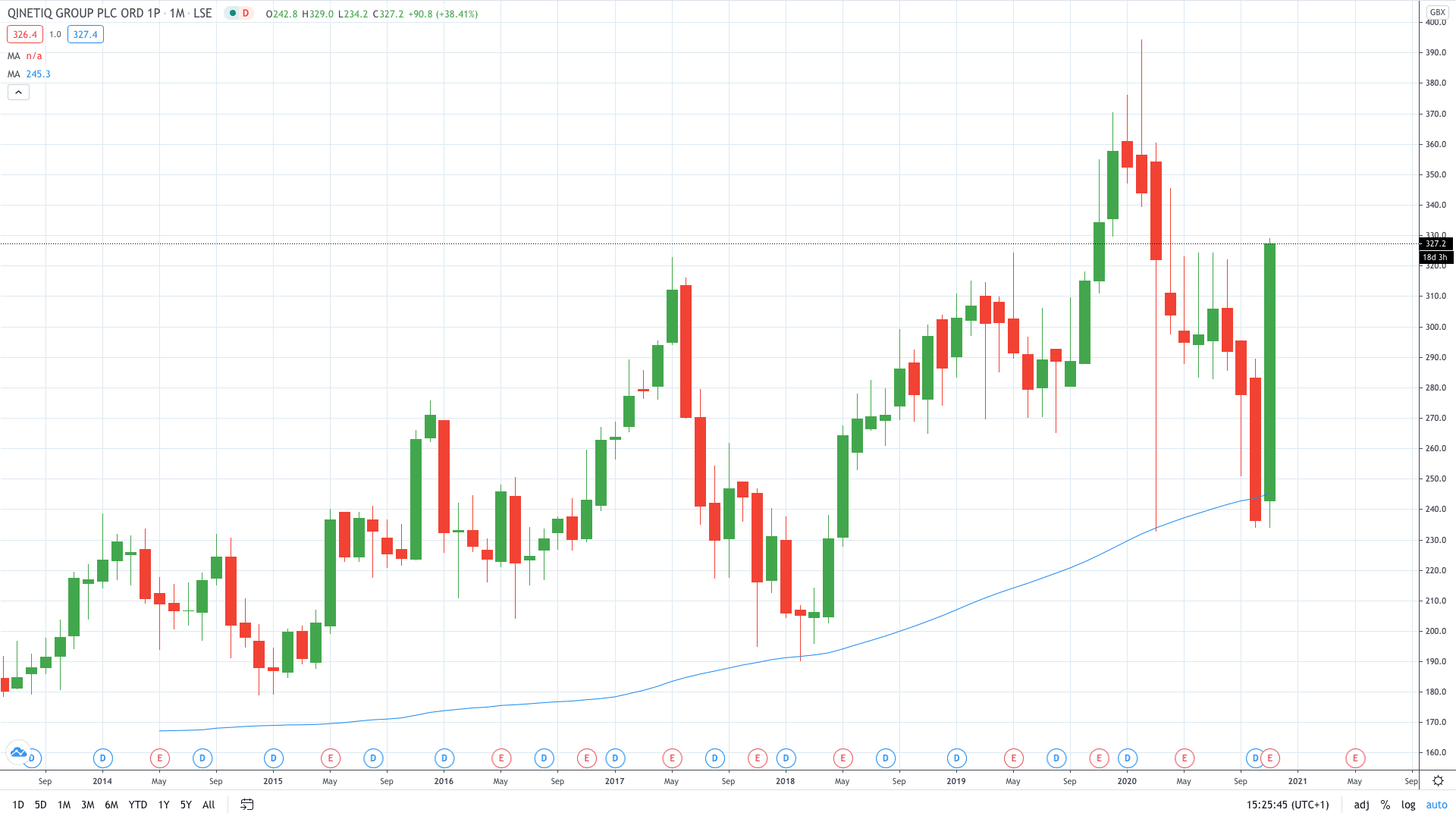 Qinetic share price is trading at 330p, which is the highest level recorded since April this year.
PEOPLE WHO READ THIS ALSO VIEWED: