Shares of Toyota Motor Co (T: 7203) gapped about 1.5% higher on Friday after the car giant reported an operating profit 506 billion yen ($4.89 billion) for the September quarter. 
As a result, the Japanese car titan upgraded its full-year operating earnings guidance on the back of strong performance in the Chinese market. Toyota now expects an operating profit of 1.3 trillion yen for its fiscal year to end-March 2021, significantly higher than 500 billion yen expected earlier. Analysts were expecting full-year earnings of 1.25 trillion yen.
"If you compare the second quarter to the first you can see a dramatic recovery," CEO Kenta Kon said.
Following a stronger-than-expected rebound, Toyota said it forecasts to ship 9.42 million vehicles this year which is again higher than 9.1 million expected earlier. 
"Investors are looking at how Toyota is faring overseas and given the yen's appreciation (versus the dollar) and a resurgence of the coronavirus, we have to consider the (profit forecast) revision cautiously," commented Kazuo Kamiya, a fund manager.
Toyota share price rallied 2.5% initially before rotating lower to close at 7019, or 0.5% higher on the day.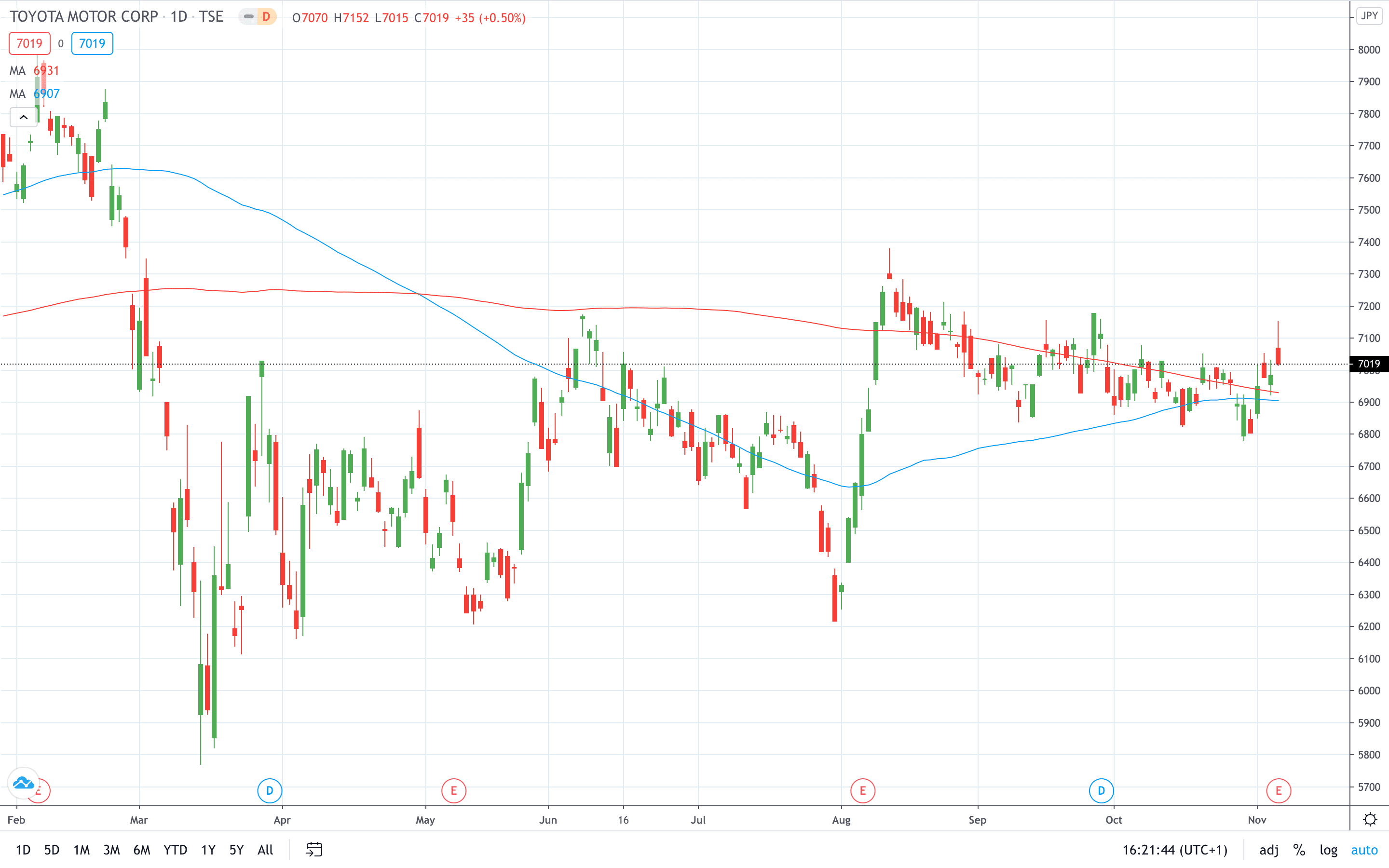 PEOPLE WHO READ THIS ALSO VIEWED: