Key points:
The Veru stock price has risen 29.5% as investors await FDA approval.
The company has applied for EUA authorisation for its COVID-19 drug.
So, should you buy Veru stock? Read on to find out.
The Veru Inc (NASDAQ: VERU) stock price has risen 29.5% in the past week as investors eagerly wait for the US Food &Drug Administration (FDA) to issue emergency use authorisation (EUA) for its COVID-19 drug known as sabizabulin.

However, while most people eagerly wait for the FDA to approve the company's EUA application, a small group thinks such approval is not coming and are positioning themselves to profit from a potential crash in Veru stock.
Also read: The Best Biotech Penny Stocks Under $5 To Buy Right Now.
Most investors know that if the FDA approves Veru's EUA for sabizabulin, shareholders will profit as Veru stock surges higher. Unfortunately, the opposite is also true. If the FDA rejects the EUA, Veru stock will tank much faster than a falling asteroid.
We have companies such as Synairgen that saw their share prices tank over 90% after their COVID-19 drugs failed to reach the market at the very last stages when a phase III clinical trial failed to meet its primary endpoints despite reporting excellent phase I and II results.
Investors who believe that Veru will not get the FDA's approval have accumulated short positions and are ready for a plunge in Veru shares. The short-sellers would be highly disappointed if the FDA approved Veru's drug since they would lose money as Veru shares shoot higher.
A leading voice among the short sellers is Culper Research, an individual or group that released a damaging short report on Veru, citing data in the company's statistical reports showing that the placebo group was much sicker than the treated group. This should not be the case in a proper scientific study.
The difference in the level of sickness between the two groups would make it seem like Veru's drug was more effective than it was since the treated group was not as sick as the placebo group. However, the question remains, does the FDA agree with Culper Research?
I would stay away from Veru stock until the FDA announces its decision. Then I would look to buy Veru stock if the FDA approves the EUA later after the initial rally. However, I would save myself from losses if the FDA rejected the EUA.
*This is not investment advice. Always do your due diligence before making investment decisions.
Veru stock price.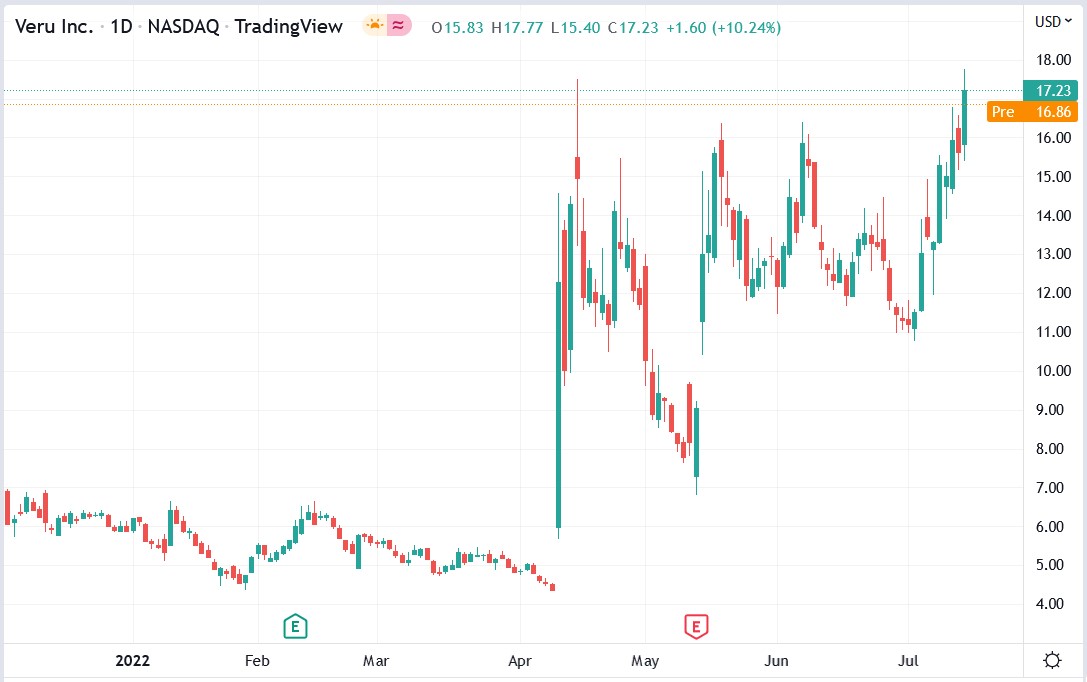 The Veru Inc stock price has risen 29.55% in the past week as investors anticipate FDA approval.