Key points:
Despite the recent rally in stocks, there is still talk of a recession
The S&P 500 hit a three-month high on Wednesday following inflation data
Here are the stocks that could move in the event of another move lower

Zillow Group (NASDAQ: ZG)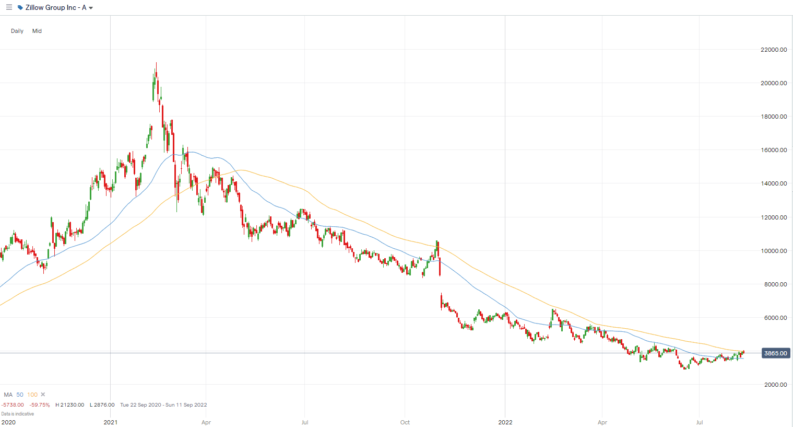 While down 42% in 2022, there could potentially be further downside for the real estate marketplace company.
Zillow warned it expects the real estate industry to "meaningfully contract" in the second half of the year, and it also sees revenue from its core Premier Agent business unit declining over 20% year-over-year in Q3.
With inflation hitting consumer wallets and mortgage rates rising, there is a real possibility of another leg lower if economic instability continues.
Dollar General (NYSE: DG)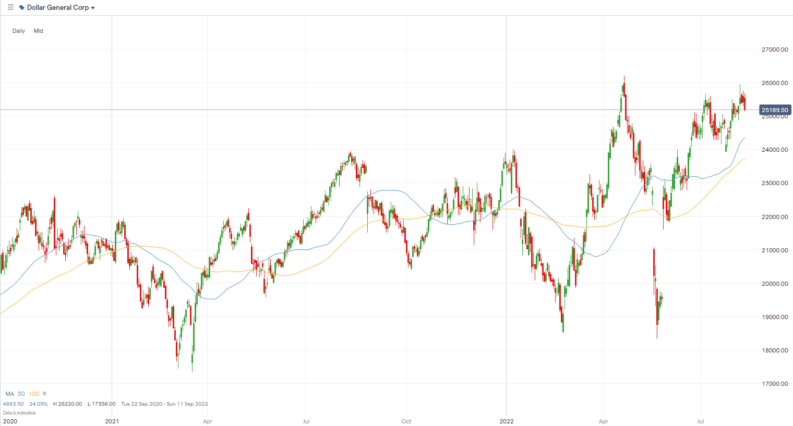 On the flip side, Dollar General is up more than 8% in 2022, and it's easy to see why.
With inflation soaring, consumers are shopping around for less expensive goods, making the discount store well placed to benefit from a further downturn.
The company is expected to report earnings on August 25, so it is one to watch out for, especially if we see further economic instability — inflation being the main driver.
Costco Wholesale (NASDAQ: COST)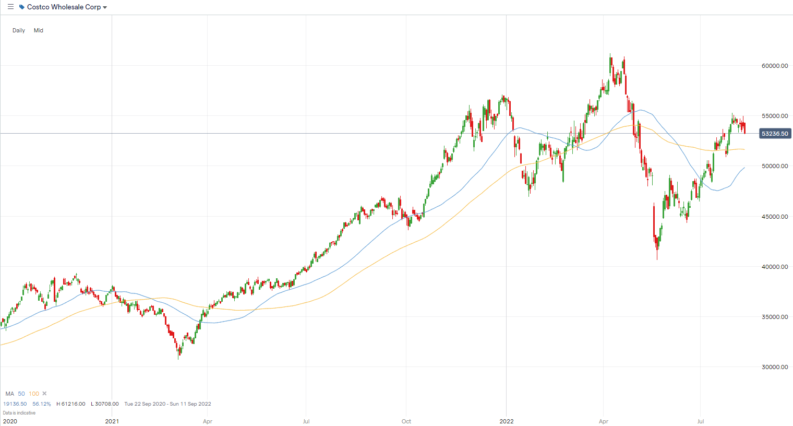 Costco, one of our Best Large-Cap Stocks, was a clear winner during the pandemic, and while it has declined around 5% this year, it is one to watch due to its low prices.
Costo's business model has made it resilient in recessionary periods, and its membership retention rate remains very high, maintaining its solid performance.
With its consistent track record, low prices, membership retention rate, and stability, Costco is one to look out for. In addition, Warren Buffet's right-hand man Charlie Munger owns a stake, which is always a good sign.