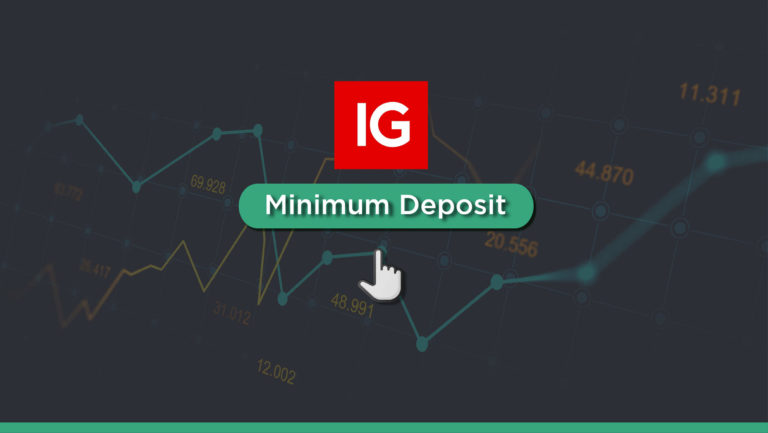 IG Minimum Deposit
IG has a minimum deposit requirement of £250 which can be made via Bank Transfer, Credit/Debit Card or PayPal. You can deposit a maximum of £30,000 per day by credit card and up to £99,999 per day by debit card.

IG Minimum Deposit vs Other Brokers

You also have a chance to try the IG platform through an IG demo account to help in understanding using virtual cash. The process of acquiring an IG trading account is quite easy and straightforward.
It usually takes less than five minutes to register and follow the identification process, which requires you to submit your passport or government-issued ID. The interesting thing about this account is that you are allowed to explore the IG trading platform soon after registration before you are done with the identification process.
How to Make the IG Minimum Deposit
Below are the steps you need to take to make the IG minimum deposit.
Before making the IG deposit, you need to first open a trading account with the broker
Get to the 'Deposit' or 'Withdrawal' page on your trading account.
Select the deposit methods and enter the amount you would like to deposit to your trading account.
The quickest way to fund your account is by credit or debit card, as successful payments are deposited immediately.
When depositing via PayPal, enter the amount you want to deposit and click 'confirm'.
This will direct you to the page below. Click the 'PayPal' button and you will be directed to the PayPal site to complete the transaction. Once you have deposited the funds, you will be automatically returned to the IG website.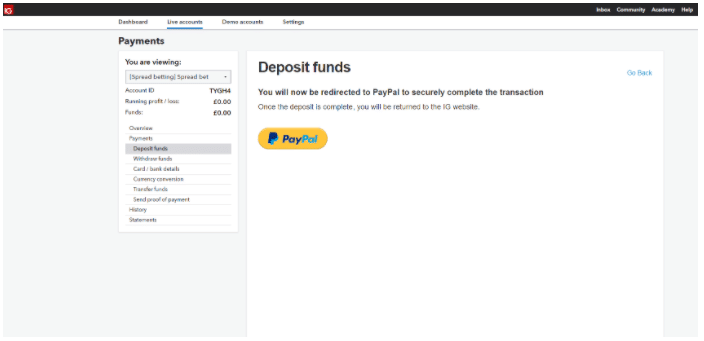 Bank transfers can take up to three days, depending on your bank. You can upload a proof of payment if you'd like to trade with the funds straight away.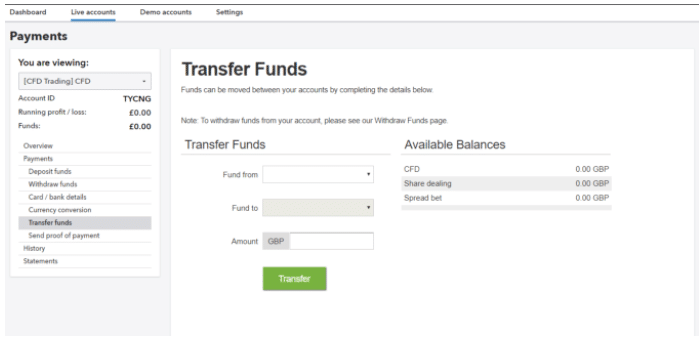 Next, submit the request to complete the transaction.
Mobile App Funding
If you want to fund your account via mobile app, ensure that you have selected the account you wish to deposit into and then click 'more' – and click 'more' – for iPhone users, this in the bottom left-hand corner of the screen and for Android users, it is in the top right-hand corner of your screen.
Then select 'payments' from the menu and choose how you want to make your deposit.
IG Deposit Methods
Among available deposit methods with IG and the average timeframe for the different methods are as the table below.
| | |
| --- | --- |
| IG Deposit Method | Average Timeframe |
| Bank Transfer | 2-3 days |
| Credit/Debit Card | Instant or up to a few hours transaction |
| Electronic Wallets | Instant or up to a few hours transaction |
At IG, it is possible to have both EUR and USD-based accounts. A currency conversion fee will be charged if you deposit in a different currency than the base currency of the target trading account
Cash Transactions at IG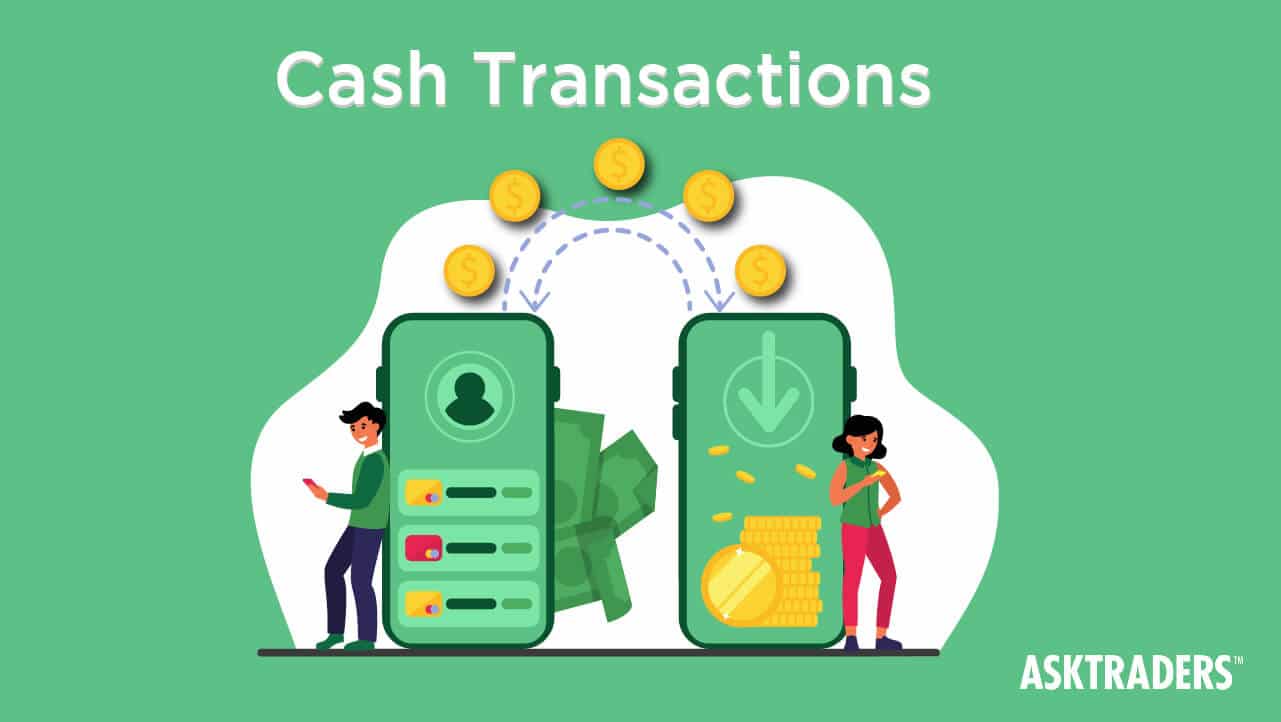 At IG, there are numerous methods of money transfer which are user-friendly and efficient which can facilitate the IG markets minimum deposit.
Bank Transfer
Bank transfer is one free method of depositing funds into your IG account. It usually takes three working days. The bank account name from which cash is being transferred has to have the same name as the one registered on the IG trading account.
Credit/Debit Card
Credit or debit cards have applicable minimum amounts, which depends on the currencies, $300, £250, €300 for example. The debit cards applicable include Visa, Maestro, Electron and Solo.
Bank Transfer
The wire transfer service PayPal is one of the most widely used methods of funding IG trading accounts and applies a 1.5% transfer fee.
Cash withdrawal methods are just the same as the deposit methods. For bank wire transfer it takes about three working days.
For UK residents, sterling pound payment happens on the same day. For credit or debit cards, withdrawal takes three to five working days with the minimum withdrawal amount fixed at $150 or its equivalent on a different currency.
It is important to note that cash cannot be transferred to any MasterCard issued outside the United Kingdom.
Fees and Commissions Charged at IG
When it comes to the fee structure of IG, the IG fees are a bit high, but the financing rates are very competitive. This consists of IG share dealing charges, IG account fees, IG charges, IG commission, IG trading charges and other charges.
For smaller trades, the IG trading fees are higher since there is a minimum fixed charge. There are three different fee structures which include:
Smart portfolio fees for asset management
Trade commissions for share and option CFDs
Implicit fee inbuilt into non-share CFDs spread, trading commission is not applicable here
Residents of the United Kingdom who trade with shares are charged IG trade fees of 0.1% or a minimum of €10. If you also own a CFD account and had in the previous month made at least one trade, it will cost you £5 for each UK share trade.
If you invest in the smart portfolio of IG investment, you will incur the cost of total ownership which consists of management fee and cost of underlying ETF. The more you invest, the lower the management fees since they are charged in layers.
The ETF cost varies depending on your specific allocation but the average usually costs 0.22%. Also, make sure to keep an eye on overnight fees in case you hold your position for more than one day.
The Product Portfolio of IG
The most-traded IG asset class is the CFDs. IG is considered to be the best CFD broker in the industry with other asset classes which include equities and smart portfolios (Only for UK clients). CFDs consists of a wide range of products which include:
Indices
Crypto Currencies
Options
Stocks
EFTs
You can use leverage to trade with CFDs, which differs in the type of product. For instance, equities have a leverage of 20, indices 200 and forex 200.
Unfortunately, it is not possible to change the level of leverage. When it comes to equity CFDs, you can gain accessibility to 25 equity markets with more than 12,000 stocks. The IG trading platform also contains 68 indices to trade with which includes the largest markets with great product coverage.
Forex CFDs consist of 94 currency pairs at IG, including the minor and major ones. Bond CFDs are one of the most unique which includes European government bonds, U.S. and Japanese bonds. Through the IG smart portfolio, the IG trading platform provides ETF portfolios under the management of BlackRock which issues iShares ETFs.
This gives you the option to choose from automatically managed cheap portfolios through the Robo-advisory service. IG's product range is definitely one of the largest and the best to trade with.
IG Trading Platforms
IG has a great and user-friendly platform which even beginners can quickly become familiar with through the IG trading platform tutorial. The IG trading platform consists of the main web-based platform and the mobile device platform through the IG trading app.
The web-based platform may seem overwhelming and crowded but it becomes easy with familiarity. The platform consists of search functionality, your options, prices, deal tickets, a chart feature, your watch list and alert service.
It can easily be customised through dragging and resizing the tabs. The IG app is available for tablets and mobile devices powered by Android, iOS and Windows operating systems.
The mobile platform of IG is more intuitive than the web-based IG trading platform. The same login details are used for the IG App and web-based platform. Functionalities important on the mobile platform include:
Alerts and watch list
Portfolio information
Security Orders
Money transfer orders
Transaction and account history
Technical indicators
The news section is not available on the mobile platform. An important point to note is that login on the desktop and IG app cannot happen at the same instant, one has to be logged out. Using the IG app android, IG app for iPad, IG app for iPhone, and windows mobile, one has the freedom to trade from anywhere.
IG Desktop Trading Platform
The desktop platform consists of the following:
IG MT4 (Metatrader4)
ProRealTime
L2 Dealer
Launched in 2013, IG MT4 (Metatrader4) is also offered which enables clients to run a mobile or desktop version of the MT4 software. IG MT4 only gives access to oil, metal and Forex CFDs, and is the only platform with capabilities to handle excel plugins.
The IG Metatrader platform is recommended for index and Forex specialists. The following are some merits of using the Meta Trader 4:
It can be highly customised and contains a range of apps that can improve its interface, charting and functionality
You can use it for automated trading by importing an Expert advisor or by building your own algorithms
It is a programme installed on your PC, not a web-based platform
It is also possible to download the IG MetaTrader 4 platform for use with a free IG demo account, which comes with free virtual cash for testing out before using real cash.
The L2 Dealer platform is recommended for advanced share traders and is the only one that provides for share dealing. ProRealTime is meant for advanced technical chartists. The three desktop platforms can be used for free, but the L2 Dealer requires you to maintain a minimum balance of £1,000.
ProRealTime has a monthly fee of £30 and is only refundable if you happen to make a minimum of 4 trades every month.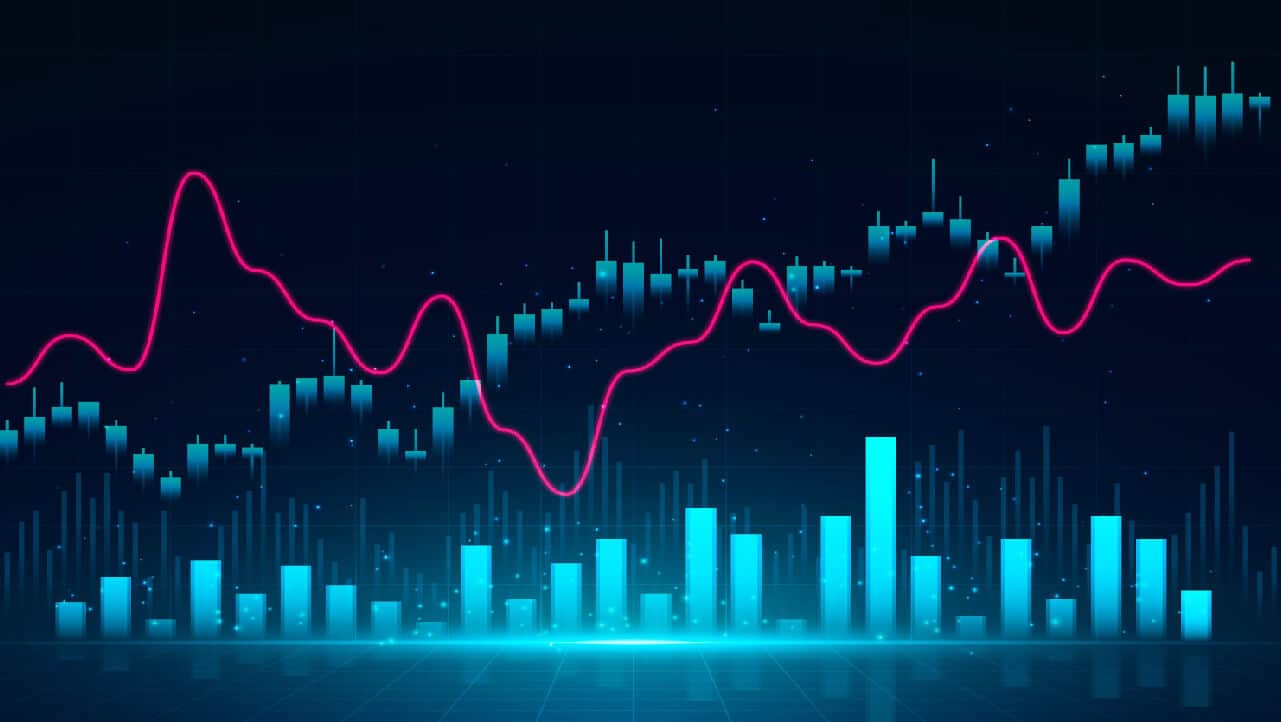 Why IG Trading Platform?
Training
IG Training is one of the best and every broker comparison will place IG educational functions at the top. You have the opportunity to enrol in online courses, sign up for IG Webinars and even watch educational videos.
Education
IG Academy is a free resource and is designed to enable you to become successful in the trading industry. An academic IG app is also available for download to assist you in understanding the trading methodology as well as the IG trading platform and functions.
The IG webinars and courses will enable you to achieve the following:
Trade on a wide variety of assets such as indices, shares, commodities and Forex
Use leverage to free up capital and design creative trading plan
Learn risk management strategies to protect your profits
Identify an opportunity then decide how and when to make a reasonable reaction
Customer Support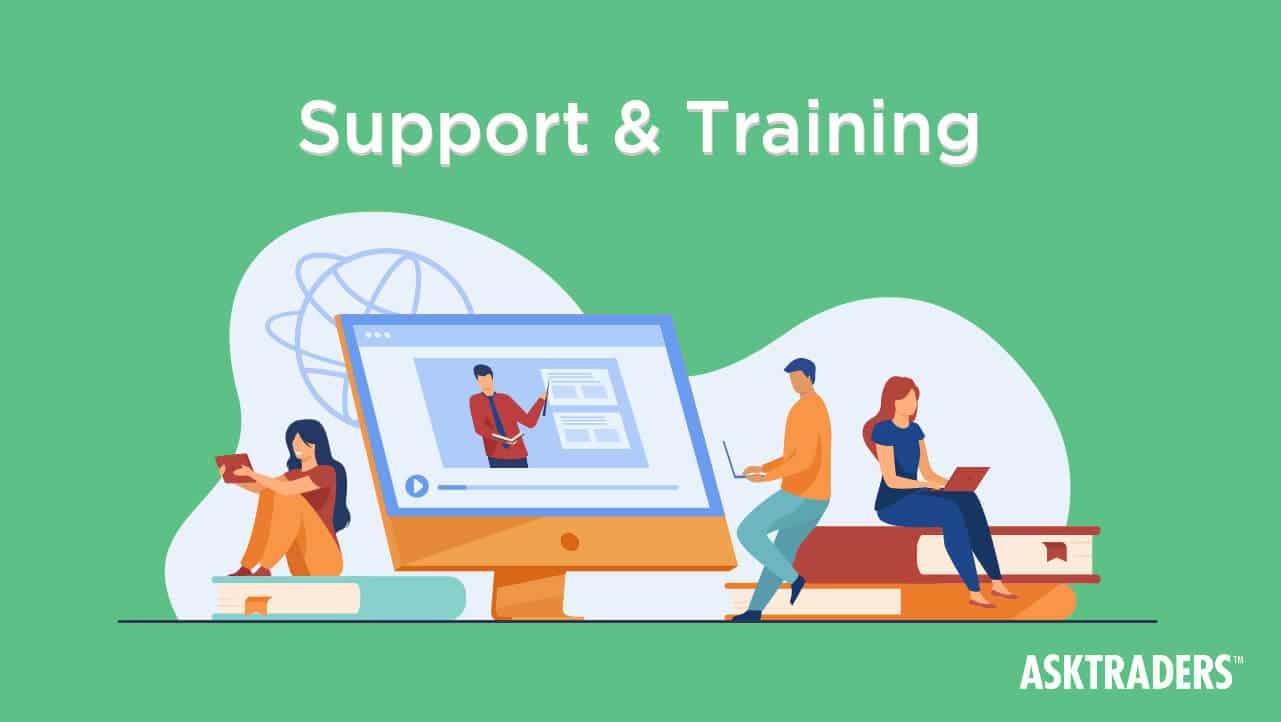 The customer representatives are always prepared to provide you with relevant and quick solutions to all your queries. IG's customer care support can be reached through email, live chat and by phone.
They are really helpful, reliable and are available 24/7. After you acquire a new IG trading account, you will be provided with a dedicated account manager. There are several IG sales offices distributed across the five continents in the world, where IG trading services are available and you can meet the customer support in person.
Why Should You Consider Having A Trading Account At IG?
Any IG review that has been conducted shows that among many brokers the IG trading platform has the best to offer in the industry. Considering the variety of multi-assets, lower IG minimum deposit in comparison to other brokers makes it one of the best alternatives for the traders who want to work on a smaller budget.
The degree of leverage at IG is greater to eligible clients in comparison to the structure of tiered margins offered by other brokers. IG does not give restrictions which are account-based.
Generally, CFD and retail Forex traders who want accessibility to almost every market will find IG helpful as it contains a variety of selections on the IG platforms. This includes cryptocurrencies as CFDs, exchange-traded securities, and a large number of international exchanges.
IG has competitive research tools and powerful tools of research, making it the leader in the trading industry. Being one of the largest and one of the most reliable CFD brokers, you don't have to wait, sign up and achieve your financial goals through trading.
Further Reading