What are altcoins?
Put simply, altcoins are a cryptocurrency that is not bitcoin. They operate using the same blockchain technology as bitcoin and also aim to be useful as a store of wealth and a means of exchange. There are more than 5,000 altcoins and each one has a chance to be currency of the future.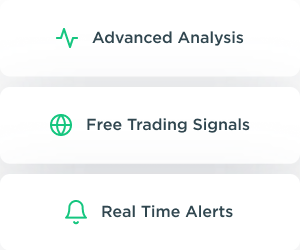 The buzzwords swirling around the crypto space include 'open-source', 'decentralised', 'blockchain', 'protocols', 'tokens' and 'e-wallet'. It's a very technical space. Altcoins have sprung up based on their potential to do what bitcoin does, but use improved technology to do it better.
In realistic terms, it is unlikely that there will be more than one winner of the crypto-race. Bitcoin is currently in pole position, but the market capitalisation data of the top cryptos suggests there is a chance for altcoins to catch up. From a trading perspective, rumours such as those cause dramatic price moves.
What are the top five altcoins?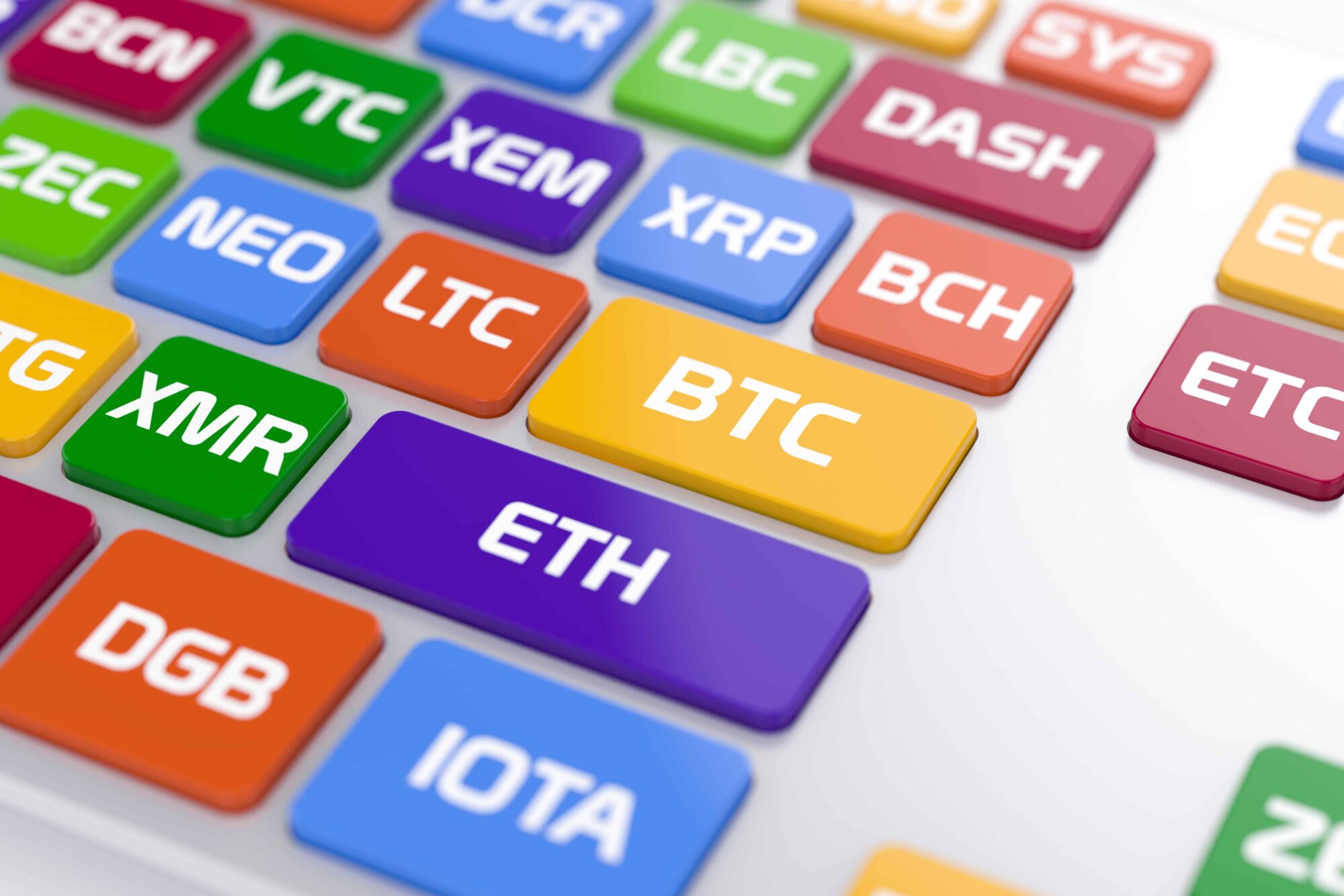 One important note is that the top five altcoins by market capitalisation aren't necessarily the best markets to trade. As with equities, there can be extra price volatility found in smaller markets. Or you might have a particular piece of research you want to back.
Cryptos do tend to be highly volatile markets, so trading any of the top five altcoins can be expected to result in dramatic profits or losses.
The four highlighted in green below can all be easily traded. They also offer something a little bit different. They are true altcoins and not stablecoins, which, while having large market caps, aren't well-positioned for active trading as they are linked to the price of USD.
| | | | |
| --- | --- | --- | --- |
| Symbol | Last price | Avg vol (3-month) | Market cap |
| BTC-USD | 17281.566 | 29.58B | 320.65B |
| ETH-USD | 517.53217 | 14.76B | 58.78B |
| XRP-USD | 0.5425647 | 3.20B | 24.60B |
| USDT-USD | 1.0009289 | 45.78B | 18.98B |
| BCH-USD | 279.1992 | 2.15B | 5.19B |
| LINK-USD | 12.598248 | 1.54B | 4.96B |
| LTC-USD | 74.71265 | 2.72B | 4.93B |
| DOT1-USD | 4.9746494 | 540.82M | 4.38B |
| ADA-USD | 0.13831063 | 696.41M | 4.30B |
Source: Yahoo Finance
Why buy ethereum?
Ethereum and its native coin, ether, is second on the list of cryptos by market cap. Often referred to as 'bitcoin's silver' it has a long-standing reputation for matching bitcoin price moves.

Source: ATFX
From a technical perspective, it is just more useful than bitcoin. Transactions are cheaper and faster than they are with bitcoin. The ethereum platform also has the advantage of being more accommodating of other altcoins and tokens. It's built to be used, and many are doing so.
Bitcoin, however, continues to be held in higher regard as a store of value. This and technical glitches around roll-outs of ETH system upgrades have seen the price of ethereum underperform that of bitcoin in the second half of 2020.
Why buy ripple?
Founded in 2011, Ripple is a blockchain system that is already bridging the gap between crypto and mainstream finance. Transaction volumes are market leading, and the cost of processing a payment on Ripple is so low that it's almost not worth noting.
The RippleNet payment framework is global and involves traditional crypto traders, but also mainstream financial institutions. Its use as a means of exchange is where ripple's strength lies.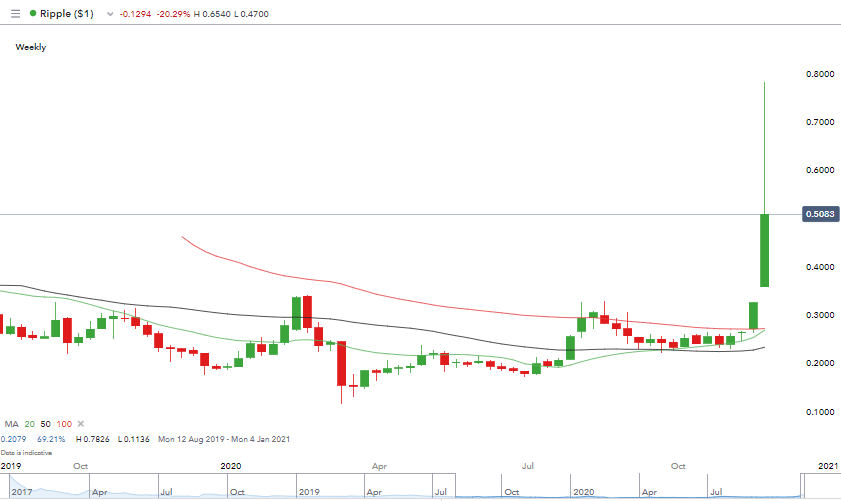 Source: IG
Ripple's success could also be its weakness. Cryptocurrencies and their open-source software and decentralised processes grew out of discontent with the financial system after the 2008 crash. Cryptos were supposed to liberate individuals from the established big institutions, but ripple looks very much like a very good payments system with some neat add-on features.
Why buy litecoin?
Litecoin has been in existence since 2011 so has some first-mover advantages. It outperforms bitcoin in terms of transaction times and fees. Unfortunately for LTC it has become one of several well-known payment platforms that outperform BTC.

Source: Pepperstone
The litecoin price history suggests that it is in need of a spark if it is to take on bitcoin and the other altcoins. There are still opportunities to trade it. CFD brokers support short-selling, if you feel litecoin really is destined to slip further behind.
Why buy cardano?
Launched in 2015, cardano is a top-10 altcoin causing a lot of excitement. Its late entry to the scene was initially a disadvantage, but many have bought in on the back of ADA having a lot of very neat new features.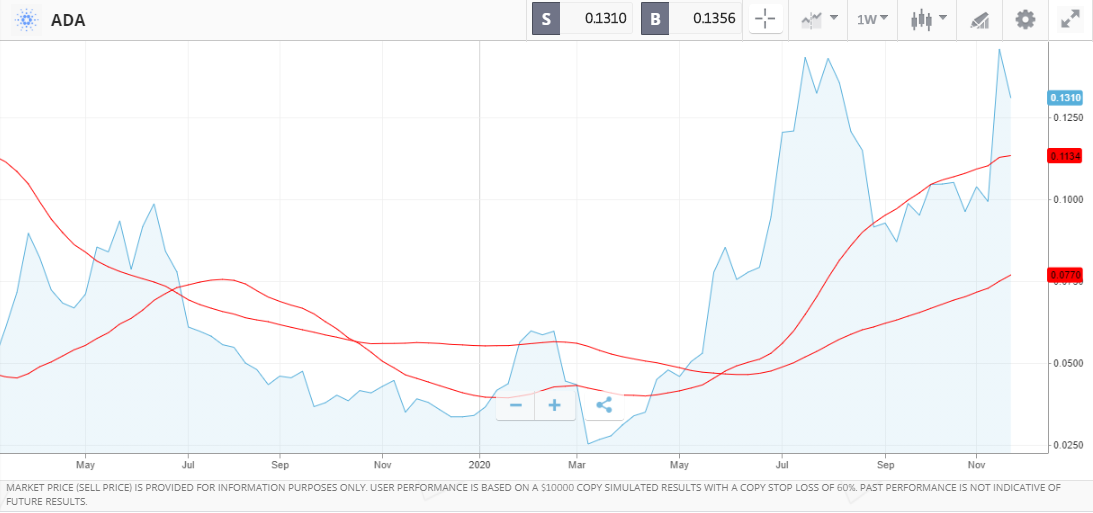 Source: eToro
The headline selling point for cardano is that it can process 257 transactions per second. Observing the challenges faced by bitcoin and other early entrants, cardano has tried to 'future-proof' its platform by having a supply of 25 billion coins on hand. This compares well with ETH's 100 million.
Cardano looks to be gunning for second place on the crypto rankings and the ADA platform uses a lot less computational power. Whereas ethereum operates using proof-of-work (PoW) blockchain networks, cardano uses the proof-of-stake (PoS) blockchain protocol.
Why buy an altcoin index?
The fifth 'altcoin' to make it onto our list is actually a blend of altcoins. Some brokers provide an index of altcoins so that traders can get exposure to several at once. This helps ensure you don't back the wrong one or spend more time than is necessary building your own basket of alternative cryptos.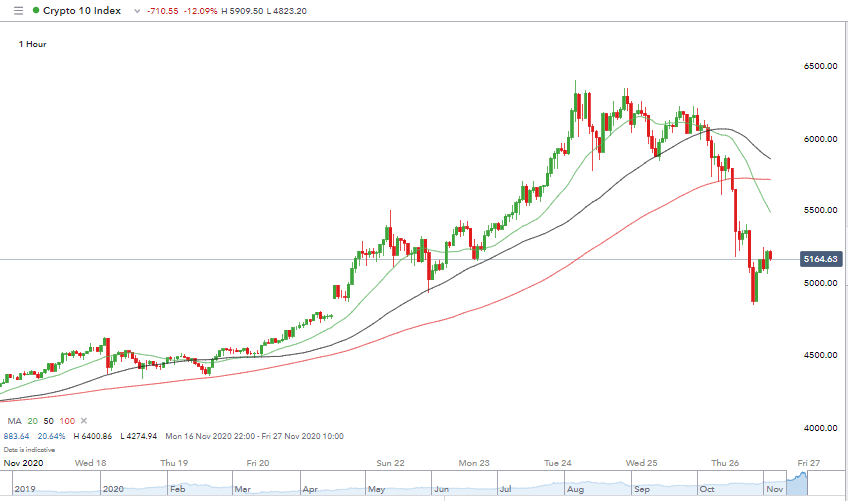 Source: IG
The Crypto 10 Index at IG represents the performance of the largest 10 tokens, selected and weighted by market cap.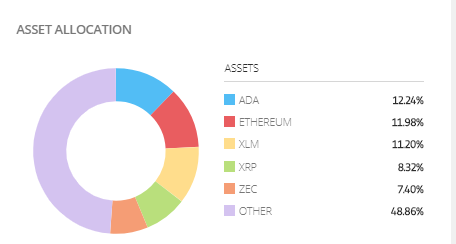 Source: eToro
EToro's Crypto Equal Index takes a similar approach and offers a different blend of names. This eToro product allocates leading crypto assets from eToro's asset universe.
Each selected asset is weighted equally. It is rebalanced annually, or at eToro's discretion, pending market conditions.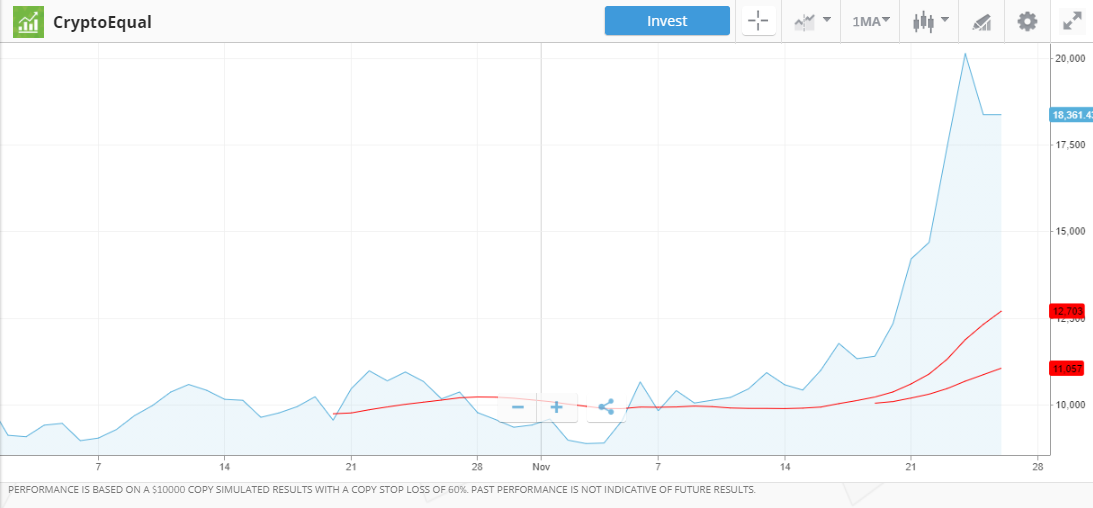 Source: eToro
Selecting your preferred altcoin can be tricky but there is an abundance of free research available online. Some of the brokers and exchanges offer in-house analysis or software tools and indicators to support their clients' trading activity.
Where can I buy altcoins?
There are several ways of buying altcoins. If you have a friend or acquaintance you can organise a face-to-face transaction. Alternatively, you can trade altcoins from anywhere in the world and tap into global liquidity.
Buying altcoins using a crypto exchange
Cryptocurrencies are unregulated and while some exchanges are in the process of building up their accreditation with regulatory authorities, that is still a work in progress.
Adopting a 'buyer beware' approach and applying some common sense does work for many. There are now a number of reputable exchanges in the market. The good news for altcoin buyers is that each one has a reputation to protect.
The exchanges simply put buyers and sellers in touch with each other. They also help the parties process the transaction, so that scammers don't leave one of those involved empty-handed. These exchanges include
Cryptology – Ideal for beginners. High quality with easy to access customer support, and not trading revenue options include referral programs. A solid cost-effective exchange.
Bitstamp – An established player with a reputation for driving down costs.
Binance – The largest global crypto exchange. Ideal for intermediate level crypto traders.
Coinmama – Beginners will be drawn to the intuitive functionality of the trading platform and 24/7 (email) customer support. The top altcoins are covered but you need to be careful with the T&Cs as fees can soon rack up.
Changelly – A user-friendly platform supporting more than 140 altcoin markets. Low transactional costs but wire transfer fees are higher than average for certain payment methods.
Buying altcoins using a CFD broker
CFDs are a very user-friendly way of buying altcoins. Big name regulated brokers now offer a wide range of altcoin markets where you can sell-short and even apply leverage.
It's important to check the T&Cs to make sure you are happy with the regulatory body that will apply to your trading. Costs are also something to monitor closely at CFD brokers, particularly if you are looking to put on a buy-and-hold style position.
Another big plus-point for CFD platforms is they usually offer a free demo account. Trading altcoins using virtual funds is a good way to get a better understanding of what can be a high-risk environment. You can also double-check if the site functionality suits you.
There are rogue brokers and exchanges, so safety should be your priority. While exchanges are not regulated, some CFD brokers are. Look for rubber-stamps from tier-one regulators such as those listed below.
The Financial Conduct Authority (FCA)
The Australian Securities and Investments Commission (ASIC)
The Cyprus Securities and Exchange Commission (CySEC).
Final thoughts
The altcoin space is a very exciting one. There are risks involved, but there is also the opportunity to get in early on the next big thing.
Picking the right coin is part of the process, but trading using a reputable exchange of broker is also fundamental to making a profit.
People who read this also read: