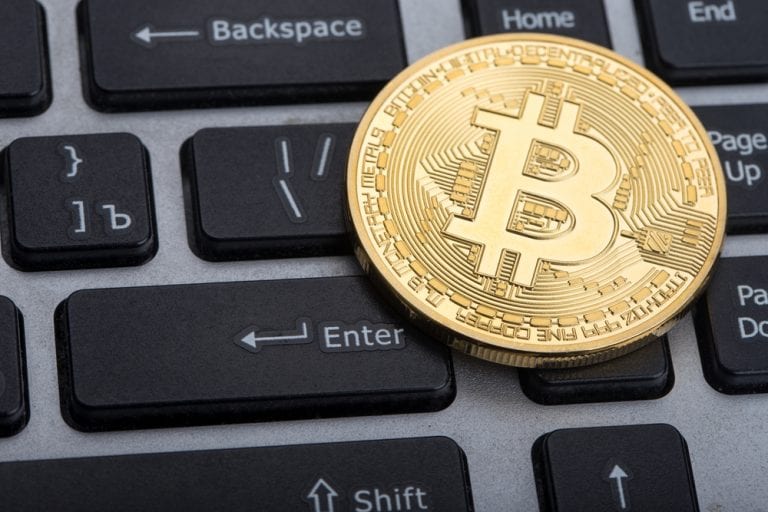 City Index is a top choice for many Bitcoin trading professionals who are looking to get a crypto portfolio started. It offers a range of deposit methods for ease of administrative access, and it's possible to trade both Bitcoin and Bitcoin Cash with this broker.
What's more, there are some excellent spreads on offer – and the pesky additional fees which many brokers levy are not charged here. Bitcoin markets with this broker are open for long hours, so you'll be able to trade round the clock during the week – and there are also chances to educate yourself and learn about everything from the impact of Brexit to the latest financial and Bitcoin-related news, so you're sure to get a good deal by setting up an account here. Perhaps the main advantage of City Index bitcoin, though, is the variety of account type choice on offer.
From a basic account to a more sophisticated option involving dedicated broker assistance, event invitations and much more, there'll be an account format which suits your needs here at City Index. You can also select from two overarching account types, too – CFD, for those who want to trade Bitcoin on the margins and utilise the power of leverage and spread betting. With that in mind, it's time to investigate exactly what City Index can offer you as a Bitcoin trader.
Four highlights:
Bitcoin and Bitcoin Cash are both available
Spreads are appealing, and there are no additional commissions or fees levied on customers
HTML5 web trader is available, as is much-loved MetaTrader 4 platform
User-friendly website helps with navigation and ease of access
1. Bitcoin Trading Offer
The Bitcoin trading offer over at City Index is a strong one, and there are lots of options available for a trader who wants to make the most of what this innovative and exciting platform has to offer. First off, traders can opt to trade Bitcoin in pairs against major currencies from around the world – including the US dollar, the British pound, the euro and the Australian dollar. It is possible to trade cryptocurrencies between the hours of 10pm on Sundays and 10pm on Fridays (in the British Summer Time zone). City Index offers both standard Bitcoin and Bitcoin Cash, which is a cryptocurrency that sprung up out of a fork in the main Bitcoin blockchain.
2. Bitcoin Trading Costs
The costs of trading Bitcoin at City Index can vary depending on all sorts of factors, and no one person's experience of trading is likely to be the same as another's. The first variable which can affect the cost of trading Bitcoin here is the currency you choose to trade it against. For both spread betting and CFD accounts, the spread – which is the difference between the buy price and the sell price – changes based on the fiat currency in question. The spread for those trading Bitcoin against the US dollar, for example, goes from 35 upwards. Those trading it against the pound may see a spread from 45 upwards, while those trading it against the euro or the Australian dollar will see spreads of 55 upwards. Margin rates, however, remain the same (from 50%) for all of them, while fees for overnight financing for transactions where you go long are also equal at 0.0411% no matter what currency you choose to trade Bitcoin against.
In terms of other fees, City Index is a cost-effective broker in many ways. Once you've contended with the fees outlined above, there are no extra commissions on spread betting markets or on the Bitcoin CFDs available. Moreover, there are no fees to pay for making deposits into an account, while there are also no fees to make for taking cash out of a trading account.
3. Accounts
There are two key differences in account type when it comes to Bitcoin trading at City Index. The first option you can choose is a Spread Betting account, which offers you an efficient and simple way to speculate on the fluctuations of Bitcoin. The second major account type is the CFD trading account. CFD stands for contract for difference, and this offers a range of distinct options which are not always available with standard Bitcoin trading accounts. CFDs are leveraged products, which means that you can do what is essentially borrowing from the broker to create a larger stake. While this means that you can increase the amount of profit you potentially make, it does also mean that your losses can be more significant – so if you pick this Bitcoin trading account at City Index, you may want to be sure that you're comfortable with the level of risk involved.
Bitcoin account types at City Index can also be distinguished on other levels. There is a basic trader account on offer, and this comes with lots of benefits including 24 hours per day trading support, access to market news, a commitment that you will never lose more cash then you place down in a deposit, and more. A premium trader account offers extra benefits including a relationship manager and access to top events, although this account type can only be accessed if you are invited to join by City Index's management. Then there is also a professional trading account available further down the line: once you've accumulated a significant amount of experience then you may be able to qualify for this, and it can provide all sorts of extra benefits such as a dedicated broker-assisted dealing system as well as the chance to access rewards and more. There is also a demonstration account available for those who want to experiment with trading and see what the system looks like before they move ahead and deposit cash to speculate on the price of Bitcoin for real.
4. Bitcoin Trading Platforms & Mobile Trading
When it comes to the trading platforms provided by City Index, there are lots to choose from – meaning that all traders will be able to find a mode which works for them. It's possible to use a HTML5 web trader alongside your City Index account, and this powerful tool is ideal for those who want to trade without downloading software as only a browser is needed. While this tool is perhaps not quite as powerful as some of the other trading platforms out there, it does offer a range of useful technical indicators for chart management. Traders can also choose to use other options, including the downloadable AT Pro trading platform. This is handy for traders who need advanced trading options and customisation, and who have the relevant technical skills: it's possible to use coding languages such as .NET and C#. For those who want more technical indicators and a very familiar trading interface, MetaTrader 4 is on offer too. It is worth being aware, however, that there is no compatibility with MetaTrader 5 – the latest version of this system – on offer.
As is becoming standard in the trading world, City Index also offers secure smartphone apps, which provide those who need to trade Bitcoin as they move from place to place, with an effective and reliable way to do so. Devices which use Android and iOS can download the relevant app for their operating system.
5. Usability of the Website
The City Index website is a highly user-friendly one. Loading up the homepage of the site reveals clear, simple, and colour co-ordinated links to the account creation process, which is useful for those who want to get started with trading straight away. Those who want to learn more about the Bitcoin trading process will easily locate the crypto sub-menu in the clear top menu bar. This is then broken down into further links which are organised thematically: there is a section for account types and then one for each type of Bitcoin trading (standard and cash), as well as information on how best to trade cryptocurrencies more generally.
6. Customer Support
City Index is dedicated to customer support, and there are lots of different choices available for customers who need to get in touch with the broker for whatever reason. On the easily-accessed contact us page on the City Index website, some necessary information can be found without having to look too hard: you can regain access to your account if you have lost your password, for example, while you can also access a directory of frequently asked questions – which, if your question is answered without having to speak to the firm directly, will save you time. It's also possible to launch the password recovery process from this page, so if you are unable to access your account, then this is a useful place to start looking.
However, there are also lots of contact details available for those moments in Bitcoin trading where there is no clear, pre-written answer to your precise question. For very new traders, setting up an account can be done either online or through the assistance of the City Index team by calling a specific number. A support email address, which is simply [email protected], can also be accessed here. There is a physical address, too, for the firm's base in London. Perhaps the most efficient and time-saving way to access the support services on offer is through the live chat function, which allows you to get instant answers. The client services team behind these particular support avenues is available 24 hours per day, five days per week – so you should always be able to speak to them, at least if you require their services during Bitcoin trading hours.
7. Methods of Payment
Funding your account with the requisite cash to get started with Bitcoin trading is simple over at City Index. The main methods of funding are debit cards (with Electron, Visa, Maestro and MasterCard all accepted) as well as credit cards, including MasterCard and Visa. Bank transfer is also acceptable. There are some caveats to note here, however. If your card is from Citibank, it will not be accepted at the City Index site – and you will have to use the bank transfer option instead. Third-party payment routes cannot be used either. The good news, however, is that there are little to no charges for making deposits. Debit cards and bank transfers can be used free of charge, while credit cards are also accepted without any additional costs. However, it is worth noting that deposits made by credit card may incur a charge levied by the provider, but not by City Index.
In terms of withdrawals, there are some additional rules and procedures to be aware of. When taking cash out, you'll need to be sure that the withdrawal account you choose to use will be the same as the original deposit source. This means, for example, that any deposit made using a bank transfer will be refunded only to that same bank account. Your withdrawal will also be subject to City Index's minimum withdrawal amount, which is £50.
8. Additional Offers
There are also a range of other services and resources provided by the team at City Index. The first major category to look into is the "Market News" section: this part of the website offers various resources, such as an economic calendar stretching out across 2019 as well as a company earnings info base and a database of the latest research. More practical and functional information, such as details about market hours as well as trading alerts, can also be located here. It also goes above and beyond the basic resources provided by brokers by also offering a number of grouped, thematic "hubs" which fundamental traders (or those who choose to use information about wider economic conditions) can utilise. This includes a specific hub for information about Brexit.
Elsewhere, the City Index "training" section provides useful courses, strategies and other options for learning more about the processes involved. These are split along various lines: "New Trader" courses are handy for those who are looking to get involved for the first time, while "Experienced Trader" courses will help those who are more seasoned Bitcoin pros. If you are still unsure about whether you plan to pursue a technical, price chart-based Bitcoin trading strategy or you are going to go for a more wide-ranging fundamental strategy; instead, this section of the website is likely to help you out.
9. Regulation & Deposit Protection
City Index is a legitimate broker which publicly commits to following regulations to the letter. It is a UK based organisation with a major office in the City of London financial district, and as a result, it is regulated by the UK's Financial Conduct Authority with the registration number 113942. In terms of deposit protection, the firm splits its funds into those deposited by clients for the purposes of trading, and those which are for the express purpose of City Index operational business.
10. Awards
As a well-known and highly respected broker, City Index is a top choice for those who place a high value on a strong track record of award wins and industry recognition. The firm has clinched a number of prestigious options in the past: at the 2019 OPWA Awards, for example, the firm picked up prizes like "Best Spread Betting Provider", "Best Trading Platform" and "Best Mobile Application". It also clinched the "Best CFD Provider" gong at the 2019 ADVFN Awards 2019 – and in a crucial vote of confidence for Bitcoin traders, was named "Best Cryptocurrency Trading Platform" at the OPWA Awards last year.
City Index is popular, and it's easy to see why so many people choose to opt for this top broker. There are plenty of ways to fund your account at City Index, and the presence of strong customer support and so many awards means that this is a trustworthy enough broker. Spreads are attractive with this broker, and there's unlikely to be much issue in the form of other fees either given that everything from deposit to withdrawal doesn't incur any City Index fee. It also has a clear commitment to education, with many resources available for those who want to train themselves up in the art and science of Bitcoin trading – and more for those who make their trading decisions based off the latest economic information.
PEOPLE WHO READ THIS ALSO VIEWED: