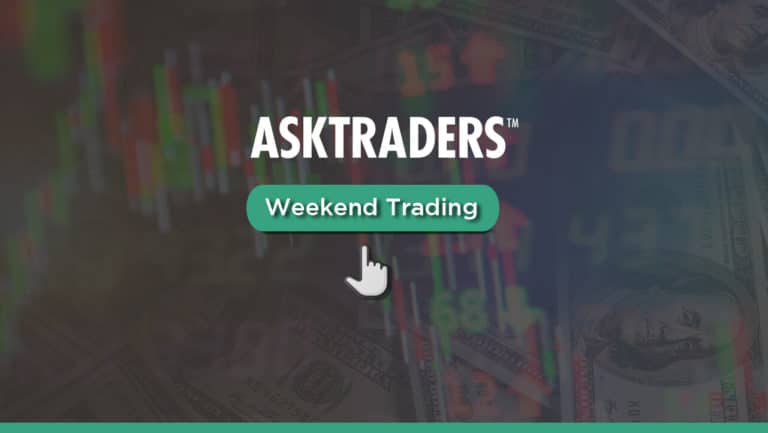 For traders who are seeking more opportunity to realise that extra bit of profit, weekend trading is just the ticket. Not only do you have more opportunity to trade, weekend trading also enables you to reduce risk by hedging your weekday positions.
In this article, we'll cover more in the following guide, including:
What weekend trading is
What you can trade on weekends…and how
Which brokers allow weekend trading
How to get started
Advantages and disadvantages of weekend trading
What Is Weekend Trading?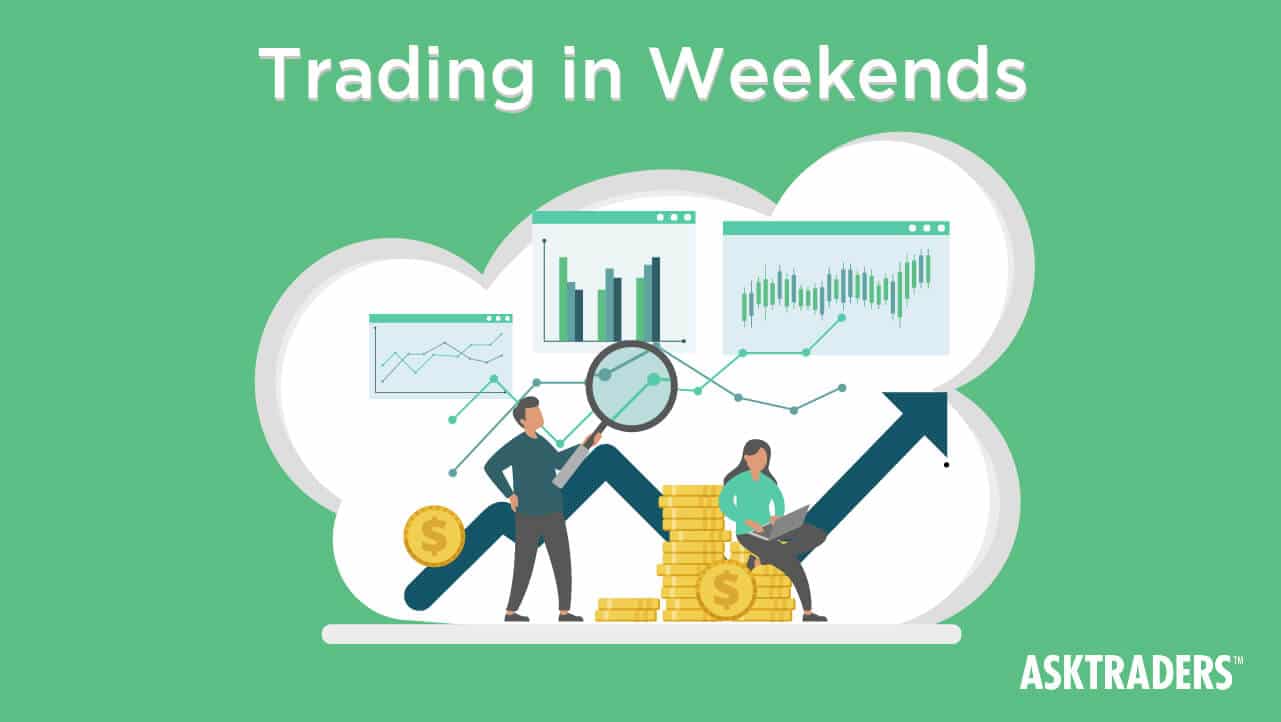 Weekend trading is being able to access and trade financial markets on Saturday and Sunday. Cryptocurrency markets offer weekend trading, as do some markets in the Middle East, while some brokers provide access to weekend trading on markets in Europe and the US.
Can You Trade on Weekends?
Yes, you can. Cryptocurrency markets are available to trade 24/7. However, the more traditional markets available to trade on weekends are limited.
IG trading markets offer weekend trading on more familiar asset classes, while exchanges in the Middle East are open and available to trade if you can find a broker who provides the opportunity to trade them.
What Can You Trade On Weekends?
You can trade cryptocurrency markets on weekends, but there are also Middle Eastern equity markets that can be traded such as the Kuwait stock exchange, the DFM index, or the Tel Aviv 25 index.
IG trading markets also offer the opportunity to trade the weekend GBPUSD, FTSE 100, Germany 30, Wall Street and Hong Kong HS50.
Which Brokers Allow Weekend Trading?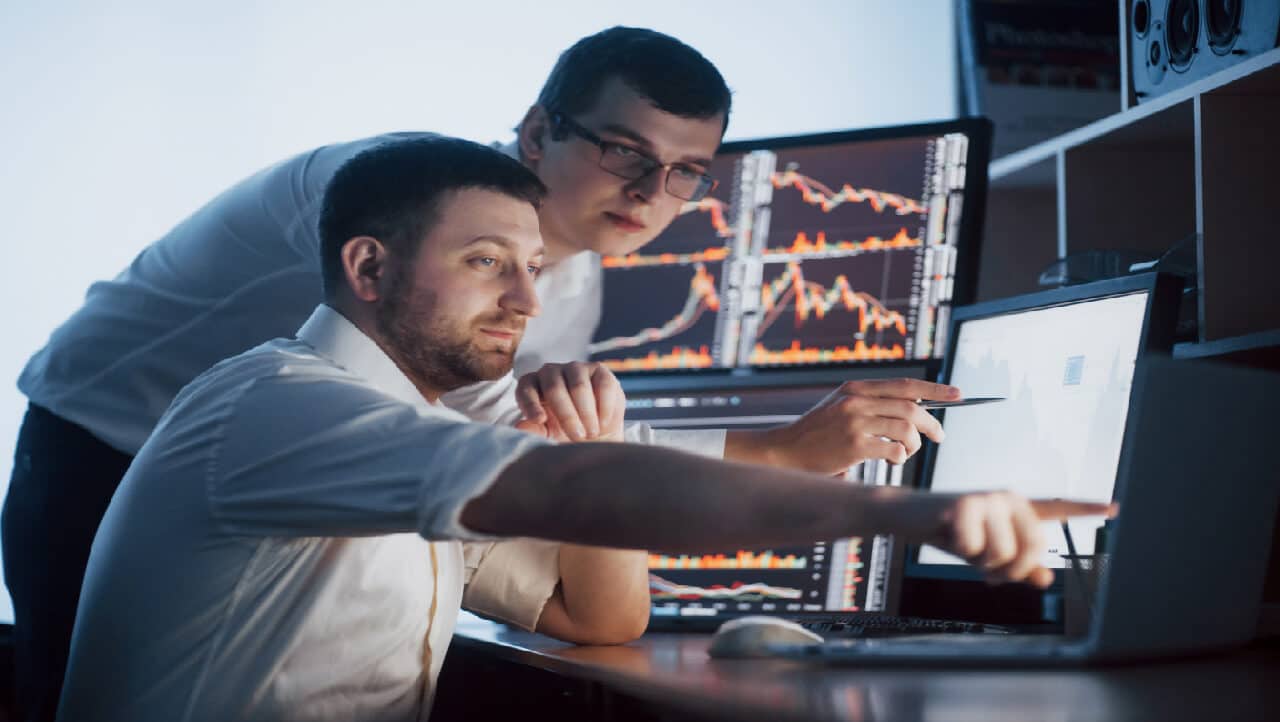 IG Markets offers weekend trading on more traditional asset classes cryptocurrency brokers also provide the opportunity to trade over the weekend.
What Markets Trade On Weekends?
Some markets in the Middle East that allow trading on weekends are:
Tadawul index
Kuwait stock exchange
Dubai stock exchange
Tel Aviv 25 index
Some brokers also offer other weekend markets that trade separately to their weekday counterparts.
How To Trade on Weekends?
To trade weekends you will need to open an account with a broker that offers weekend markets. Alternatively, you could trade cryptocurrencies which are available to trade 24/7. There are a variety of cryptocurrency exchanges and brokers that you can choose from.
What Can You Trade Over The Weekend?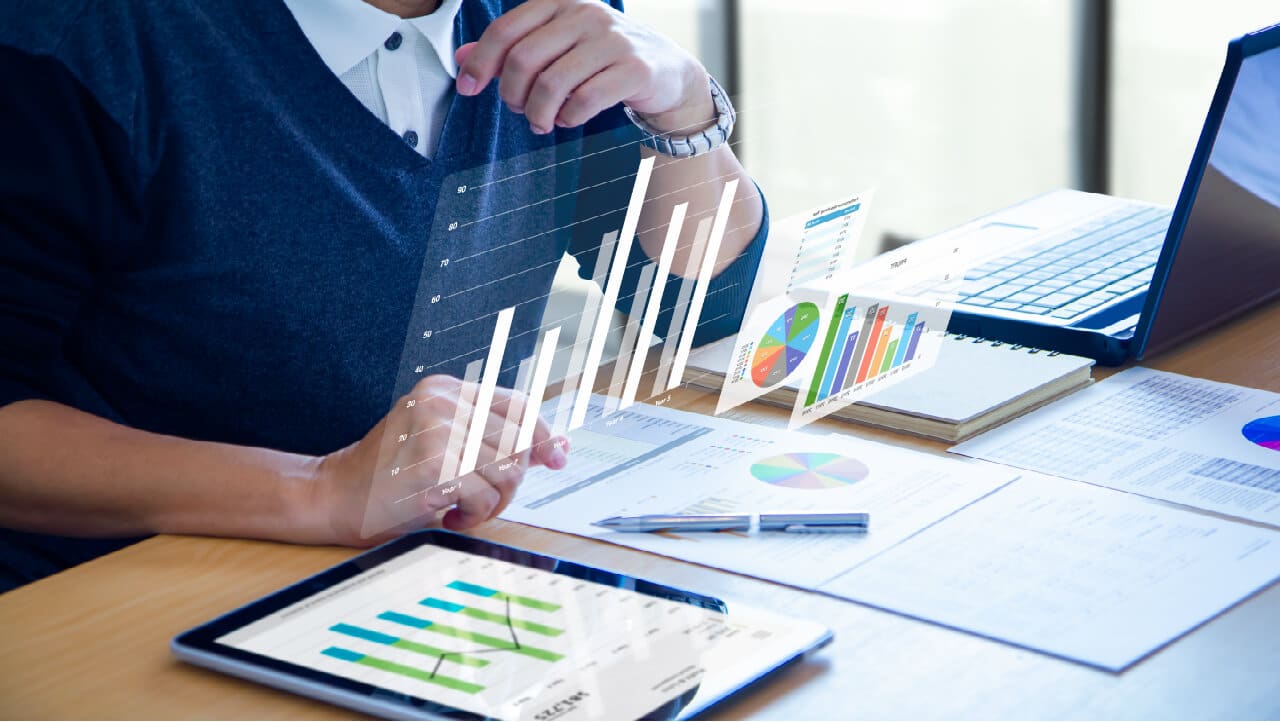 In some territories, weekend trading is readily available. Trading in the Middle East, for example, often runs from Saturday to Wednesday.
The major indexes open on the weekend are:
Tadawul Index – Saudi Arabia
Kuwait Stock Exchange – the national stock exchange in Kuwait
DFM Index – based on the Dubai stock exchange
Tel Aviv 25 Index – the top 25 companies in the Tel Aviv Exchange in Israel.
But, you will be hard-pressed to find a broker in Europe or the US who will offer you the ability to trade these markets
So, what about trading markets we are more familiar with, with brokers in our regions
Well, some well-known brokers offer weekend trading. If you take a look at IG, you will see that they offer a weekend market on the GBPUSD. They also offer weekend markets on various well-known indices such as the weekend FTSE 100 and the weekend Dax.
However, it is crucial to note that these markets are separate from their weekday counterparts and IG will price them based on volatility, liquidity and news over the weekend.
Weekend Trading Hours
On IG trading platforms, weekend trading hours work differently depending on the asset you choose to trade.
| | |
| --- | --- |
| Market | Trading Hours |
| Indices | 4 am on Saturday to 10.40 pm on Sunday |
| Cryptocurrency | Cryptocurrency market opens 24/7, including on weekends. |
| Forex | 8 am on Saturday to 8.40 pm on Sunday |
Indices
Weekend trading hours on indices are from 4 am on Saturday to 10.40 pm on Sunday (UK time). Positions open at 10.40 pm (UK time) on a Sunday will roll over into weekday positions when those markets resume at 11 pm on Sunday.
Please note, however, that the FTSE 100 and Germany 30 will open for trading two minutes later than usual, at 11.02 pm (UK time).
Forex
Trading hours on weekend forex pairs are from 8 am on Saturday to 8.40 pm on Sunday (UK time). Any positions open at 8.40 pm (UK time) on a Sunday will roll over into weekday positions when the weekday market resumes 20 minutes later at 9 pm.
How Does Saturday and Sunday Trading Work?
On IG trading platforms, Saturday and Sunday trading works differently depending on the market.
Indices
With indices, your weekday positions will be separate from their weekend counterparts, enabling you to speculate on market developments over the weekend without having to alter your weekday positions.
These weekend markets are differentiated from their weekday counterparts by their names. For example, rather than trading 'FTSE 100' on a Saturday, you would trade 'Weekend UK 100'.
Cryptocurrencies
Trading cryptocurrencies CFDs on Saturday and Sunday works a little differently – because the underlying market is open over the weekend, IG has extended their weekday market. So any CFD positions on cryptocurrencies will move over the weekend, and stops/limits can be triggered.
As current CFD cryptocurrency markets are now available on weekends, any stops and limits you hold will be affected by extended trading hours. This extra trading period means that you have longer to speculate on the price of these markets, and also that any stops or limits you have to open or close positions can be filled on weekends.
Forex
Our Saturday and Sunday markets on GBP/USD, EUR/USD and USD/JPY are separate from their weekday equivalents. This means you can speculate on market developments over the weekend without having to alter a current weekday position.
Weekend cable (GBP/USD) is distinguished from the weekday market by its name on the platform – 'Weekend GBP/USD'. The same principle applies to EUR/USD ('Weekend EUR/USD') and USD/JPY ('Weekend USD/JPY').
What Are The Advantages Of Trading On The Weekend?
Outside of having access to additional trading opportunities and potential for extra profits that come with it, there are a couple of key advantages to be aware of:
Flexibility – More time to focus and analyse the markets
Hedging – Reduce your weekday risk
Flexibility
For example, you may have more time over the weekend to focus on the markets, helping you to make better trading decisions. Essentially, you can analyse the various assets in peace. This ties into the fact that the weekend gives you the flexibility and option to trade if you simply cannot do so during the week.
Hedging
Hedging is defined as an investment that reduces the risk of adverse price movements in an asset. It consists of taking an offsetting position in an asset.
Now, that can be a little difficult to understand, so let me give you an example
Let's say we hold a buy position in the GBPUSD on Friday, and we hold it past the weekday close. Then, on Saturday morning news comes out that there will be no trade deal between the UK and the EU.
Well, as the weekend GBPUSD and weekday GBPUSD markets are separate and separately traded, we cannot close our long position
But, we can use the weekend GBPUSD market on IG trading to hedge and sell the currency pair, offsetting our risk. A really great tool to use if it's available.
What Are The Disadvantages Of Trading On The Weekend?
On the flipside, weekend trading does have limitations.
Low Volatility
Wide Spreads
Limited Instruments
Low Volatility
As it is the weekend, there will be little to no economic data being released, and financial or geopolitical news may be scarce, leading to minimal movement in price.
Low volatility also leads us to a reduction in liquidity for much of the same reasons mentioned above.
Wide Spreads
The lack of news and data means there will be a minimal amount of participants in the market, which will lead to another disadvantage: wide spreads.
Brokers will usually set their prices based on liquidity in the market. If there is a minimal amount of participants, then liquidity will be extremely low, and brokers will make sure their spreads are wider.
Limited Assets and Instruments
Our final negative is that naturally, there are fewer assets and limited instruments available on the weekend. Brokers, especially in the US and Europe, are unwilling to provide a lot of assets to trade, so your options will be limited.
There is also the time zone factor if you want to trade open markets. Nearly all of them are in the Middle or the Far East, so you may find yourself having to get up in the early hours of the morning.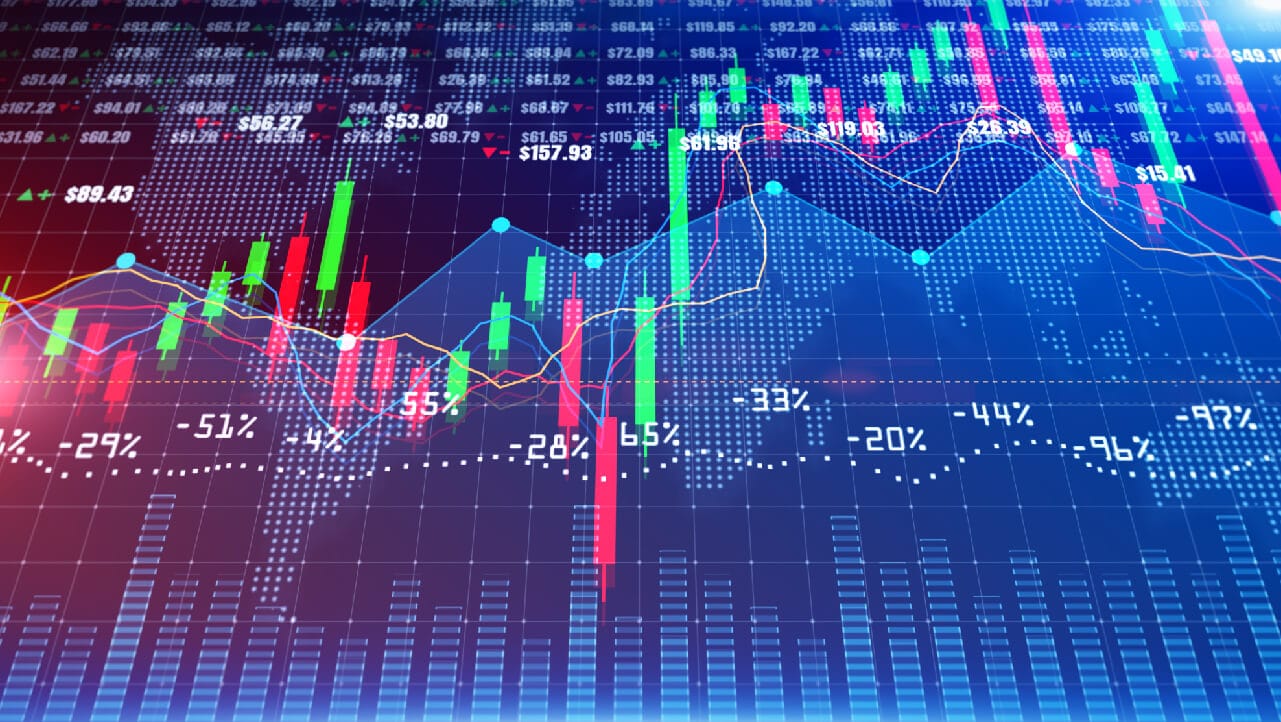 Do We Recommend Weekend Trading?
In truth, we have to say that the potential costs and low liquidity associated with trading European and US markets over the weekend don't make it a good idea.
However, if you can find a good broker that offers you the ability to trade the open exchanges in the middle and far east, then why not!
But, in our opinion, that is rare, and we haven't seen a broker that offers those exchanges so far. So we feel the weekend is a perfect time to get to grips with new strategies or to educate yourself
Take some time to learn how to trade CFDs or any other instrument you're interested in, recap data or catch up on some weekly trend analysis.
In the long run, this will make you a better trader when there is real action in the markets during the week.
Further Reading