How the Dividends are Captured
In this capture strategy guide, we will look at companies which operate a dividend model, paying their dividends annually, quarterly or in monthly instalments. When traders are working with a dividend capture strategy, they prefer to target those shares that pay annually, as it is easier to make the strategy profitable with low-frequency dividends as the amounts will be higher. There are financial websites which have calendars showing when dividends on various stocks fall due.
This strategy is appealing because of its simplicity. There is no complex analytics to examine, no complicated charts to consult. To take advantage of the strategy, you purchase the shares before the ex-dividend date and sell after the ex-dividend date, or sometime after that. Should the share price fall after the dividend is announced, you might choose to wait for the stock to rebound. The risk from this system comes if the stock drops and stays low. You don't need to hold on to the shares until the pay date to collect your dividend payment. In theory, this strategy should not work because, in a perfect world, the dividend amount would be added to the share price until the ex-dividend date at which point the share price should fall by precisely the dividend amount. This rarely happens, however, and more often than not, a trader can "capture" the dividend and then sell the shares at only a slight loss after the ex-dividend date.
Important Dates
Declaration date
This is the date upon which the company states its intention to pay a dividend. The company will indicate how much the planned dividend will be, the ex-dividend date, and the payment date. Sometimes called the announcement date, the most reliable companies use a declaration schedule, so you should have some idea of when the declaration date will be and how frequently dividends are paid. Dividends from larger companies will be announced along with earnings reports and in separate press releases.
Ex-dividend date
Anyone who buys stock after the ex-dividend date will not be entitled to a dividend that time around and will have to wait for the next dividend period to be paid. When attempting to capture dividends, you must buy the stock before the ex-dividend date. On the open of trading on a company's ex-dividend date, shares are marked down by the amount of the declared dividend. Traders may purchase before the ex-dividend date and sell on or after that date and still be eligible for a dividend payment. The stock does not need to be held until the record or payment dates.
Record date
This is the date that the company determines who is eligible for a dividend and falls the business day following the ex-dividend date. It is not of consequence to capture investors.
Payment date
This is the date that dividends are distributed to shareholders. It is usually two weeks to a month after the ex-dividend date.
Top 3 Stock Broker Comparison
of 10 Stock Broker
Interactive Investor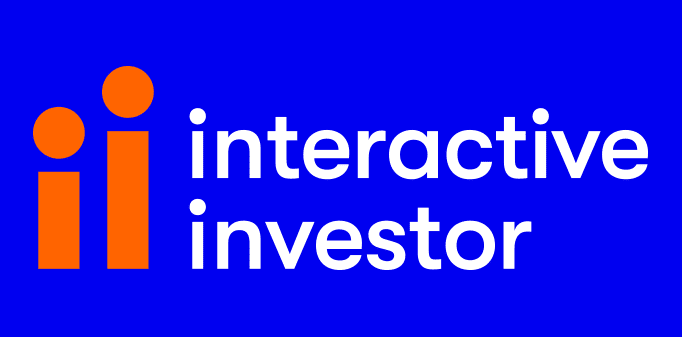 Custody fee
£9.99 monthly
Dep. Protection
50.000 GBP
Go to Broker
Risk warning: Capital can be lost. Terms and conditions apply.
of 10 Stock Broker
IG Stock
Dep. Protection
50,000 GBP
Go to Broker
74% of retail investor accounts lose money when trading spread bets and CFDs with this provider. You should consider whether you understand how spread bets and CFDs work, and whether you can afford to take the high risk of losing your money. Professional clients can lose more than they deposit. All trading involves risk.
Turning the Principle into a Strategy
Once you understand the principle behind how to capture dividends, next comes the task of putting it to work as an overall portfolio management strategy. The secret is in the diversity of stocks that can be used in this way. There are a lot of dividend stocks out there, meaning that almost every day there will be at least one stock due to pay its dividend. An investor needs to be continually rolling a large holding over regularly from one stock to the next, capturing the dividends from each one along the way. Provided this is done with a significant outlay, an investor may take advantage of multiple yield sizes, both small and large, and those yields can be compounded as they are re-invested into the next stock purchase. The optimal suggested returns to chase are in large-cap companies with mid-level yields of about 3% to ensure the lowest risk while still maintaining a useful level of payout.
Diversify stocks
Keep rolling over so new dividends are regularly upcoming
Make sure investment is made on a useful scale
Look to large-cap companies with mid-level yields
In addition to seeking out the highest-paying standard stocks, investors also spread their reach out to include foreign stocks trading on the major US and European exchanges as well as looking into exchange-traded funds that are set up to pay dividends.
The Costs of This System
Taxation plays a significant role in lowering profits from a dividend capture strategy. Since this is a strategy which involves collecting funds throughout the year, dividends that are paid are subject to taxation, which is different from buy-and-hold growth strategies. This means that to realise the full potential of this trading system, large share amounts need to be purchased, which has the potential to price some smaller investors out of the market. The cost of transactions acts to decrease further the gross amount passing through the hands of a trader. There are instances where even though the dividend is more than the drop in share price after the ex-dividend date, adding transaction costs to that can reduce the capture amount, even more, resulting in significantly reduced profits or even losses in some cases. Because of this, it is essential to perform a broker comparison so that you are sure you are paying the lowest possible fees on share transactions.
All of this means that the potential gains are quite small, compared to the potential for losses due to the vast sums that need to be invested being hit by an unexpectedly large drop in share price during the holding period. Such a price drop can force the investor's assets to remain tied up in the position for an extended time while the share price rebuilds. This introduces the element of company-specific and systemic risk into the system.
Other Ways to Approach the Dividend Cycle
The basic strategy outlined above is seen as a conservative form of equity investing, despite carrying a fair amount of risk and tax liability. There are, however, far more aggressive trading strategies with which to approach the dividend cycle. Basic dividend capture strategy relies on the markets not always being perfect or logical, for example it takes advantage of the fact that stock that is marked down on the ex-dividend date may not be marked down the full dividend amount, or it may not remain at the marked down price and experience an uptick in the following days or weeks.
Longer term forms of dividend capture strategy attempt to mitigate some of the risk involved. One way is to buy well ahead of the ex-dividend date as the days leading up to that date can see the stock outperform, buying in earlier in the cycle can secure the necessary shares at a lower price, paving the way for outsized returns when the stock is sold. Dividend capture strategy carries the risk of gains being wiped out by sudden, adverse market movements. To mitigate this kind of risk as much as possible, dividend capture traders often concentrate on sizeable blue-chip company stocks, held over the short term. Another variation of these strategies involves attempting to gain a higher percentage of the dividend through the purchase or sale of options which stand to profit when the stock price falls on the ex-dividend date.
General
RSI, or Relative Strength Index, is a technical indicator used by traders to monitor markets and make wiser investment decisions. RSI works by comparing recent gains and losses in a market in order [...]
General
Momentum traders are similar to trend traders in that they monitor movement in market prices and look for upward or downward trends they can take advantage of. They take either a long or short posi [...]
Drawbacks of Trying to Capture Dividends
While it seems like a relatively straightforward way of making a profit, there are several problems with this strategy which can make this strategy turn from a winner into a loser. Remember that the share price will be marked down on the ex-dividend date to reflect the dividend-price and deter investors from buying in, claiming the dividend that is intended for long-term investors, then selling immediately. This can mean that the markdown may be more than the dividend, may fall further with adverse market movement, and may take time to rebuild. Remember that there are other market factors at work such as supply and demand, any media attention the company may receive, and whether the company is posting a profit or loss. Market forces can work for and against a capture strategy, so the unwary investor can quickly post a loss if not paying close attention.
Depending on what tax jurisdiction you operate under, the short-term nature of the transaction will likely mean that taxes are due upon the sale of the stock. This can eat away at any potential profit. Another adverse effect on potential profit is brokerage fees which can build up if you don't factor this cost into the strategy. To profit from this kind of approach, a significant capital outlay is required and trading large amounts of shares frequently can cause the commission fees from brokers to accumulate to a level that negates any profit gained.
Special Dividends
Various research has shown that special dividend announcements can be more profitable than using dividend capture on regularly scheduled dividend payments. This is because special dividends are one-off announcements of dividend payments that are often much larger than, for example, regular quarterly dividends. Ordinary dividends are usually paid at about 1% to 2% of the stock's trading value, while special dividends can be as high as 4% of the stock's value or higher, depending on the nature of the event surrounding the special payout. The higher yield means captured profit is less likely to be negated by market fluctuations and broker fees. Some tips to follow are:
Buy on or shortly after the dividend announcement date
Do not buy close to the ex-dividend date
Be prepared to sell before the ex-dividend date
Remember there are two ways to take advantage of dividend payouts. Either buy low on or shortly after the announcement and sell on the day before the ex-dividend date, taking advantage of a price rise or, if the price rise is not significant, sell after you are included on the dividend list once the dropped price rises higher than the difference between the price prior to the ex-dividend date and the dividend itself.
Capture Strategies
Dividend capture strategies are hard work. They require a lot of market research to find suitable stocks with a good history of paying substantial dividends. It is a relatively risk-intense form of trading requesting devotion to the cause to succeed in taking all the variable factors into account. If you are considering this type of strategy, you need to be prepared to put the time and effort in when it counts, which can be at short notice, particularly in the case of special dividends. Even if you put in the hard work, success is by no means guaranteed, and a passion for examining company performance is more of a necessity than a bonus.
That said, this strategy can and does have its rewards for those who are prepared to go to the trouble of implementing it in a disciplined fashion, have the considerable capital to invest, and are aware and able to offset the associated costs such as broker fees.