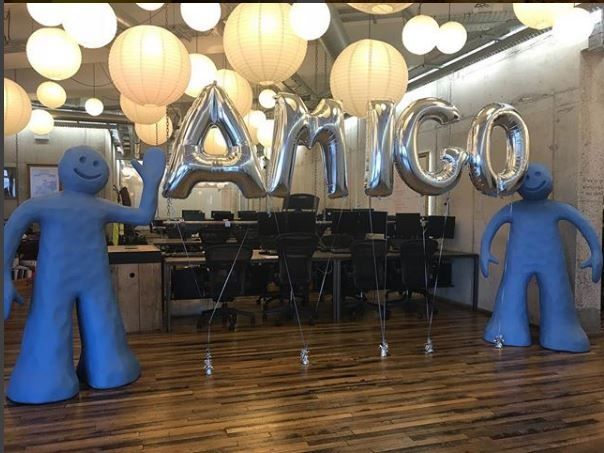 Shares of UK sub-prime lender Amigo Holdings PLC (LON: AMGO) are up 105% in 2021 as institutional investors increase their stakes in the lender, which is yet to resume lending operations.

Amigo recently received approval from the UK High Court to cap the compensation of almost 1 million customers in efforts to stay afloat.
The move has drawn criticism from a cross-section of British leaders, given that the plan allows the firm's top executives to earn up to £7 million in long-term bonuses.
However, it seems like the major institutions such as UK global investment bank J.P.Morgan know that Amigo will resume lending activities soon given that they bought significant stakes in the lender even before the high court okayed the compensation plan.
The guarantor lender also got a half nod from the UK's Financial Conduct Authority (FCA), charged with regulating financial services firm operating in the country. Yet, institutions were buying before the FCA's approval.
Institutions are known as 'smart money' and usually know more about the companies they invest in than retail traders. Right now, the institutions are making a big bet on Amigo, and retail investors should pay attention.
Official employment data indicates that demand for Amigo's guarantor loans has risen significantly due to the impact of the coronavirus pandemic on jobs, as many companies have laid off employees to remain operational.
The people who are now unemployed have seen their credit scores tank as they eventually defaulted on their mortgage payments and other similar obligations due to the lack of income.
The approvals granted to Amigo by the UK High Court and the FCA might have been motivated by the above statistics that paint a dire picture of the UK job markets and the financial challenges faced by millions of families.
Amigo Loans share price.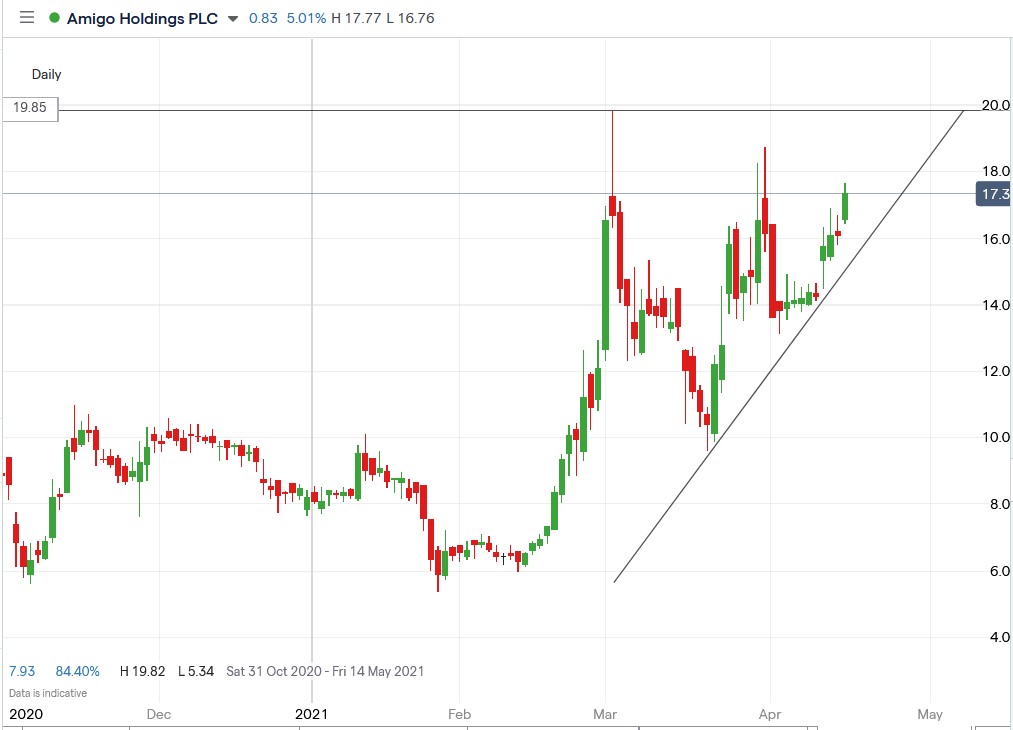 Amigo Loans share price rallied10.25% to trade at 17.74p, rising from Friday's closing price of 16.09p.
Should You Invest in Amigo Holdings Shares?
One of the most frequently asked questions we receive is, "what stocks are best to buy right now?" It's a wide-ranging question, but one that we have answered… Our AskTraders stock analysts regularly review the market and compile a list of which companies you should be adding to your portfolio, including short and longer-term positions. Here are the best stocks to buy right now