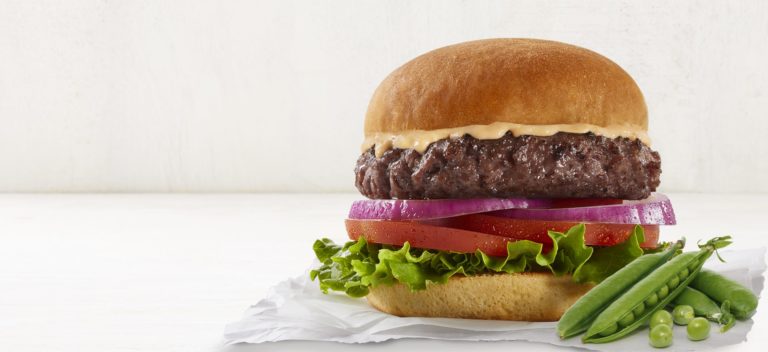 Beyond Meat's shares are edging higher premarket on Monday after the company revealed a "significant" product distribution expansion within thousands of European retail locations this spring. 

Beyond Meat's share price is trading 1.73% higher at $132.62 following the news. 
The company said the European plant-based foods market has seen aggressive growth, with sales increasing 49% over the last two years.
Its new product distribution in Europe includes UK supermarket chain Sainsbury's, nearly doubling its distribution of the Beyond Burger following Beyond Sausage's launch in stores in January. Waitrose also recently launched the two Beyond products. 
Beyond Meat will enter 445 new retail stores between Sainsbury's and Waitrose in the UK. 
In Germany, throughout April and May, Beyond Meat is expanding its product offerings in over 1,000 new German retail stores through Kaufland, Tegut, Famila and Real, while in Austria, the expansion will take Beyond Meat's products to 1,500 new retail stores. 
Products will also be available in 155 new stores in Switzerland and nearly 1,000 stores in the Netherlands. 
"These new and expanded retail partnerships throughout the continent serve as strong proof points that Europe's appetite for plant-based meat and Beyond Meat products in particular is on the rise," said Chuck Muth, Chief Growth Officer, Beyond Meat. 
"In fact, because of our strict ingredient guardrails, we've been able to more easily enter global markets including the EU to make plant-based meat options that are better for people and the planet more accessible to all," added Muth. 
Last week Beyond Meat announced its manufacturing facility's opening in the Jiaxing Economic & Technological Development Zone (JXEDZ) near Shanghai while also revealing plans to open its first European manufacturing facility this year. 
Should You Invest in Beyond Meat Shares?
One of the most frequently asked questions we receive is, "what stocks are best to buy right now?" It's a wide-ranging question, but one that we have answered… Our AskTraders stock analysts regularly review the market and compile a list of which companies you should be adding to your portfolio, including short and longer-term positions. Here are the best stocks to buy right now