What are Short-term Investments?
Short-term investments are those investments that have a maturity period of between 3 to 12 months. Also, investments with a maturity of up to 3 years are grouped in the category of short-term investments. The most common feature of short-term investments is that they can be quickly converted to cash. These options can, therefore provide a lot of liquidity along with ROI. All investment options have some risk. One of the biggest sources of risk is uncertainty.
A company may be leading in its industry now but in ten years to come it may struggle. New companies may become market leaders in the next couple years. Therefore, it becomes quite difficult to predict which long-term investments would remain successful over the next coming years and which ones with fail. With short-term investments, this uncertainty can be reduced. While predicting what is likely to happen in the next ten years, it is likely to predict what would happen within the one year. As a result, short-term investments are generally viewed as being less risky than long-term investments. In the investment world, there is a rule about the link between risks and returns. The greater the amount of risk an investment option has, the higher the returns it will offer. This translates to low risk options having lower returns. The fact that short-term investments are less risky means that they have lower returns compared to long term investments. It's advisable that one combines both short-term and long-term investments.
Top 3 Stock Broker Comparison
of 9 Stock Broker
IG Stock
Dep. Protection
50,000 GBP
of 9 Stock Broker
Interactive Investor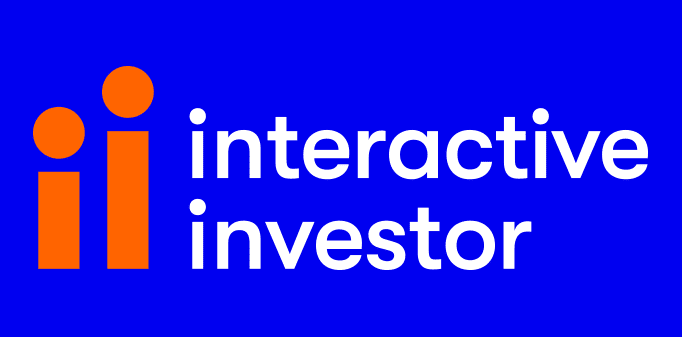 Custody fee
£9.99 monthly
Dep. Protection
50.000 GBP
Go to Broker
Risk warning: Capital can be lost. Terms and conditions apply.
of 9 Stock Broker
Calamatta Cuschieri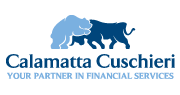 Go to Broker
Risk warning: Capital can be lost. Terms and conditions apply.
Features and Benefits of Short-term Investments
Within your investment portfolio, short-term investments protect your long-term investments. Stocks and real estate have a high return, particularly if they are left for a long period. The problem with these comes when you have a financial emergency that you need cash immediately. Without some sort of safeguard, you may be forced to liquidate your long-term investments that will sometimes be at a loss. The solution to this would be keeping short-term investments that are easy to liquidate in case an emergency comes up. While cash is the ideal buffer, it offers no interest. A savings account is much better, but still the interest is low. Short-term investments provide you with a way of maximizing your profits on assets that you need to remain more liquid as a protection against future problems. Here are some major characteristics of the best short-term investments.
Such investments have an average return rate of about 5% to 9% with most investment platforms providing about 6%.
On average, these investments have a time period of between one to five years and in some cases seven years.
This investment option has a payment that is paid once which is your originally invested principal.
The more a person invests, the better the ROI and ne value.
Investments can be grouped into high-risk and medium risk investments with a few of them offering zero risk of return.
Types of Short-term Investments
If you are looking for the best short-term investments UK, then you would want to consider the following. They are basically grouped into low risk, medium risk, and high-risk short-term investments.
Bullion
Silver or gold bullion is another brilliant idea for best short-term investments. This type of bullion can be purchased in government-minted form and can also be in the form of certificates. Just like the stocks, you will need to keep a watch on the selling and buying price. But, gold has peaked and will fall swiftly soon. It is at a seller's market, therefore if you want to invest in gold, you should wait until the price has gown down. The aim of buying bullion is to purchase when the prices are low and sell when they are high. But predicting the markets is not an easy thing. Precious metals are viewed as being a long-term investment meaning that if you can buy when the market is at its lowest, then it would be good. Bullion operates differently than equities and other investment commodities, which makes it a gainful hedge against losses in other types of investments. It also has many other attractions that make it a permanent and meaningful asset. When buying bullion, ensure that you invest with a supplier that has a liquid market that is transparent for buying back bullion at favorable rates that are not disadvantageous to the investor.
Medium Risk Investments
These are in forms of schemes and funds. They are managed by leading financial managers and the returns are fixed and assured up to a certain extent. Such platforms also feature sharing of profits and bonus benefits which are determined by the performance of the portfolio, the general economy and markets.
Debentures and bonds are other forms of securities that companies and corporation use in addition to stocks and shares. The debentures and bonds are both I-Owe-You tools where the investor deposits some money with a company and let the profits accumulate. The full amount is then returned once the maturity period is reached. You should note that some of these securities are publicly traded via stock exchanges. When it comes to funds, are professionally managed such as common mutual funds, short-term investment funds, annuity contracts, and collective investment schemes among others. Debentures offer you with some major benefits and securities. The cost of a debenture is relatively lower than that of shares, you also are guaranteed interest even if there is loss in the company thus you bear no risk, and the interest you gain from debentures is tax deductible and hence it saves on income tax. You only need to invest some cash into these plans and enjoy the returns. Such schemes offer a good, fixed rate of return over investment (ROI). The investors also enjoy the benefits of bonus and the profits gained by a well performing portfolio.
Short-term Investments with High Returns
As a general rule, the longer you invest your capital, the greater the returns you will get. There are several other options that help you achieve the same goal of high returns but they will require that you invest for at least more than 10 years. But supposing you want money within a period of three years? Short-term investments will play a significant role in this case. While investing in bonds and stocks is one way of achieving the same, it is associated with many risks. In this case, you have other alternatives like high-yield bank accounts that are a type of short-term investments with high returns. Such investments methods provide you with great return on investments (ROI).
Corporate bonds are offered by various corporations, ranging from manufacturing to blue chip companies. In most cases, these bonds pay more than the government bonds and are a good option for anyone who wishes to invest for a short period. One thing that you must however remember is that the more credit worthy the corporation is, the lesser the rate of interest it will pay. A corporate bond is a contract between the corporation and an investor. The investor agrees to lend the corporation some amount of money for a given period at an agreed interest rate.
Municipal Bonds
Municipal bonds are offered by the local or state government and are released for the purpose of building projects such as schools, highways, and others for the improvement of the public facilities. These types of bonds offer you with a good alternative if you are looking for income where you will be paying lower amounts of taxes. These bonds are classified into broad categories: general obligation bonds and revenue bonds. Revenue bonds are issued for to persons with the ability to charge fees or come up with other charges based on the public project that is being financed. An example of these bonds is revenue to finance the building of a new stadium, the money that is collected from selling tickets, concessions sales and parking fees would be used to pay the interest payments and initial capital of the issued bonds. General obligation bonds are given to bodies that cab levy and collect taxes. The fact that these entities can levy and collect taxes, the bonds are issued to be used freely by the public such as prisons, schools, fire rescue, and government constructions. Municipal bonds can be bought from investment firms or the municipality. They offer you with high returns at a lower risk.
Government Bills and Notes
If you are interested in quick returns, the government bills and notes offer you with a good option. They are low-risk investments that are guaranteed by the government. The greatest advantage of these investments is that they mature quickly, usually over a period of between one to ten years. The treasury bills have a maturity period of one year while the treasury notes have a maturity period of between two to ten years. It is also possible to buy these bills and notes directly without paying any commissions. The main difference between the bills and notes is that the treasury bills are short-term loans that are offered with a maturity term of one year or less and are offered at a reduced price from the face value. Thus they pay their interests after they have matured. Bills can be paid directly at an online auction in increments of $100. Treasury notes on the other hand refer to securities that have stated interest rates paid on half yearly terms until maturity. The notes are offered by the government with either a noncompetitive or competitive bond, whereby investors taking the competitive bid, specifying the yield they desire, with the risk that their bids may not be approved.
Certificates of Deposit
Certificate of deposits are one of the best short-term investment with a good ROI. If you choose certificates of deposit as your short-term investment option, you will be required to keep the money for a specified time, usually between three to 60 months. The information on this method and the minimum amount you need to deposit can be found from the bank. Certificates of deposit are a safe option and depending on how long you wish to keep the money, they can bring a higher return on investment than money markets. These are a good type of short-term investments with high returns since the deposits are insured by the Federal Deposit Insurance Corporation ensuring a risk free investment. Certificates of Deposits are also issued electronically and can be automatically renewed once they reach maturity, which provides you with convenience. They have many maturity periods and have different currencies options. The only downside of this type of investment is that your money will be locked for a specific period of time and you cannot withdraw the money until the maturity period has reached, as you will incur a penalty. Apart from the penalty, CDs are a good investment option for anyone looking for a low risk short-term investments in UK.
Exchange-Traded Funds
If you are searching for insistent short-term investments with high returns, you need to consider the exchange-traded funds. Exchange-traded funds are index funds that have been developed to keep track of an index, such as bond or stock index.
One advantage of exchange-traded funds is that one fund can take up hundreds to thousands of bonds or stocks. This allows you to get much more diversification than when trying to purchase individual bonds or stocks.
You can also choose specific sectors of the market to in which you desire to invest. These funds are also managed by professionals meaning that you don't have to spend your time monitoring the particulars of your investment.
Another advantage of exchange-traded fund is that their expense ratios are lower than those of an average mutual fund. When selling or buying an exchange-traded fund, you will pay the same commission to the brokerage as you would pay for any regular order.
This makes it a favorable investment. The problem with Exchange-traded funds is that they are not guaranteed investments and they are not protected by insurance like CDs or savings accounts. It means that the likelihood of you losing the money is quite high.
Conclusion:
The Best Short Term Investments in 2019
Short-term investments offer you quick investment turn around. While there are so many other ways in which you can invest, there is none that would be more profitable than short-term investments. They offer you many advantages that you will not get from long-term investments. Short-term investment offers you flexibility that is not common with long-term investments. It doesn't tie up your money for long period of time. It also offers you tangible results. It also offers high returns compared to most long-term investments. You can, therefore, count on short-term investments to deliver you with the best results. However, there is need for you to be wise on the type of short-term investments UK in which you want to invest and also ensure that you have adequate knowledge about the different types of short-term investments and their levels of risks and avoid loses.