Benefits of a Forex Demo Trading Account
It's a crucial step for all beginners to start trading on a demo account, and to switch to a real account with micro lots as soon as possible. If you've never traded before and don't know how a price-chart looks like, then demo trading is the natural first step to become a participant in the world of financial markets. However, you should bear in mind what is the main purpose of demo accounts – to get familiar with the trading platform and trading itself.
Most brokers offer demo accounts today, and you can sign-up for one in just a few minutes. After that, you're ready to make risk-free bets on the Forex market and see how your trades would perform. Any mistake you make won't cost you a dime, which is the beauty of demo accounts. However, many traders are demo trading for a long period of time and miss the benefits of real accounts this way. And in this stage, the main benefit of real accounts is not the ability to make profits, but to feel and cope with the emotions while trading with real money. This is something a demo account can't give you – feeling the greed and fear when placing real trades.
Top 3 Forex Broker Comparison
of 26 Forex Brokers
Pepperstone
Currency pairs
70 Currencies
of 26 Forex Brokers
GMO Trading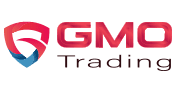 Currency pairs
60 Currencies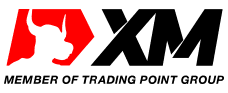 Currency pairs
55 Currencies
Test Your Strategy with a Forex Demo Trading Account
What a demo account can give you, however, is the ability to develop your trading strategy and trading plan in a risk-free environment, build the habit of keeping a trading journal and learn risk management without risking real money.
In addition, you have the freedom to explore and try all features of your trading platform while demo trading. This is the perfect time to learn how different market orders work, like stop and limit orders, and to learn the basics of charting and technical analysis. Remember, it's always better to learn from mistakes on a demo account than on a real account.
Perhaps the most important advantage of demo accounts is that it offers a risk-free way of testing a trading strategy. Even if you're already on a real account, chances are that you would like to test a new trading strategy from time to time – and for that objective you still need to go back to a demo account.
While demo trading, make sure to fine-tune your trading strategy to get the perfect entry and exit points, and develop your risk management guidelines to squeeze the most out of your virtual profits. You won't be profitable on every single trade, but over the long-term and over a large enough number of trades, your strategy and risk management should be able to return profits.
How to Backtest Your Trading Strategy on a Demo Account?
Many popular trading platforms, such as MetaTrader, have an integrated backtesting feature to analyze how a strategy would have worked in the past. However, in order to use MetaTrader's Strategy Tester you'll need to code your strategy in the MQL programming language, which means it needs to be in the form of a so-called "expert advisor" and have technical entry and exit points. While it's a never-ending debate whether EAs work or not, this article focuses on how to improve your personal trading skills without the use of trading robots.
Fortunately, there is also a way to manually backtest your trading strategy on a demo account. If you're using MetaTrader, simply scroll the chart to some point in the past, select the desired timeframe and press the "F12" button on your keyboard. This keyboard shortcut will move the price-chart bar by bar, which allows you to test your entry and exit points over a large historical dataset in a relatively short period of time. This is very similar to Forex trading simulators, which also offer a fast way to backtest and practice trading. However, keep in mind that Forex trading simulators also offer additional features for practicing which are not included in the MetaTrader platform.
Develop a Trading Plan
By combining your trading strategy, risk management, money management and other important trading tools you get a complete trading plan. A trading plan has the main purpose to exclude emotions from trading as it generates strict and precise rules for entering and exiting trades. That's why you need a trading plan in the early days of your trading journey, and a demo account helps again in this regard.
Use the time while demo trading to develop your trading plan so you get the most out of the markets. Your trading strategy – the main building block of a trading plan – should contain exact entry and exit rules for opening and closing trades. Trading is not gambling, and your strategy should be built around sound trading principles which also suit your personality. For example, if you don't have much time to follow the market all day long, you should consider picking a longer-term, trend-following strategy which can be based on trendlines or the break of previous higher highs and lower lows. Although the rules are completely up to you, make sure to backtest your strategy either manually or with a strategy tester as explained earlier in this article. The best way to go is to have a written trading plan, so you can get back to it whenever you need to.
Don't Forget About Risk Management
Another often overlooked part of a trading plan is risk and money management. Even the best strategy won't provide consistent returns if your risk management is not up to the task. Stick to a precise risk per trade, such as 2%, and state your desired reward-to-risk ratio in order to filter out your trade setups.
By precisely defining the amount of risk that you're willing to take on any single trade, you can prevent large cumulative losses that would otherwise arise if you have a bad trading week or month. What would happen if you're risking 20% per trade and have 5 losing trades in a row? You would blow your account.
A reward-to-risk ratio – or R/R – is simply the amount of risk you're taking relative to the potential profit if the trade plays out well. For example, a reward-to-risk ratio of 2:1 means that you're risking $1 for a potential profit of $2. In Forex terms, that would equate to a 50 pips stop-loss and a 100 pips take-profit (or any other pip-values with a 2:1 ratio). If your trade setup doesn't provide those potential risk and profit numbers (depending on your R/R ratio), then skip the trade. There will be more than enough trading opportunities, so never chase the market.
Build the Habit of Keeping a Trading Journal
Finally, build the habit of keeping a trading journal while you're still demo trading. A trading journal should contain all the trades you take in the Forex market. At least, it should contain the currency pair on which you took the trade, the direction of the trade (long or short), the entry price, exit price, the result and the reason why you took the trade. The real value that a trading journal gives is the ability to reassess and fine-tune your trading strategy based on the results of your past trades. Filter out the losing trades (in a spreadsheet), and identify the mistakes you made which led to opening those trades. By taking regular retrospectives of your trades, you gain valuable insight into where you need to improve your trading. If you build the habit of regularly keeping a trading journal while demo trading, you'll find it much easier to improve your trading performance on a real account.
You might find it hard to keep track of all your trades on a demo account, especially if you're a newbie. But keep in mind that 90% of inexperienced traders blow their trading account in the first three months of real trading.
You don't want to be part of that statistic, and you surely don't want to make the usual mistakes of beginners. Keeping a trading journal is an effective way to spot your mistakes and improve your trading performance.
How Long Should You Trade on a Demo Account?
The most interesting question for demo-traders is how long should they practice Forex trading before switching to a real account. While this obviously depends from trader to trader and their learning curve, most trading mentors agree that you should demo trade until you feel completely ready to risk real money. This is for sure a vague answer, and the period really depends on your personality, risk-tolerance and dedication to master the art of trading.
Now, let's clarify this a little bit. Feeling completely ready to risk real money means that you know all the features of your trading platform and how to use them, you have opened dozens of trades and are able to stay at least break-even, and you have learned how to analyze the market in a correct way that suits your trading style. You don't have to double your demo account before being ready for a real account – this is another common mistake that newbies make. A demo account doesn't involve real emotions as you are aware that you are risking and making virtual money. Being able to control your emotions is the key to success, and only a real account gives you the opportunity to learn how to handle them.
Follow These Steps Before Opening a Real Account
Basically, there are three steps that you should follow before you're completely ready for a real account. The purpose of these steps is to ensure that you have gained enough trading experience not to blow your real account in a matter of days.
Step 1: Demo-trade until you feel completely ready for a real account, i.e. you have mastered your trading platform, you are able to stay at least break-even, and you know how to correctly analyze the market.
Step 2: Start with a very small real account. Most brokers offer very low initial deposit requirements, so you can open a real account with only $100. Trade micro and mini-lots ($0.01 per pip) to get a feeling for your risk tolerance, identify your emotions when a losing and winning (most commonly fear and greed), and start controlling them by sticking to your trading plan.
Step 3: Now that you've started trading on a real account, aim to double it before you invest more funds into your trading account. This is a vitally important step – doubling $100 to $200 involves the same trading skills as doubling $10k to $20k. If you're able to double a small account, you're ready for the big deal.
Conclusion:
Demo Trading Account
A Forex demo trading account is a great way to practice Forex trading in a risk-free environment. Most Forex brokers offer demo accounts nowadays, and this article explained how to use them to your advantage. Use the time while demo trading to develop your trading strategy and trading plan, outline your risk and money management and build the habit of keeping a trading journal.
Similar to Forex trading simulators, you can use your demo account paired with a MetaTrader platform to manually backtest your trading strategy. Simply scroll over your chart to a previous date, and press "F12" on your keyboard to move the chart forward bar by bar.
However, the most important drawback of demo trading is that it doesn't reflect the emotions which are otherwise present when trading with real money. That's why you need to switch to a real account as soon as you feel ready to do so.
Once you feel completely ready for a real account, start with a small initial deposit and begin to control your emotions by sticking to your trading plan. Only when you're able to double your first real account (with controlled risk – trading is not gambling), should you invest a larger sum of money and enjoy the world of currency trading