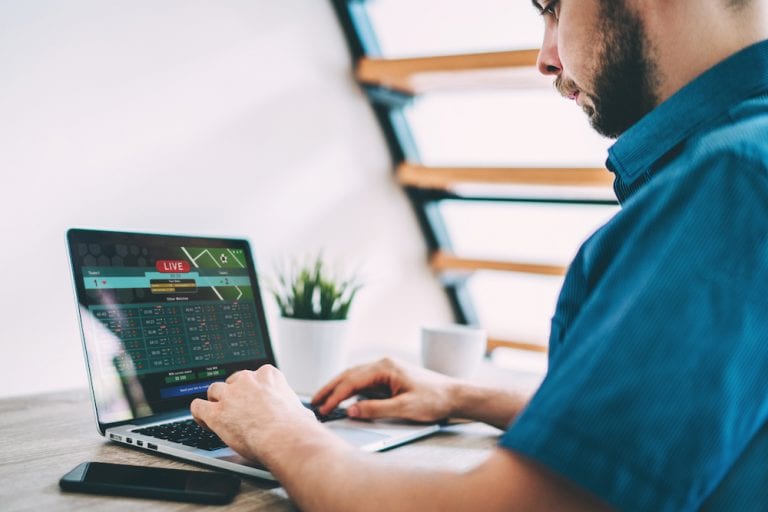 There may come a time when you are considering whether to delete your Football Index account, and you don't really know how to go about it. If you have typed 'Football Index close account' or similar into Google, then you may have found some answers, but we wanted to provide the definitive guide to closing your account right here with everything you need in one place.
Before you continue reading our Football Index delete account guide, ask yourself these questions:
Have you visited the Football Index Academy?
Have you fully understood the game rules?
Have you read strategy articles and visited the forum?
If you are not getting the returns you want on your trades, then you may find that some helpful information is already out there that can help you to transform your trading activity.
However, if you have other reasons for closing your Football Index account, then not to worry: everything you need to know is included in this article.
Where can I find Football Index's terms and conditions?
The easiest way to access the Football Index terms and conditions is to log out of your account and return to the homepage at footballindex.co.uk.
All you have to do then is scroll to the bottom of the page to the footer section, and under the 'Help' heading, you will see a T&Cs option listed.
If you are wondering how to close your Football Index account, click this and have a read through, because here you will find out lots of information regarding your rights and how to go about shutting down your account.
In the Football Index terms of use, you will be very interested in point 14: closure of accounts.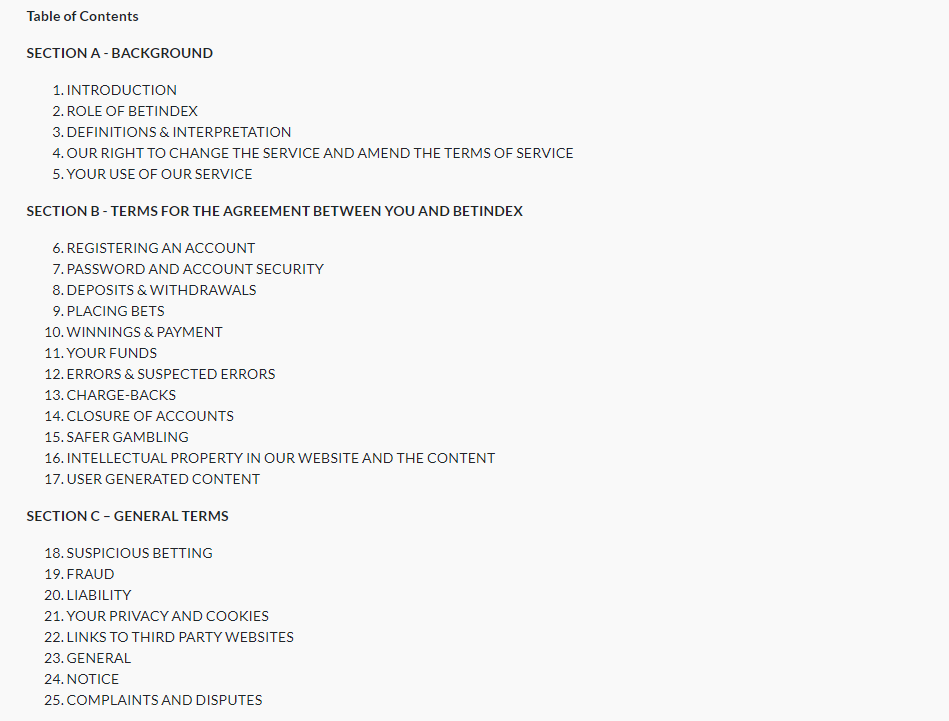 Do give this section your full attention and read it through, but for the sake of brevity, here are some key steps to follow when closing your Football Index account:
Contact customer support to close your account
Inactive accounts can incur a charge – don't just leave yours open
Accounts can be closed at their discretion
How do I contact customer services?
They've tried to keep it under wraps somewhat, but you can access the Football Index customer support team by first clicking on the 'Support' tab at the top of the homepage.
Give this a tap, and you will be taken to a full list of options when it comes to Football Index customer service.
You'll see a well-stocked FAQs section, which may just have answers to some of the questions you have been wondering about, but if you are adamant about closing your account, you will see all of the options for contacting the team listed: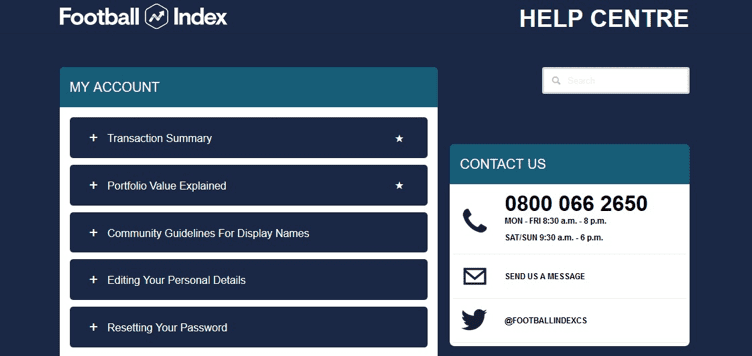 As you can see, the Football Index phone number, which links to a UK-based helpline, is listed alongside the opening hours of the office, and you can always contact the team directly via the dedicated Twitter account.
As far as a Football Index email address goes, there isn't an option for that. However, if you click 'Send Us a Message', then you can send a query to the team and they will directly reply to your email address – so this is certainly an easy option that won't leave you waiting in a queue on the phone.
What are the pros and cons of the Football Index platform? 
Just before you close your Football Index account, let's remind ourselves of the pros and cons of the platform.
Pros:
The most obvious is that this is a unique 'stock' market unlike anything else out there. You may have traded stocks and shares, crypto and fiat currency, assets and more, but never before have you been able to invest based on your football knowledge.
Additionally, if you are a sports bettor, you may never have traded anything before, and Football Index acts as a fantastic gateway to new markets that you might not have considered before.
With football betting, the results are absolute and instant. Did your team win? Did you guess the correct score, whether a player would score first, or if there would be a certain number of cards and corners?
Unique dividend payouts that enable you to keep your bankroll ticking over.
In Football Index's platform is that the value of your shares is determined by the supply and demand mechanics of the market, so if you invest wisely, then you will surely make a profit
An easy-to-use website that even novice traders will find a breeze, to free downloadable apps that enable you to trade on the move.
Cons:
Football Index only accepts card payments. This means that withdrawals can take up to 10 days to process, and in the 21st century, this is simply too long a timeframe.
Football Index should add more players to its database, particularly those that would enable new traders to enter the market with a lower risk because their valuations are lower. Not everybody has the capital to pay £6.55 per share on Lionel Messi, after all.
While there are definitely some question marks about Football Index, but remember that this is a brand that is essentially still in its infancy. When Football Index sorts out some of its 'backroom' issues, it will have a unique product on its hands that simply has not been produced by anyone else, anywhere.
Should I close my Football Index account?
If you're a football fan and you want to make your knowledge pay, then we would suggest that it might be wise to give Football Index a second chance before closing your account.
There are plenty of articles out there that can help you turn around your trading, and if you are frustrated by the website or app, then stick with it – for most, this is a new kind of platform that rewards those who give it time.
Yes, there are a few kinks for Football Index to iron out, but we have found the customer support team to be responsive and helpful so far.
The choice, of course, is yours, but don't be too hasty in closing your Football Index account.