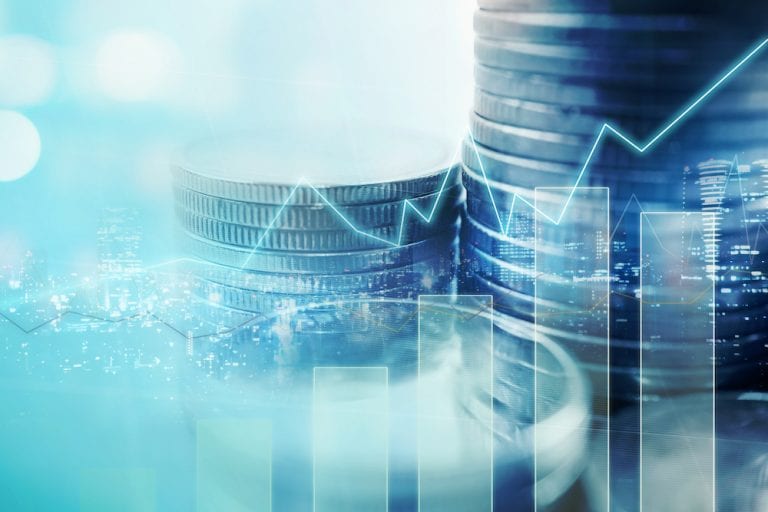 Sporting Index is one of the oldest spread betting companies on the market. The company has been around for almost 30 years in total, and over this time, it has managed to cultivate a huge amount of experience. Sporting Index claims to hold the largest market share of any spread betting company out there. It is quite easy for new customers to begin spread betting, with the education portal being one of the best in the industry. On the whole, the broker is making new customers feel welcome in a big way. There are a lot of different choices on offer at Sporting Index. The broker has made it clear that it does not want to only cater to experienced customers.
Sporting Index wants to make it easy for new spread betters to get on board. This is shown through the large number of different deposit methods that are available to customers, as well as the level at which it has set the minimum deposit. On the whole, it is designed to appeal to new and old customers alike. Why not check out our deposit guide that will cover all relevant information that you need to know about Sporting Index deposits?
What is the minimum deposit?
Customers at Sporting Index have a minimum deposit in place. On the whole, it is a very simple process to work out what the minimum deposit is. Sporting Index has placed a blanket £10 minimum deposit amount for all payment methods that it offers. This is different from a lot of other spread betting brokers, which often change the minimum deposit between the different payment methods that are on offer.
There is a slight difference with one of the payment methods when it comes to making deposits though. The credit card option includes a 1.5% charge on all deposits. This means that when using a credit card to make a minimum deposit, you will receive £10 in your account, but your card will be charged £10.15. This means that you are instantly at a loss when using a credit card to make a deposit. This will increase over time if you do not pay off your credit card charges in time.
This means that customers are advised to use one of the many other methods that are available at Sporting Index, as this will allow you to keep your costs to a minimum.
What deposit methods can I use?
There is a wide range of different deposit methods on offer to customers at Sporting Index. The most popular method of deposit – credit and debit cards – is available to customers. The broker covers the three main brands for cards, with Maestro, Visa and Mastercard options all available. As is usually the case with UK-based companies, it does not allow American Express to be used to make a deposit.
A bank transfer can also be used to make a deposit. This is different from the debit and credit card options. This is because a bank transfer does not appear in the website and customers will need to get in touch with Sporting Index to make a bank transfer. There are also no withdrawal options for bank transfers, so players using the bank transfer deposit option will have to find another method to carry out a withdrawal.
Sporting Index also offers customers the ability to make a deposit with an e-wallet. This is in stark contrast with other spread betting brokers on the market. Sporting Index offers Skrill and Neteller as choices to customers. These are two of the biggest e-wallets on the market. The e-wallet deposit is generally the fastest method available to make deposits. This matches up with how fast it is to make a withdrawal with an e-wallet.
How do I make a deposit to my Sporting Index account?
There are a few different steps in place when it comes to making a deposit to your Sporting Index account. This is because there are multiple methods when it comes to making a deposit. For all of the different ways to make a deposit, you will need to make sure that you have signed up with Sporting Index. Once you have done this, your next step is to log in. Once this is done, you can easily begin to make your deposits.

Firstly, if you want to make a deposit using your credit or debit card, then you will need to make your way to the account tab on the Sporting Index website.
You then select the option to deposit funds on the menu.
This will then give you the opportunity to select the card that you want to use and input all of the relevant information.
Once you have confirmed the information, your Sporting Index deposit will be processed.
Visa and Mastercard also include an additional security layer where you will be required to enter a password. If you have never used the cards before, then you will need to create a password the first time you use it. If you have already, then just use the password you have already created.
If you want to use your e-wallet to make your deposit, then this is also quite an easy process. Firstly, you will need to follow similar instructions to when you made a deposit with your credit or debit cards. This will include making your way to the account tab and then selecting deposit funds. You will then be given the option to choose Neteller or Skrill to make your deposit. Whichever type of e-wallet you have, you will be able to make your deposit easily. If you do not have an account with either of these, then you can follow the links through the Sporting Index website to set up an account.

Customers are also able to make a deposit using a bank transfer at Sporting Index. This is slightly different from the other deposit options as there is no way to do it through the account tab on the website. Instead, customers will have to contact the Sporting Index customer support. Once you have done this and explained that you would like to make a deposit using bank transfer, the Sporting Index operatives will give you the bank details needed to make the deposit.
Are my funds protected?
Sporting Index is fully regulated by the FCA. This means that Sporting Index deposits that are made by customers are totally protected by the legislation in place. There is also additional regulation in place from the UKGC. This ensures that customers have a full range of protections in place for them when making deposits to their account. Sporting Index also uses DataCash for all transfers. DataCash is the market leader when it comes to online financial transactions and has a wide range of data protection initiatives in place. Finally, in relation to legal cover, Sporting Index also complies with all EU regulations in regard to data protection.
Sporting Index also uses the highest level of SSL protection that is available. The firm makes sure that it is up to date with all the advances in SSL technology, and this makes sure that the Sporting Index site is extremely secure. It means that data is fully hidden from anyone when it is being transferred over the site. On top of this, there is also additional encryption in place. This means that even if someone could see the information, it would be impossible to understand what it meant.
Conclusion
When you want to make a deposit at Sporting Index, it is generally quite an easy task. There is a range of different methods to make deposits, all of which ensure that the deposit is made safely and quickly. With the option of e-wallets, Sporting Index also offers more than a lot of other spread betting brokers do. It is, on the whole, a fantastic deposit system. Customers will see that the barrier towards making deposits is very low, and they do not need to worry about struggling to use the technology on offer.
The only real negative on show for Sporting Index deposits is that a bank transfer requires additional work that may impact on how long the deposit takes. Customers who want to use bank transfers might be put off by this, but the use of debit cards does mean that anyone who wants the deposit to be made from their bank has the option to do so. Because bank transfers are not allowed for withdrawals either, it might be a slightly less popular option.
Overall, customers are well covered by the Sporting Index deposit methods and will have very few issues when using the service. If you want to make a start on spread betting, then using the choices that Sporting Index has on offer is a very easy way to do so.
PEOPLE WHO READ THIS ALSO VIEWED: