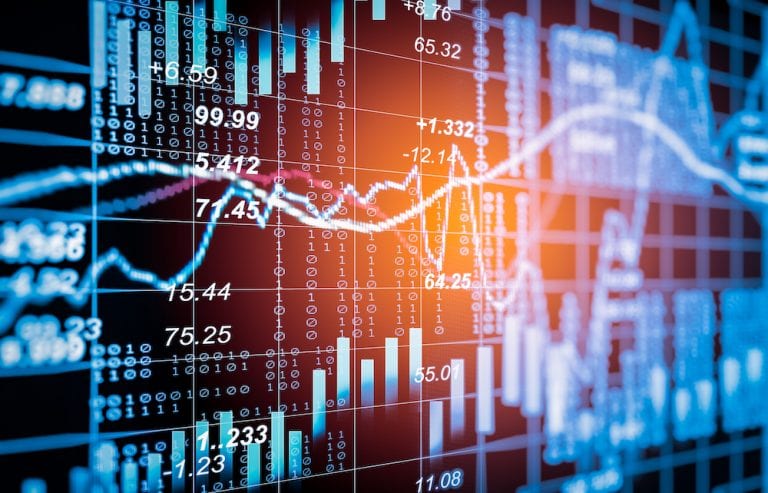 Online betting exchanges have exploded in popularity over the last number of years. Offering players an exciting cross between a traditional online sportsbook, and a live betting exchange, these platforms give players instant access to live markets where wagers can be traded in real time like stocks.
One of the most enjoyable aspects of these platforms is how they combine the strategy of sports betting, with the business acumen of live trading. To be successful on live betting exchanges, you don't just need to be able to accurately predict the outcome of a particular sports matchup, but also to be able to spot a wager that offers a potentially lucrative match up. This combines sports and financial know-how in a manner never seen in this industry before. It is precisely this unique combination that has kept players coming back for more since betting exchanges first arrived onto the scene a number of years ago!
Before We Get Started, Take A Look At Our Other Matchbook Guides:
However, once you've gotten to grips with your platform of choice and have built up a bit of surplus profit in your account, you will inevitably need to withdraw this from your platform. After all, what good are all your winnings to you if you can't actually get them off the platform.
This process isn't always as easy as it might seem, however. In fact, there are certain platforms out there that make it quite complicated to withdraw your funds from the platform, which causes many players to get frustrated.
This need not be the case, however, and in this guide, we will give you a complete overview of the withdrawal process on the Matchbook platform.
We will take you through the Matchbook withdrawal process from start to finish, so you won't ever have to worry about getting it right in the future. All you will have to do is to follow the steps set out in this article, and the funds will be in your account within a matter of days.
With that said, read on and get started today!
How do I make a withdrawal from my Matchbook account?
As you might expect from a platform as well designed as Matchbook, withdrawing from your trading account is a pretty simple process. When you get started, it will become immediately obvious that the design team at Matchbook have gone that extra mile to make the process as streamlined, efficient, and transparent as possible.
Firstly, before you withdraw any funds, you need to ensure that your account is fully verified.
Once you have verified it, usually by verifying your email and bank account details as well as providing some form of identification, you can then request a withdrawal from the platform.
To get the process started, you will first need to navigate to the main page of the Matchbook website, and login using the box at the top of the page.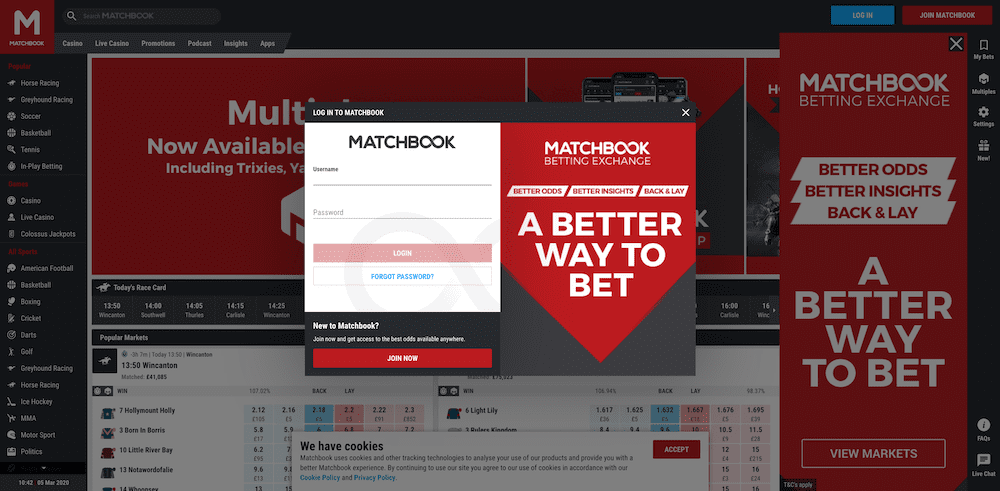 Once you have completed the login process, you will then get taken straight to your account homepage, which will give you immediate access to the various withdrawal and deposit options available to you.
To get taken straight to the withdrawal options, simply click on the "Account" tab, which will then present you with a  link to the "Deposit/Withdraw" section of your account. Click on this to get started.
In the withdrawal section, simply select which withdrawal type you wish to use. Your choice here will depend on what method you initially used to deposit to the platform.
Once you have selected the proper withdrawal method, simply enter the relevant details and hit "Withdraw" to submit them.
After you have done this, the withdrawal request will be processed by Matchbook and then your chosen payment provider.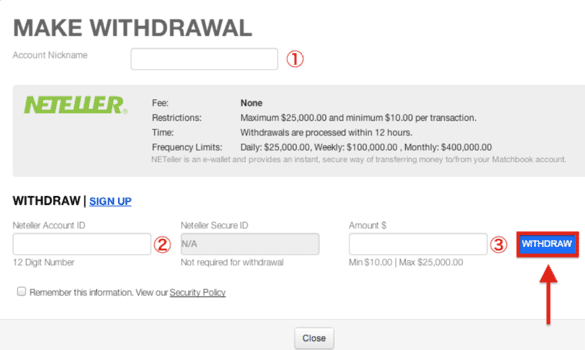 How long do Matchbook withdrawals take?
Once you have followed the above steps, you might be left asking yourself: How long does Matchbook take to withdraw?
Generally speaking, there is no set Matchbook withdrawal time and the length of time it takes will ultimately depend on the withdrawal method you have chosen. Matchbook aims to process all requests within six hours, although the transfer itself will take much more than this to fully complete.
Credit card, debit card and bank transfers take the longest at between two to three days, while online payment services are the quickest, often being completed in a matter of hours.
Overall, the processing time for withdrawals is very efficient, and Matchbook's minimum withdrawal times compare very favourably to the main competition.
What are the withdrawal fees?
Having gone to all the trouble of setting up the withdrawal, you might then be left thinking: Is there a Matchbook withdrawal fee?
The answer to this question will entirely depend on what withdrawal method you use, as the Matchbook withdrawal fee will be tied to this. As such, there is not a flat or set fee across the platform for all methods – your chosen provider may impose a fee, however. The platform reserves the right to impose a Matchbook withdrawal fee if the commission paid on your betting activity fails to cover the deposit and withdrawal processing costs that Matchbook incurs.
It is also important to note that Matchbook will not provide a foreign exchange service and any exchange will take place when the funds hit your chosen destination.
How do I cancel a withdrawal?
If for some reason you decide to cancel your withdrawal request, this is possible so long as the request is made before being processed.
Should you wish to do so, simply get in contact with the customer support team using the live chat box or via email and they can help you.
It is important to remember, however, that cancellation may not be possible if the withdrawal has been handed over to the transaction provider you have selected to use.
What happens if I have issues with my withdrawal?
A common issue that Matchbook users might run into relates to what is known as the 'closed loop policy', which is a policy Matchbook has in place to comply with 'Know Your Customer' and anti-money laundering regulations. Essentially, it means that you will be required to withdraw to the same source you used for the initial deposit. For example, if you made an initial deposit to your account using a credit card, you will be required to send your withdrawal to that same credit card. While this does seem like somewhat of a hassle, there are good reasons for having the policy in place, and it adds quite a lot to customer safety and protection. As mentioned, this is one of the most common issues users of the Matchbook platform run into, so if you attempt a withdrawal and it runs into an issue, this could be the reason. If this does happen to you, your best option is to immediately get in contact with a member of the Matchbook customer support team and they will be able to help you from there.
Beyond this, it is quite rare for users to run into issues or errors with their attempted withdrawals. However, if you do happen to hit a stumbling block, the best thing to do is to get in contact with a member of the customer support team. The most efficient way to do this is to use the live chat feature located in the toolbar on the lower right-hand side of the website. This will give you instant access to a member of the customer support team, with an average response time under 30 seconds! Simply let them know what the issue is, and they will be able to direct you as necessary.
Conclusion
There are few industries around that have undergone as rapid a transformation as the online betting and trading industries. Access to high-speed internet has truly revolutionised the industry, and now punters from across the world can make wagers in an instant on live sporting events playing out all around the world with minimal effort.
In this environment, numerous providers have stepped onto the scene, hoping to capitalise on the massive surge in new players. Amongst these, there are relatively few who offer a truly great product.
This is not the case for Matchbook, however, which offers one of the best services available. From the ground up, this is a platform clearly designed with the player in mind. You would be hard-pressed to find a more usable platform. It is clear that player experience has influenced the design choices made at every step along the way.
Overall, this means the Matchbook platform is a joy to use. From setting up your new account and making that first deposit, to eventually withdrawing your winnings when the time comes; Matchbook is a truly fantastic platform.
PEOPLE WHO READ THIS ALSO VIEWED: