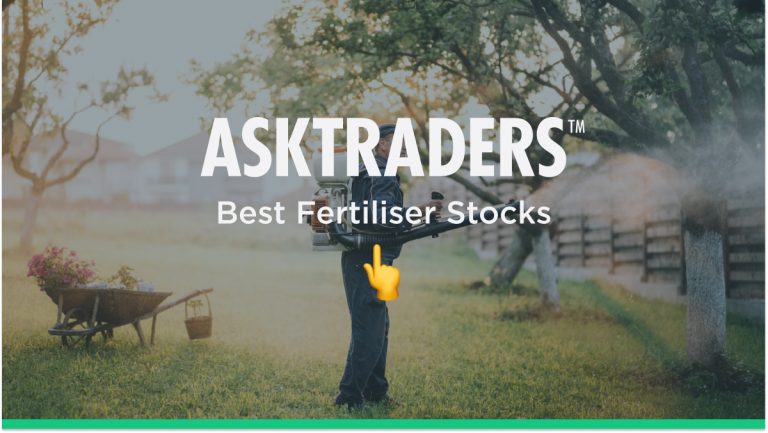 Some of the fertiliser stocks may not be household names right now, but the increased attention the sector is gaining means that the situation could soon change. Tapping into the trend early could set you up to benefit from the commodity supercycle which is forming, and our team of experts will show you how.
Best Fertiliser Stocks to Buy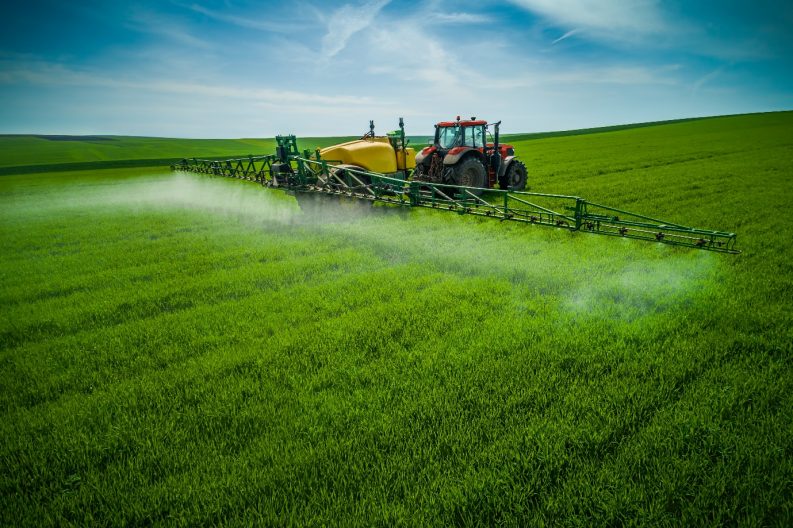 Canada based Nutrien is one of the big players in the fertiliser industry and has a market capitalisation of C$56bn. Therefore, it can expand production to take advantage of a global shortage of supply of fertilisers.
It's particularly strong in the potash market. Given that Russia and Belarus are the second and third largest producers of potash, the extra supply from Nutrien looks set to be snapped up by buyers. Nutrien is expecting to sell up to 14.3m tonnes of potash in 2022, a record for the firm. This has resulted in the consensus earnings forecast for 2022 being upgraded by a staggering 28.5%.
Nutrien Limited Share Price Chart 2019 – 2022 – Supporting Trend Line
Source: IG
The Nutrien share price has already responded to the firm's potential to boost productivity and take advantage of record prices. There is still some way to go, and with geopolitical risk on the increase, the NTR stock price justifiably commands a premium due to its operations and its target market being based in North America.
Any pullback to the supporting trendline, which dates back to 2020, would be an opportunity to buy the dip in stock with excellent long-term prospects.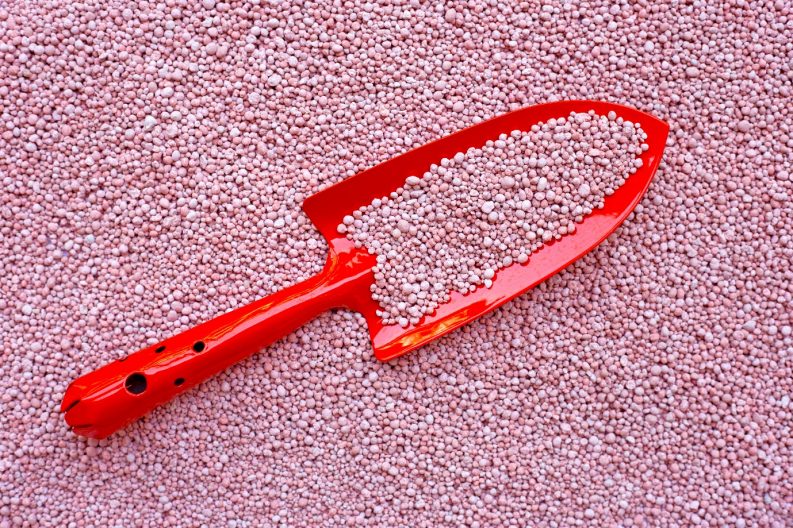 123RTF
Like Nutrien, The Mosaic Company was already generating returns for investors before the Ukraine-Russia conflict started. The recent spike in price reflects how the global demand for its products is locked in, and the client base is diversified thanks to the firm selling its products in more than 40 countries worldwide.
If you're wondering is MOS worth buying, then one thing to factor in is that returns are likely to come from capital growth rather than dividend returns. The current dividend yield on Mosaic stock is below 1%, but the P/E ratio is an attractive 9.35 even after the recent surge in the stock price.
The Mosaic Company Share Price Chart 2019 – 2022
Source: IG
Any decision to buy Mosaic would be supported by the long-term trendline support, which currently sits in the region of the $40 per share price level.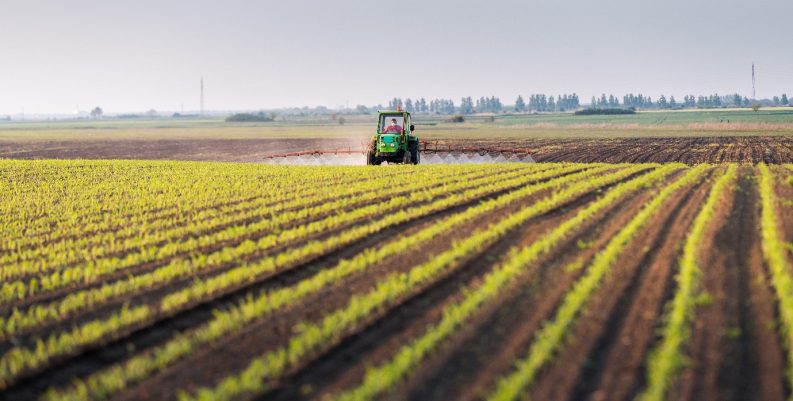 123RTF
The share price of CF Industries has benefited from recent events in the global fertiliser market, but the firm also offers exposure to other growth industries, including clean energy.
CF Industries is the largest ammonia producer in the US and is making headway into the green and blue ammonia market, which is seen as being more sustainable. The innovative Donaldsonville Complex is expected to come online in 2023 and is North America's first commercial-scale green ammonia production plant. The firm also produces nitrogen fertiliser and hydrogen products used by firms to minimise carbon emissions.
CF Industries Holding Inc – Share Price Chart 2019 – 2022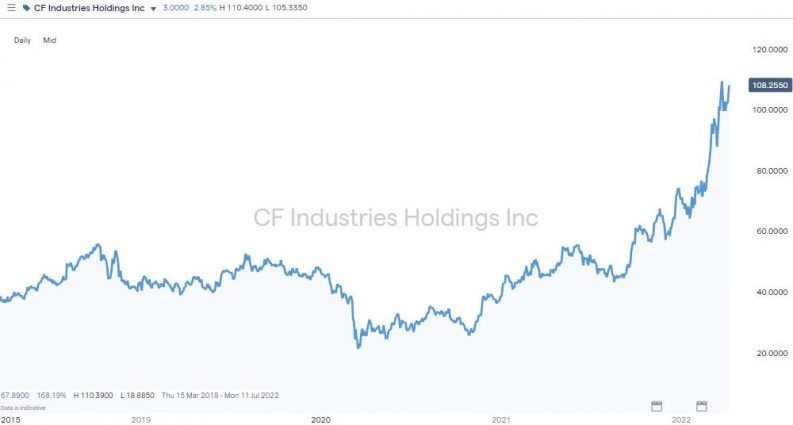 Source: IG
CF Industries has strong fundamentals, making it an attractive proposition even after the recent share price rise. Its operating profit margins are just under 20%, the dividend yield is 1.52%, and a P/E ratio of 12.5 is exceptionally modest considering events in the sector.
Given the firm's exposure to the two growth areas of fertilisers and clean energy, it now looks like a great time to buy CF Industries stock.
123RTF
Buying shares in Hong Kong listed China XLX Fertiliser Ltd opens the door to profits from Asia's demand for agricultural products. Given the forecast population growth in that region, farmers will have to do whatever they can to get the highest yields, invariably using fertilisers.
The international listing of China XLX Fertiliser means it has only recently seen its share price take off. Some of the more prominent brands, which were the first choice for investors, have given an idea of where China XLX could be heading.
China XLX Fertiliser Ltd – Share Price Chart 2019 – 2022
Source: IG
China XLX Fertiliser Ltd is also one of the smaller firms in the sector. As with other small-cap firms, there is additional volatility in the stock price, so demonstrating patience and waiting for a dip can result in impressive returns. On 14th March, a pullback in the share price created an ideal buying opportunity followed by a super-impressive +59% price rally that took less than one month to materialise.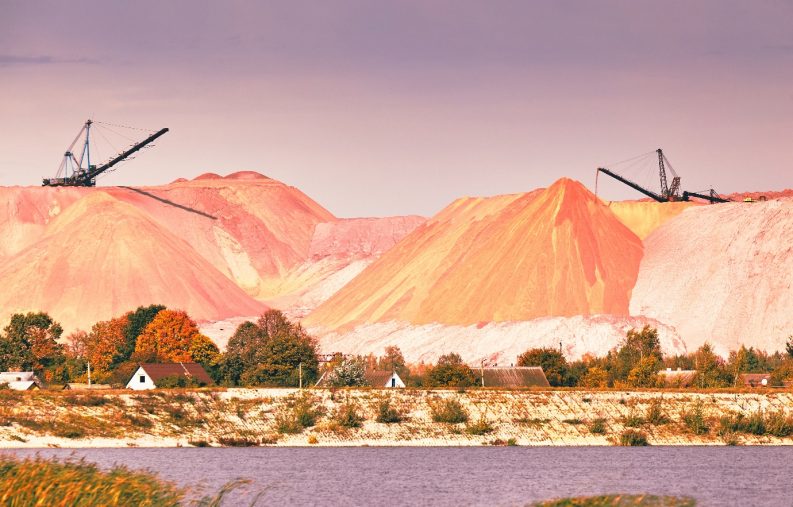 123RTF
Norway based Yara International is the world's largest producer of nitrate, ammonia, and complex fertilisers. It has a global client base, and possibly most interestingly for investors, it has so far lagged behind some of its peer group.
The relative underperformance stems from Yara finding itself traditionally positioned as a dividend stock instead of a growth stock. This tends to result in the stock attracting a different kind of investor, with pension funds, for example, taking long-term buy-and-hold positions mainly for the income returns. Recent events across the fertiliser market appear to be changing the perception of the stock, and buying Yara now would represent an opportunity to pick up a stock that is currently undervalued.
Yara International ASA – Share Price Chart 2019 – 2022
Source: IG
The dividend yield is an impressive 7.03%, and the P/E ratio of 10.39 means there is space for capital returns. The Yara stock price has recently broken through a resistance level dating back to 14th July 2021. It is now printing highs, making it an attractive proposition for those trading breakout strategies.
Why Invest in Fertiliser Stocks Now?
Fertiliser stocks are a hot topic in investment circles thanks to various factors coming into play at the same time.
Population Trends
Mark Twain might not have secured his reputation through his investment advice. Still, his famous quote, "Buy land, they're not making it anymore", perhaps explains why fertiliser prices are rising so dramatically. In fact, not only is land a finite resource but the amount set aside to be used for agricultural production is declining. On a global scale, cropped land per capita decreased continuously between 1961 and 2016, from approximately 0.45 hectares per capita in 1961 to 0.21 hectares per capita in 2016.
At the same time, population growth trends are measured in decades, not years, which means this situation is only heading in one direction and for some time to come. The only way to square this circle and feed the world's growing population is to ensure each unit of land is more productive.
Supply Side Issues
The raw materials of the fertiliser industry are concentrated in specific locations and transporting them to customers has now become harder thanks to increased geopolitical risk. Russia, for example, is a major player in the fertiliser industry, producing nitrogen, phosphorus, and potash. It exports almost 50% of its fertiliser-grade ammonium nitrate.
Inelastic Demand
The term inelastic demand refers to the market for a product remaining strong even when the price increases. The end product of the fertiliser industry, food, is one of the most inelastic. That means additional costs incurred by fertiliser manufacturers can be passed on further down the chain.
How to Buy Fertiliser Stocks Online
1. Research Fertiliser Stocks
Investing some time in research can result in long-term financial gain. A lot of the work is done upfront. Once you've considered earnings forecasts, dividend history, market share and potential market expansion, it's then largely a case of monitoring news on your stock pick to ensure the strategy is going to plan.
2. Find a Broker
Rule number one of successful investing is finding a reputable broker. Scammers operate in the sector, and if you sign up with one of those, you will most likely lose all of your funds. Reliable firms found on this list of trusted brokers are safe, and because they have been operating for years, they've had time to develop their platforms to give you the best possible start in the market.
When you're ready to add some fertiliser stocks to your portfolio, you'll need a broker with competitive T&Cs and a platform with functionality that supports your type of trading. Some specialise in the mobile phone trading experience and have developed state of the art apps. Others set out to offer the broadest range of markets. Our shortlisting of brokers has considered the pros and cons of the different firms and has checked that they are safe and secure.
3. Open & Fund an Account
Setting up an account is done online and takes minutes, and funds can be wired instantly. It's a straightforward process, and once you've provided your I.D., such as a driver's licence, you and only you will have access to the account. Convenience is the name of the game when it comes to sending funds. Most brokers support payments using credit/debit cards, bank wires, or ePayment services.
4. Set Order Types
If you want to optimise your trade entry point and manage risk, then stop-loss, take-profit and limit orders are ways to automate the price levels you trade at. These allow you to set up your portfolio and then take a hands-off approach to make your money work harder for you.
5. Select & Buy Shares
To buy the shares you want, simply navigate from your account to the trading dashboard, enter the number of shares you wish to purchase and click 'Place Deal'. You'll then exchange an amount of cash for a holding in a fertiliser stock which will go up and down in value in line with the market price. When the time comes to close out your position, simply reverse the process and crystalise your trading returns.
Final Thoughts
Navigate to one of these trusted brokers, and you'll find a user-friendly platform designed to support your fertiliser stock trading activity. Research and analysis on the platforms help you decide how your strategy plays out, and they have been designed to help you get set up and trading in the shortest possible time.