The International Energy Agency (IEA) calculates that dedicating just 2% of the world's 500,000 miles of coastline to power generation would meet over 16% of the world's energy demands.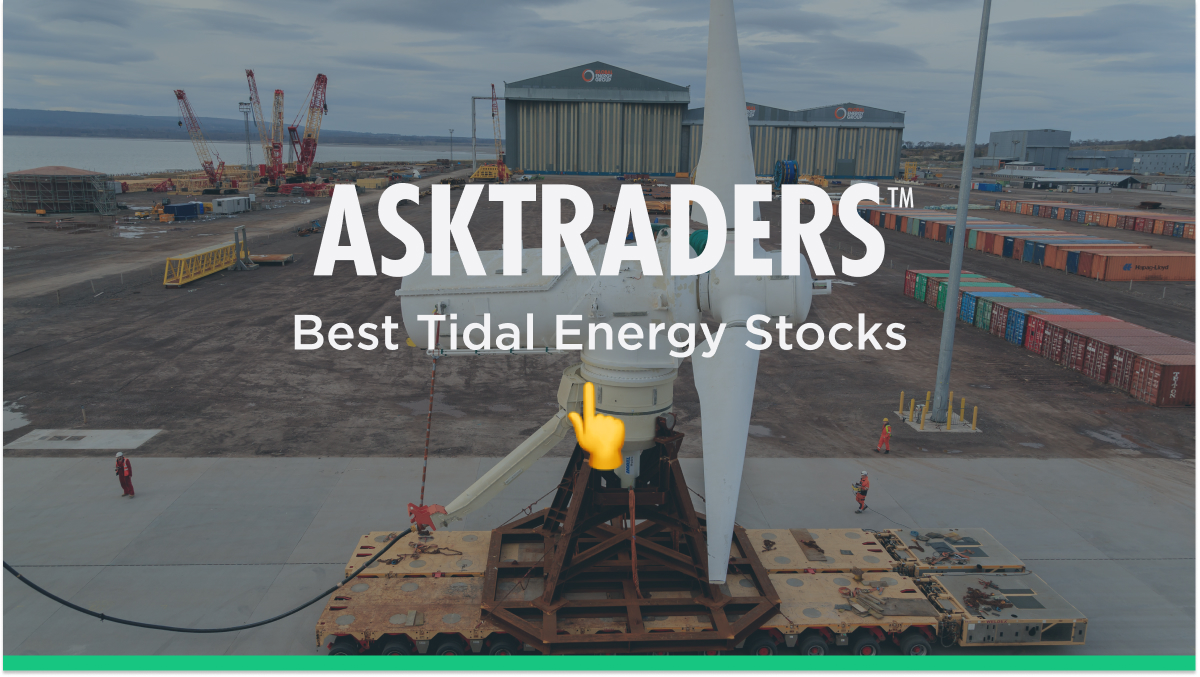 Hydro, solar, and nuclear power may have got a head start on tidal energy, but with governments and big investors going all-in on moving the world economy away from carbon-based energy, now could be the time to consider the best tidal energy stocks for 2023.
The below analysis has identified the firms with the best growth prospects or some competitive advantage. They currently offer a way into one of the hottest sectors in the market.
Tidal Energy Stocks 2023
There are four ways the sea's power can be harnessed to generate electricity.
Tides & Currents – Using dams across estuaries to convert the kinetic energy in the water flow into electricity
Waves – Harnessing kinetic and potential energy from waves using different forms of modular technology
Ocean Thermal Energy – generating power by exploiting the difference in temperatures between the worlds surface and deep-level seawater
Salinity Gradients – using chemical processes to turn the reaction between freshwater and seawater into clean energy
These respective processes offer significant potential, with the chief question for investors being how easy it is to develop commercially viable processes relating to each.
---
RELATED ARTICLES
---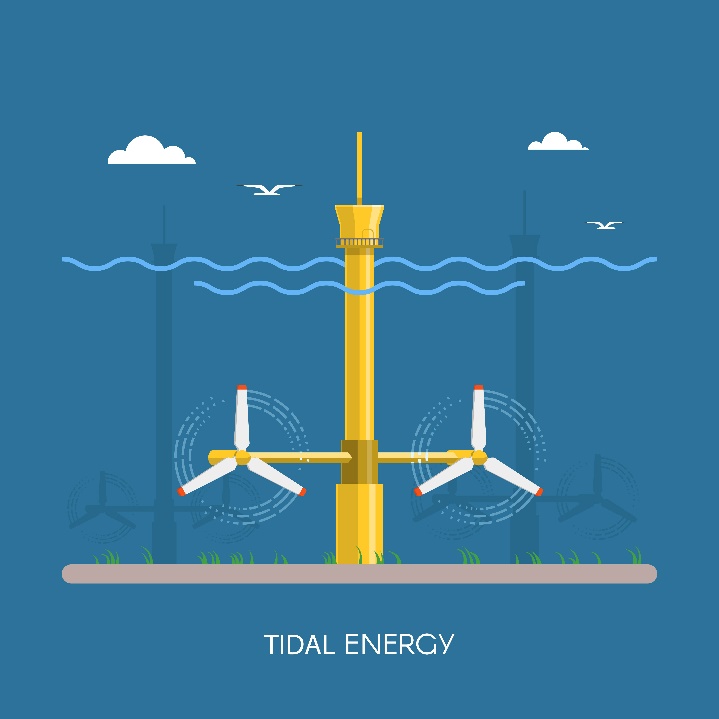 Source: 123rf.com
1. Ocean Power Technologies (OPTT)
As with some other stocks on this list, Ocean Power Technologies has recently experienced a slump in its share price. This is a painful experience for those who bought shares at higher levels, but for those who are new to the idea of investing in tidal power, it offers an opportunity to buy in at lower price levels.
OPT stock was trading above $30 per share as recently as 2018, and with the current price below $2, there is a fair amount of risk involved. The company's OPT PowerBuoy wave energy conversion product is theoretically scalable to hundreds of megawatts, and the Subsea Battery product stores energy in high capacity, zero-maintenance, and is environmentally friendly lithium-iron-phosphate (LiFeP04) batteries. The firm's intellectual property includes more than 60 patents, and several patents are pending.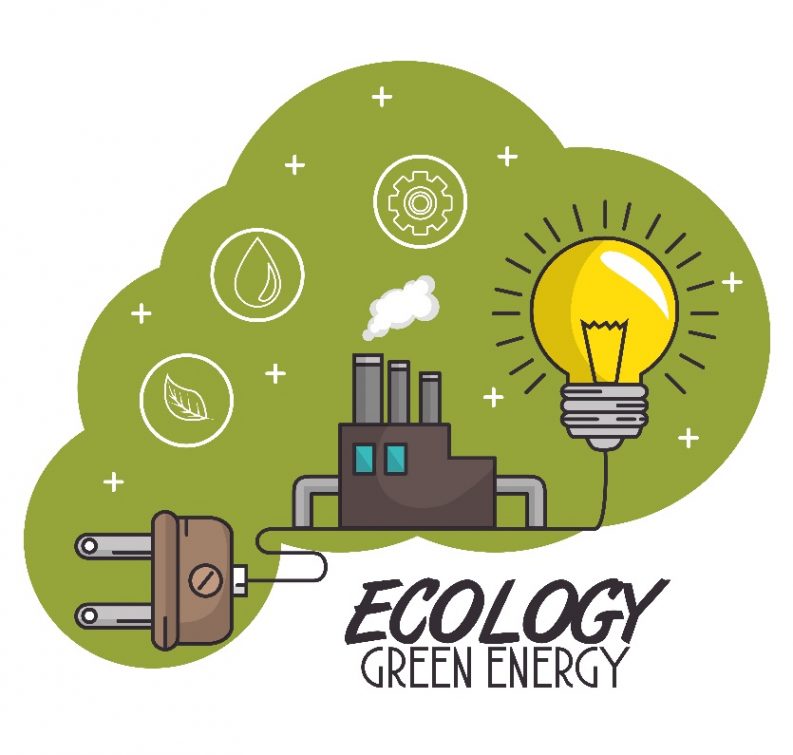 Source: 123rf.com
2. Carnegie Clean Energy Limited (CCE)
Australia based Carnegie Clean Energy Limited ended 2021 by securing new contracts and announcing new ways of reducing the costs associated with generating electricity from wave energy. The deal is secured with the EuropeWave Pre-Commercial Procurement (PCP) Programme. The competitive programme to advance wave energy will help the bottom line and allow the firm to test new and innovative models.
Carnegie's MoorPower™ product is a Scaled Demonstrator project being rolled out in conjunction with the prominent research institute, the Blue Economy Cooperative Research Centre (Blue Economy CRC). MoorPower™ is targeting the moored vessels and offshore vessels markets.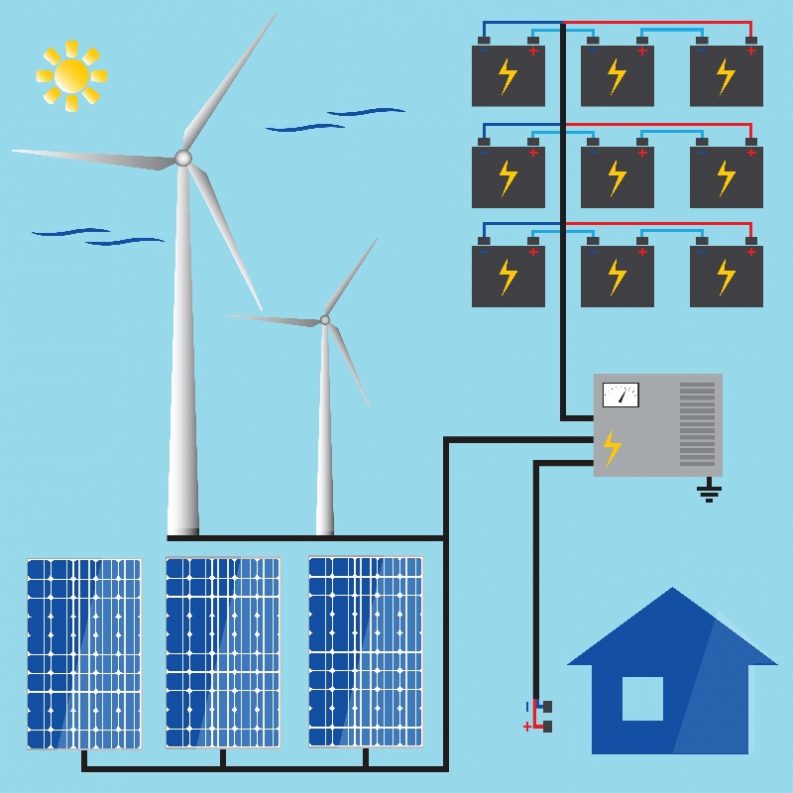 Source: 123rf.com
3. Gore Street Energy Storage Fund PLC (GSF)
The ground-breaking approach of Gore Street Energy Storage Fund has paid off in terms of returns to investors. It is London's first listed energy storage fund, investing in assets across the UK and abroad and is a crucial facilitator of renewable growth worldwide.
One of the technical barriers facing tidal and wave power is how to transfer and store the energy after it has been created. The fund has several operational assets up and running and multiple revenue streams in place. It's at the lower end of the risk-return spectrum and aims to generate a 7% annual yield for investors.
BEST BROKERS TO BUY ETHICAL STOCKS:
at the riskier end of the investment spectrum, and few experienced investors would consider going all-in on them. However, there is room for stocks with this risk profile in a balanced portfolio, and massive and irreversible changes to the way the global economy operates are driving the potential for long-term returns.
If you're ready to add some stocks with exposure to tidal energy's potential, then setting up an account with an online broker is an incredibly straightforward process. Registering for an account can be done within a matter of minutes, and the platforms have been designed to make it as easy as possible for retail investors to access the markets. Safety concerns are also considered: this list of trusted brokers includes those regulated by Tier-1 regulators, such as those listed below.
Tier-1 Regulators
The Benefits of Buying Tidal Energy Stocks
1. Helping the Environment
Buying shares in a tidal energy firm supports the clean-energy projects in which the firm is looking to invest. A strong share price can help firms restructure their debt obligations and divert capital towards innovative ideas rather than interest payments. It also gives a clear signal that the investment community supports the switch away from carbon-based energy production.
2. Investment Returns
Long gone are the days when a decision to buy tidal power stocks was based purely on emotional rather than financial considerations. Some of the stocks in the list have already experienced substantial increases in their value as more and more investors step into the market. As the inventions used to generate tidal energy come good, and the process becomes more commercially viable, the sector can be expected to attract more investment from institutional investors who would keep this momentum going.
Start Trading tidal energy Stocks Now
The increased interest in the tidal energy sector in 2022 has resulted in more brokers offering markets in more stocks in the industry. Brokers you might want to consider using include eToro, DEGIRO, and IG. These three are well-regarded in the investment community and have a track record of providing their clients with the tools required to succeed. The platforms have revolutionised the investment industry and offer a cost-effective way to implement short-term or long-term strategies.
If you're interested in buying tidal energy stocks but want to know more about the process involved, then this guide to buying shares in the sector goes into more detail. Alternatively, it might be worth considering Exchange Traded Funds (ETFs), a popular first step for beginners. ETFs are a convenient way to buy a basket of different tidal energy stocks with the click of one button. The fund style structure means that single stock risk is mitigated and can smooth out returns. This guide to the best sustainable ETFs for 2022 expands on the opportunities offered by ETFs.
People Who Read This Also Viewed:
FAQs
How can I find the best tidal energy firm to invest in?
A lot hinges on the type of technology each firm is looking to apply and to what extent its competitive edge can be used to make tidal power more commercially feasible. As a lot of the technology is still in the development stage, one approach which can diversify risk is to take smaller positions in a larger number of tidal energy stocks. That reduces the risk of a single stock position going wrong and derailing returns. It also leaves investors in a situation where they have more extensive coverage of the sector and more chance of backing a winner.
How easy is it to buy tidal energy stocks?
Once you've identified the tidal energy stock you want to buy, the process of setting up an account with an online broker is relatively easy. New accounts can be set up in minutes, and onboarding can be done using handheld and desktop devices. One safety measure to keep in mind is to ensure your broker is well regulated.
Will tidal energy stocks appreciate in value?
Nothing is ever guaranteed in the markets, but there is potential for financial gain. One of the neat aspects of investments in the green-energy sector is that even if returns aren't life-changing, there is an element of the decision helping to make the world a better place.