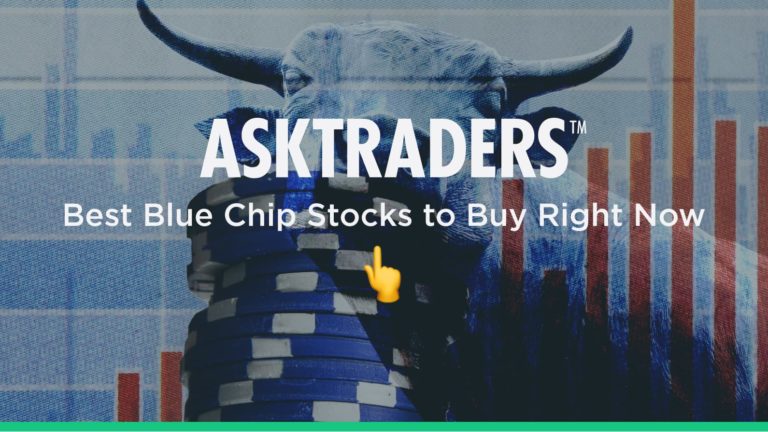 What are Blue Chip Stocks?
In this article, we are going to take you through the best blue-chip stocks to buy right now, but first, let's clarify the definition of blue-chip stocks or blue-chip companies.
A blue-chip company is a company with a national or international reputation. They are generally large well-established companies who have been operating for many years and whose earnings and overall finances are stable.
Think of companies such as Johnson & Johnson or Disney.
Best Blue Chip Stocks to Buy Right Now
1. Apple (NASDAQ: AAPL)
Apple is an enormous technology company, which I am sure you all know.
It's iPhone is the most widely used phone worldwide, while it also produces Mac computers, iPads and Apple watches. The company also has other offerings such as Apple Music, AppleTv iTunes and its App Store, which provide it with recurring revenue streams. Apple has a strong base of loyal consumers who jump at the chance to purchase new products when they are released.
Apple has a market cap of over $2 trillion, and its shares are currently valued at $122.25. Apple typically pays a dividend four times per year with its current dividend yield at 0.67%.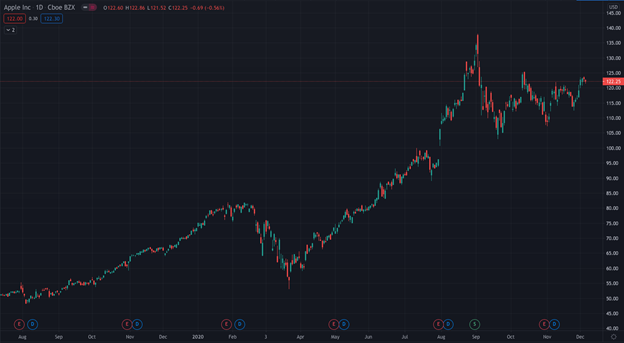 2. Royal Dutch Shell (LON: RDSA)
Royal Dutch Shell is a UK blue-chip company and one of the largest oil and gas companies in the world, involved in exploration, production, refining, and marketing.
Its market cap is well over $140 billion, making it the largest company on the London Stock Exchange, which it has been for several years.
Shell has its main focus on gas due to the shift towards the use of renewable energy, but it is still vital to understand that oil prices will impact its share price.
Its share price is currently trading at 1,402p while the current dividend yield for Royal Dutch Shell is 3.11%.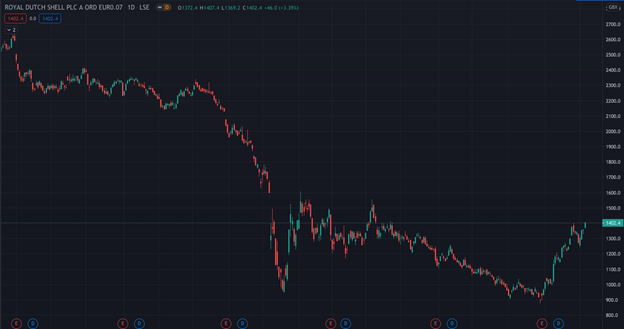 Johnson & Johnson has a variety of consumer products under its banner including Neutrogena, Band-Aids, Johnson's Baby Powder and Tylenol.
However, the majority of the company's revenue comes from prescription drugs and medical devices. The company is an enormous pharmaceutical business, and it is currently one of several companies working on a coronavirus vaccine.
Johnson & Johnson's share price is currently at $150.27, with a market cap of $389.98 billion and a dividend yield of 2.73%.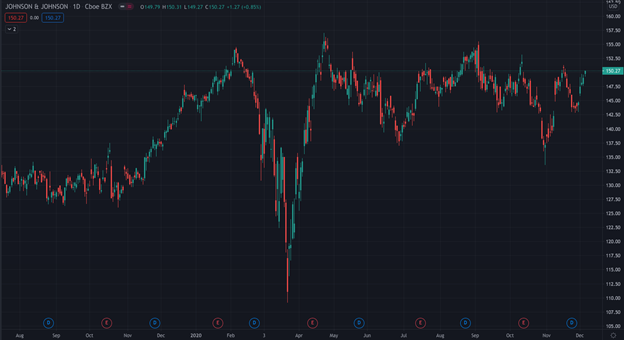 Best High Dividend Blue Chip Stocks
Coca-Cola
GlaxoSmithKline
AT&T
1. Coca-Cola (NYSE: KO)
Probably the most recognisable brand in the world, the beverage company engages in manufacturing, marketing, and the sale of non-alcoholic drinks. Some of its brands include Coca-Cola, Diet Coke, Fanta, Sprite, Powerade, and Schweppes.
The company is a leader in its industry and has navigated through market changes over the years without hassle.
Coca-Cola has been paying a dividend since the 1960s and has a current dividend yield of 3.15%, making it worthy of its place on the list.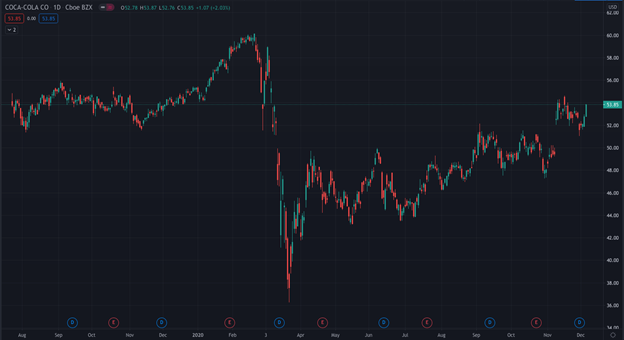 2. GlaxoSmithKline (LON: GSK)
Another UK blue-chip company, GSK, is a healthcare company which researches, develops and manufactures pharmaceutical medicines, vaccines, and consumer healthcare products.
GSK is another company currently developing a coronavirus vaccine, and it is now in Phase 2/3 trials.
The company's share price has fallen in recent months and is currently trading at 1386p with a market cap of $93.82 billion. However, with a current dividend yield of 5.22%, it certainly looks attractive when considering a high dividend blue-chip stock.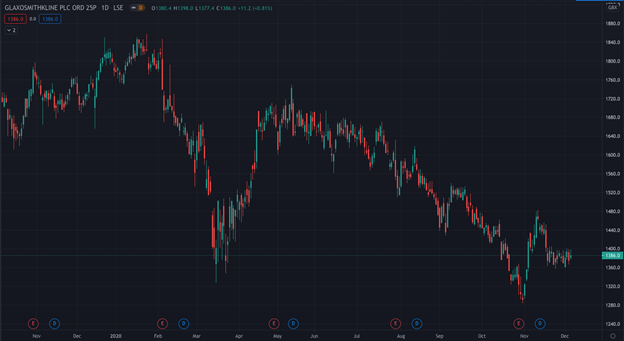 3. AT&T (NYSE: T)
AT&T is a company involved in telecommunications media and technology services. The company has names such as HBO, Warner Bros, DirecTV and U-verse under its banner as well as several regional cable and phone companies. The company is also one of only a few to offer 5G in the US.
However, it has faced some challenges in recent years with its products coming into direct competition with giants such as Netflix, T-Mobile and Disney.
Regardless, the company makes this list because of its dividend. Its shares are currently priced at $29.54, with a market capitalisation of $207.3 billion. When it comes to dividend yield, you will struggle to find a better blue-chip company than AT&T, who currently has a yield of 7.15%.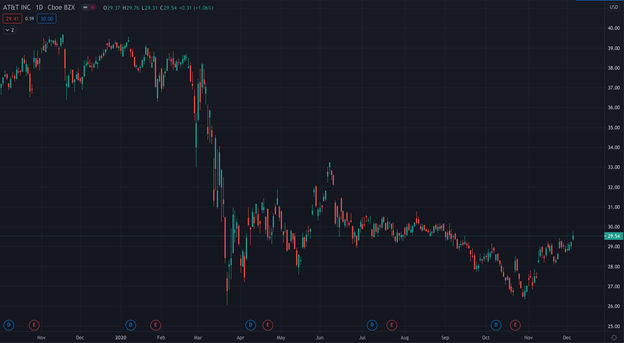 Why Invest in Blue Chip Companies
Blue-chip companies are seen as stable and are generally seen as safe assets to invest in. They tend to have a good cash flow, and if we see a market crash, they are usually among the companies to make a healthy recovery.
The average rate of return for blue-chip stocks is around 10%, meaning they are smart investments, regardless of whether you are an experienced or inexperienced investor. Knowing that the company has been able to navigate through challenging periods and still come out as one of the leading players within its industry is reassuring. They also typically pay a consistent dividend.
Blue-chip stocks are smart and reliable investments.
What to Know Before Investing in Blue Chip Companies
Even though the company you are investing in is a blue-chip one, you still need to do your research and understand what they do so you can make an informed investment decision.
Also remember that while blue-chip companies are considered safer investments, it does not mean that they won't experience negative periods. However, if they or the market overall see a downturn, the blue-chip company is likely to bounce back quicker.
Even if you are an experienced investor, you can still benefit from having one or a few blue-chip stocks in your portfolio.
How to Invest in Blue Chip Stocks
1. Research Blue-Chip Companies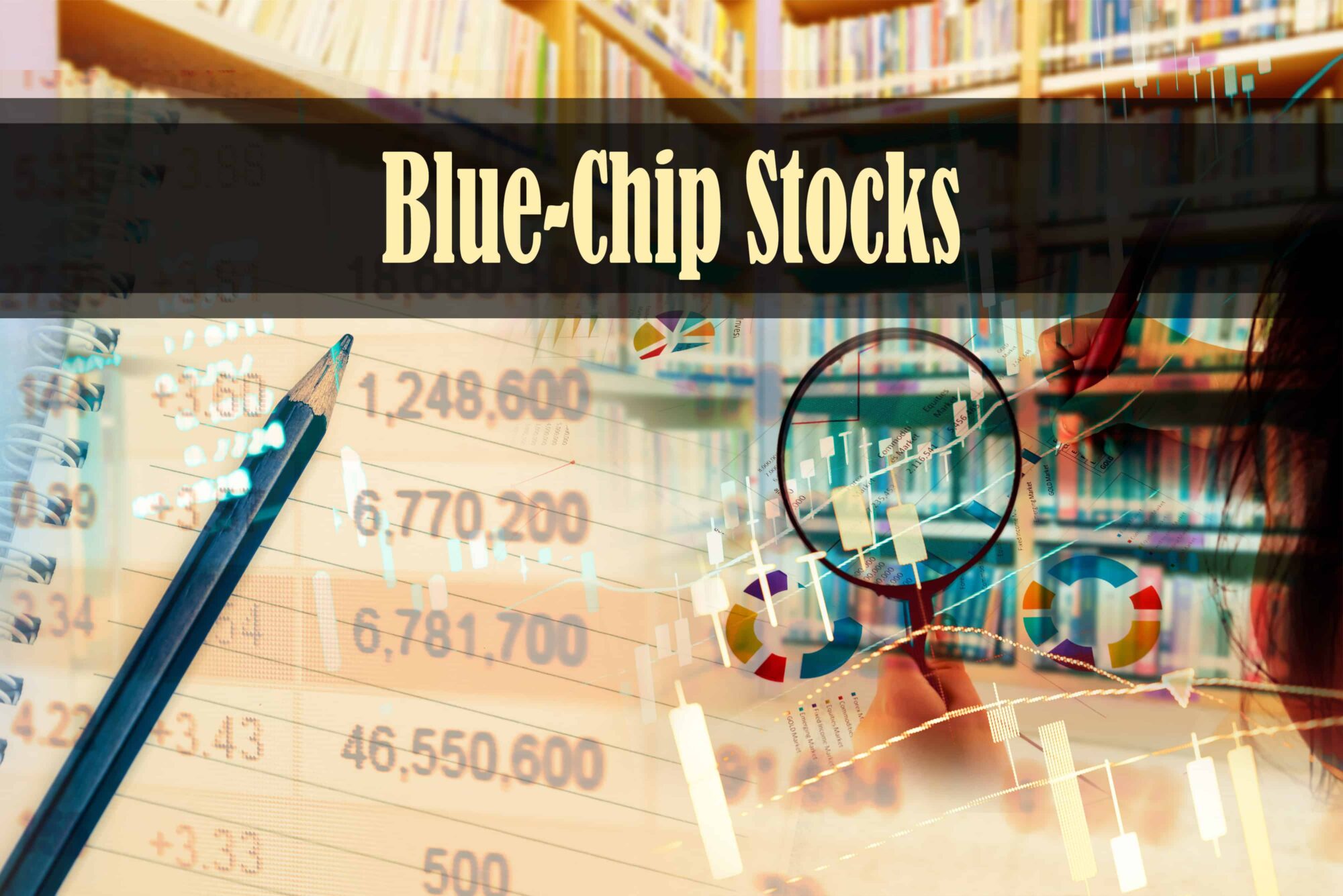 As mentioned earlier, although you are investing in a blue-chip company, and they are considered well known, it is essential to do your research still. Look at their recent earnings, dividend payouts, and any possible headwinds for the company. For example, if you feel the company may have issues with a product, then it may be better to wait and hopefully buy shares at a lower price then to enter a position immediately.
2. Find a Broker
Next up, you need to find a broker. The first thing you need to check is that they are regulated in your region, then look at whether they offer access to the market you want to invest in. Don't forget to look at aspects such as fees and minimum account deposits to make sure they are the right broker for you.
3. Open & Fund an Account
Now you know which company you want to invest in and have a broker, you need to deposit money into the brokerage account. The process is similar across most brokers, they will ask you for identification, and you will then be able to deposit funds into the account. The payment options usually consist of bank transfers, credit or debit card, or an eWallet such as PayPal or Skrill.
4. Set Order Types
Before you go and buy shares in the company, make sure you understand the different order types. There are a variety of different ways to enter and exit a position, so look into market orders, limit orders, stop-loss and take-profit orders.
5. Select & Buy The Blue-Chip Company's Shares
Once you have followed the steps above, you are now ready to select and buy shares of the company you want to invest in. Make sure you have a plan on the amount you want to risk and where you want to enter and exit in different scenarios.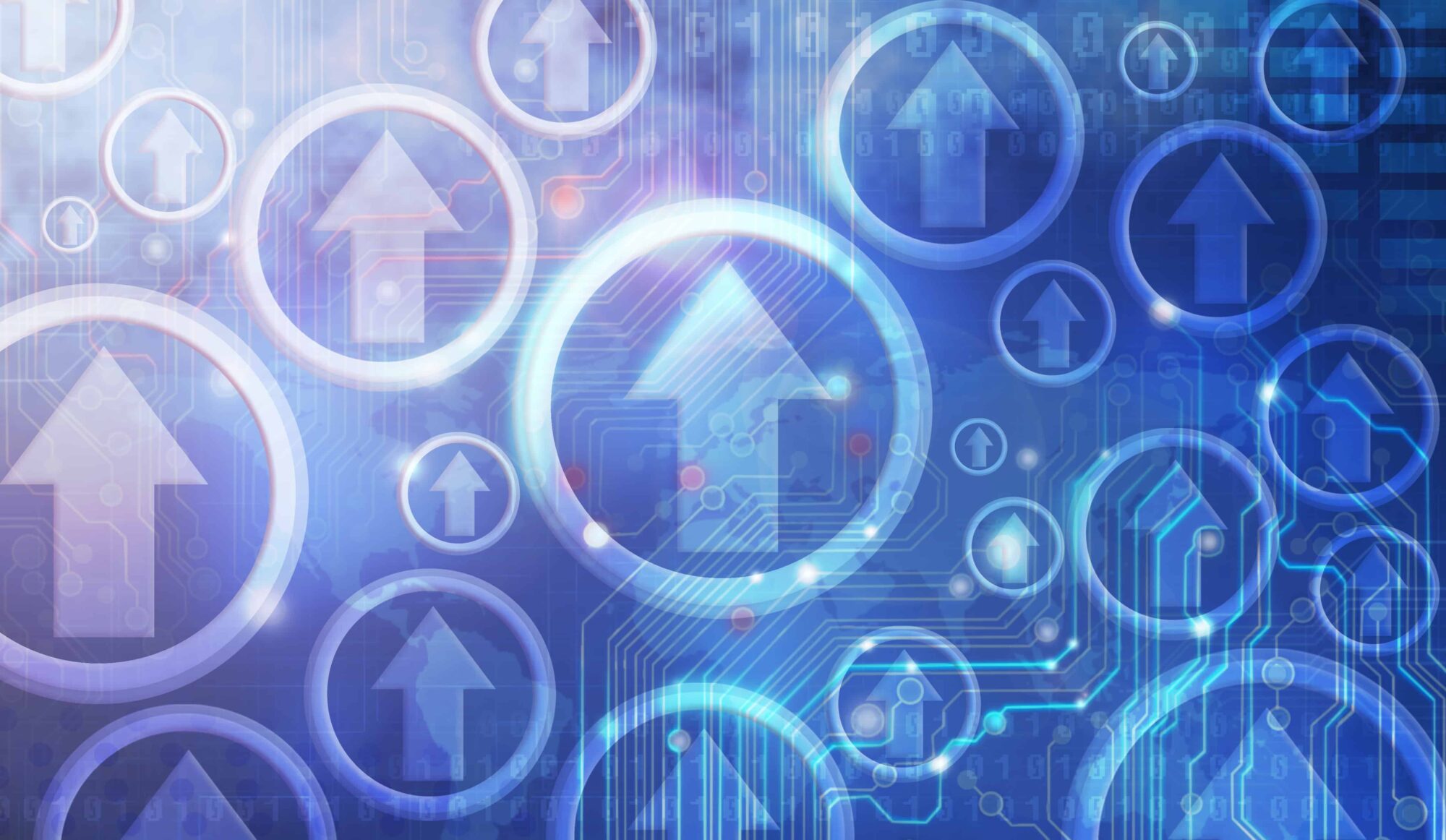 Summary
Investing is never easy, but the most important thing to do is to get started. From there, you can begin to learn and understand the mechanics of what goes into making a profitable investment decision.
Investing in blue-chip stocks is a great place to start as you can be confident in the stability of the company, whilst hopefully profiting from its dividend payments over time.
However, before you begin, make sure you understand the risks involved in your investments and try and reduce those risks where possible.
PEOPLE WHO READ THIS ALSO VIEWED: