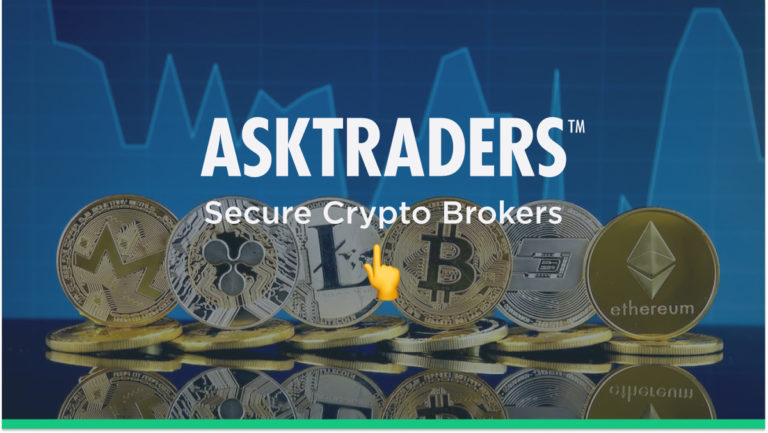 This is good news for crypto traders and investors, as the added competition has resulted in them offering improved terms and conditions. Some of the brokers focus on offering low-cost trading, some provide free research, but one selection criteria remains paramount – is your crypto broker secure?
There's no benefit from putting on a winning trade, to then find your broker isn't legitimate and you can't retrieve your profit or even your initial cash deposit. The crypto markets are unregulated and do attract scammers, so careful planning is required. Our list of secure crypto brokers includes firms that have been reviewed by the AskTraders team and which offer the safest route into the crypto markets.
Most Secure Crypto Brokers
All crypto markets and crypto trades are unregulated. The client protection rules that cover trades in instruments such as listed equities, ETFs, and other regulated markets don't apply. Specialist crypto exchanges that only offer trading in coins are therefore all unregulated.
However, there are some brokers that offer crypto trading as part of a wider service. These multi-asset brokers offer a hybrid approach. Their clients can, from the same account, book trades in crypto, stocks, bonds and gold.
This is a positive feature for those looking to trade crypto safely. It means that to support its other trading activity, the broker has gone to the trouble of obtaining regulatory approval from financial regulators such as the FCA. That process is expensive and time-consuming and involves continuous self-reporting. Trades booked in crypto at a multi-asset broker remain out of the scope of regulatory protection, but at least the broker has a better understanding of industry best practices relating to client protection.
Multi-asset brokers can also be thought of as being safer because they have diversified income streams. Running any kind of broking platform is expensive, but firms like eToro generate a large part of their revenue from their broking of stock, ETF, forex, and commodity trades. That represents a stable income stream, which can ensure the firm is a viable operation, even if trading volumes in crypto markets drop off.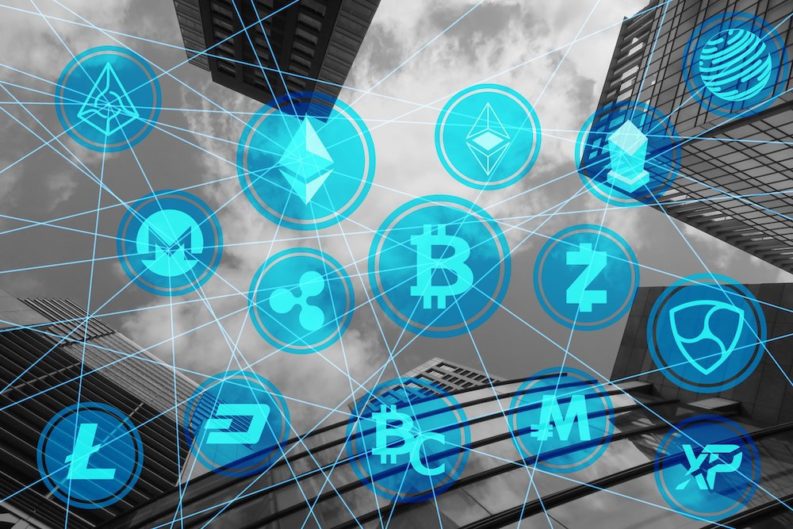 eToro
There are a lot of reasons to consider eToro one of the safest crypto brokers in the field. The firm has over 20 million registered users, which means it has enough critical mass to be a big player in the sector. It also has a vested interest in protecting its brand and reputation by ensuring its millions of clients are appropriately protected.
Founded in 2007, the firm is a multi-asset broker, which means it offers markets other than cryptocurrencies. The crypto markets are highly volatile, so its platform, which offers stocks and other markets, puts it in a stronger position.
eToro's strong brand and massive client base has been built up by the firm giving traders just what they want. The functionality of the platform is hard to beat. For example, it's possible to book all of your trades, in a wide range of instruments, to one account.
eToro has a reputation for being an ideal platform for beginners. Its mix of self-trading and copy-trading enables traders to run their own strategies or take on the trading ideas of other more experienced traders.
More experienced traders will be attracted by the impressive total number of cryptos available at eToro. There are 129 in total and include the bespoke Scalable-Crypto index, which was recently highlighted as one of the best altcoins to buy now.
One final way in which eToro stands out from the pack is that it offers UK retail clients the opportunity to buy cryptos. Following a clampdown by regulators, it's now not possible for smaller traders to book trades using CFDs, but while other brokers left the market, eToro updated its trading infrastructure to allow cryptocurrencies to be bought outright.
IQ Option
IQ Option offers all the big crypto names like Bitcoin and Ether but also some of the smaller altcoins such as Qtum and Dash, which are making up ground on their longer-established rivals. The platform has crisp aesthetics and a user-friendly feel and being able to easily understand the way a platform works as one way of avoiding 'fat finger' trading mistakes.
Stocks and forex can also be traded, which means that IQ Option has obtained regulatory approval from Tier-1 regulator CySEC. Crypto trades, of course, are not directly covered by that license, but it puts IQ Option in a stronger position than an exchange, which has no regulatory approval at all.
Another neat feature of the IQ Option approach is the level of transparency the firm offers its clients. It takes the approach that a broker and its clients should aim to build a long-term partnership.
StormGain
Specialist crypto broker StormGain was set up in 2019 and offers a fresh take on how to make crypto trading safer. It's a popular broker that offers more than 50 different crypto markets and a range of other crypto-related services.
The firm has a global client base and offices in London and the Seychelles. As it trades solely in crypto, it is not regulated by any financial authority, but it does treat customer care as a priority.
Data is encrypted at the system and data levels according to AES-256. It uses 2FA (two-factor authorisation), including fingerprint identification protocols and has a dedicated team monitoring the platform for suspicious or fraudulent activity.
Withdrawals are also safeguarded, and users need to provide two or more signatures for any withdrawal. Where possible, the platform uses cold wallets to hold a record of client holdings, which means the books and records of the platform are less likely to be hacked.
The operational side of the platform has been well thought out and StormGain carries out quarterly security audits to ensure it keeps ahead of the game. Reflecting that user error is a possible way for accounts to be compromised, the broker also offers useful tips on how clients can help keep their accounts safe.
IG
Multi-asset broker IG has been operating for decades and has an impressive track record of keeping trading accounts secure. The regulated instruments it offers markets in are covered by Tier 1 regulators such as the FCA and ASIC. Crypto trading is also offered and while those trades fall out of scope of regulatory protection measures, the broker demonstrates a clear understanding of what best practice looks like.
Other protection measures include 2FA log-ins, being prepared against the risk of cyber-attacks, and SSL encryption. The guaranteed stop-losses on offer are another neat security feature and can be particularly useful considering the high levels of volatility found in crypto markets.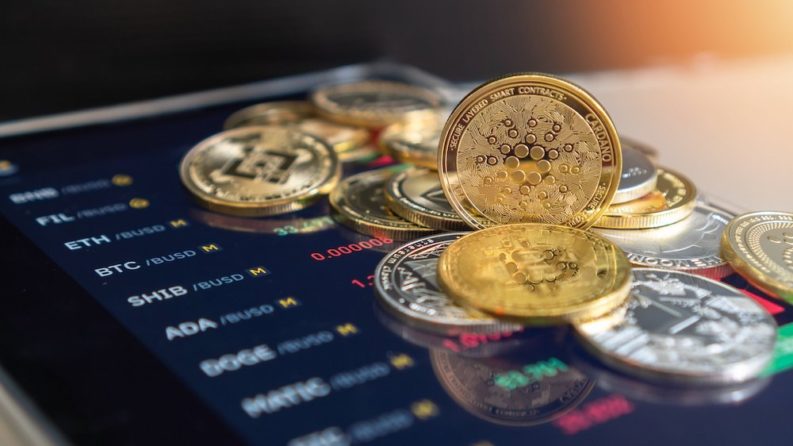 Cryptology
Founded in 2018, Cryptology continues to develop its share of the crypto market, with many traders turning to it due to the sense of security it offers clients.
The firm has comprehensive and up-to-date policies relating to AML (anti-money laundering) and KYC (know your client) protocols. It is also fully compliant with GDPR, so as a result, any personal data submitted to it and stored on its servers will be safe. An additional safety measure is the Account Limit feature. This ensures that deposits and withdrawals are monitored and limits placed on the size of cash transfers, which are set according to the level of security that a client has opted to use.
Client protection is on the same scale as that of larger and longer-established brokers and backed up by a nice-to-have innovative insurance policy. Client funds are protected by a Secure Asset Fund insurance policy. The size of the Secure Asset Fund changes in line with market conditions but can't be reduced to less than $1m in USD equivalent. Procedures are in place to ensure the security of the funds in custody and Cryptology follows a strict security policy that covers both technical and business operations. There is some small print to ensure the broker isn't on the hook for losses relating to user error, but the specially designed insurance policy is a positive step towards enhancing the type and level of protection found in crypto markets.
Safe Crypto Trading – What To Look Out For
Whether you are an experienced trader or at the start of your cryptocurrency trading journey, choosing a broker is an important process. There are steps that traders can take to help them find the best-fit safe crypto broker and ensure their trading continues to stay on the right side of the line.
Reliability
It is important to consider each broker's track record of reliability. Those who have been around for many years will have had online reviews posted about them by clients sharing their experience of using the platform. Outages can be caused by market events or localised technical issues and its important to choose a broker that demonstrates its ability to ensure its clients can trade the markets when they want to, especially if they are in freefall or surging upwards.
This does not mean that a new entrant is not trustworthy. If it manages trades for thousands of clients and has set up its operations using new ideas, it stands a good chance of becoming a future big player in the industry.
Verify membership
If a broker claims to be regulated, it is possible to cross-reference that this is actually the case by accessing the freely available membership database of organisations such as the FCA.
Client Support
Online trading has revolutionised the investment industry by making it easily accessible and cost-effective. Most of the platforms are so user-friendly that there isn't necessarily any need to contact your broker, but doing so before setting up an account is a good due diligence test.
Not only will it let you establish there is somebody at the other end of the line, but it will give you a feel for how responsive different brokers are to client requests. Does a broker, for example, offer 24/7 customer support? This is something to definitely consider due to the crypto markets themselves operating over weekends as well as weekdays.
If at some point in the future you do need support with an issue, being able to resolve it quickly can make a material difference to your trading bottom line. Crypto markets are fast-moving, which means optimising returns requires you to access your account at all times.
Final Thoughts
Cryptocurrency markets are very much at the far end of the risk-return spectrum. Life-changing amounts of money can be made, but the excessive price volatility must be factored into any trading strategy. Following basic risk management principles can help you optimise your trading returns and making the best decisions possible starts during the broker selection process.
With so many brokers in the sector, it can be hard to get a grasp on which one is safest, but following a few common-sense guidelines can reduce the risk of falling for a scam. This shortlist of secure crypto brokers includes firms that offer excellent client protection and the T&Cs to make sure your trading gets off to the best possible start.